Spring has sprung and summer is just around the corner. That means, soon enough, you'll be honoring the military men and women who died protecting our country. The days leading up to Memorial Day are often treated as a mini vacation for people who want to get away before the surge of heat takes hold. If you're looking for the right destination, Priceline came out with data — in honor of their 20th anniversary — to help you decide where to go for Memorial Day weekend 2018.
There are many places to choose from, and Priceline provides information, based on their booking history, for the most popular and most affordable locations. Here are the results so planning your Memorial Day weekend 2018 is a breeze.
Top 10 most popular destinations for Memorial Day weekend 2018
Based on current priceline.com bookings between Friday, May 25 and Monday, May 28 this year, the most popular places to spend Memorial Day weekend 2018 are the following:
The Windy City, known for its historic architecture, does look pretty spectacular: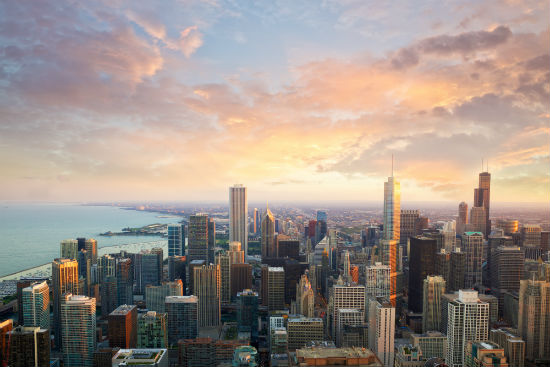 Though there's nothing wrong with taking some much-needed downtime at home, any city on this list would make for a great trip to see what all the hype is about. (And shout-out to Boston for coming in at number six.)
Top 20 most affordable destinations for Memorial Day weekend 2018
Here's the situation: you want to enjoy your three-day weekend and honor the fallen U.S. soldiers when Monday comes around, but you'd prefer not to break the bank while doing so. A Priceline spokesperson told Metro that they compared prices from this year and last to determine affordable locations. In doing so, they've brought you the most cost-efficient destinations for Memorial Day weekend 2018, ranked in order of affordability.
1. Gettysburg, PA

2. Saint Petersburg, FL

3. Cincinnati, OH

4. Detroit, MI

5. Minneapolis, MN

6. La Jolla, CA

7. Louisville, KY

8. Dallas, TX

9. Denver, CO

10. Atlantic City, NJ

11. New Orleans, LA

12. Saint Louis, MO

13. Lake Buena Vista, FL

14. Irving, TX

15. Tampa, FL

16. Indianapolis, IN

17. Savannah, GA

18. Rosemont, IL

19. Baltimore, MD

20. Newport, RI
Ready your suitcases and get to booking — Memorial Day weekend is sooner than you think. But, if you're staying put in your hometown or city, more power to you! There are always new places to discover in the nooks of our neighborhoods.