Friday is record release day in the music biz. This means that Spotify debuts new singles by your favorite artists just in time for the weekend so you can blast them in your earbuds on your way to work Monday morning. Here are the best new releases on Spotify for your commute.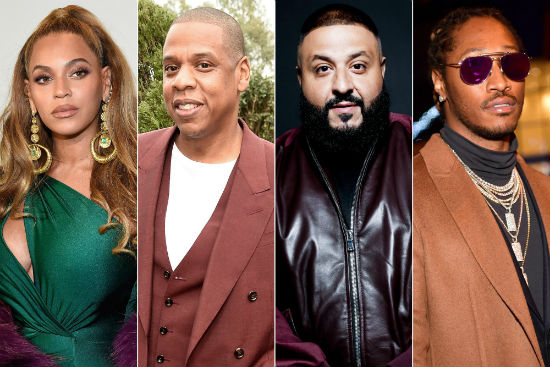 The dream team. Photo credit: Kevin Mazur/Getty Images (2); Rich Fury/Getty Images Portrait; Prince Williams/Wireimage
"Top Off" by DJ Khaled feat. Jay-Z, Future & Beyonce
This collab between some of the heaviest hitters totally delivers one of the catchiest songs in recent memory about outrunning the cops. With a catchy auto-tuned chorus hook by Future, verses by music's King and Queen Jay-Z and Beyonce, and slamming beats by DJ Khaled, the song fully delivers on its star power and then some. Out of all the new releases on Spotify this week, "Top Off" is the front to back banger that will surely help to wake you up as guzzle coffee from your travel mug on your way to the office.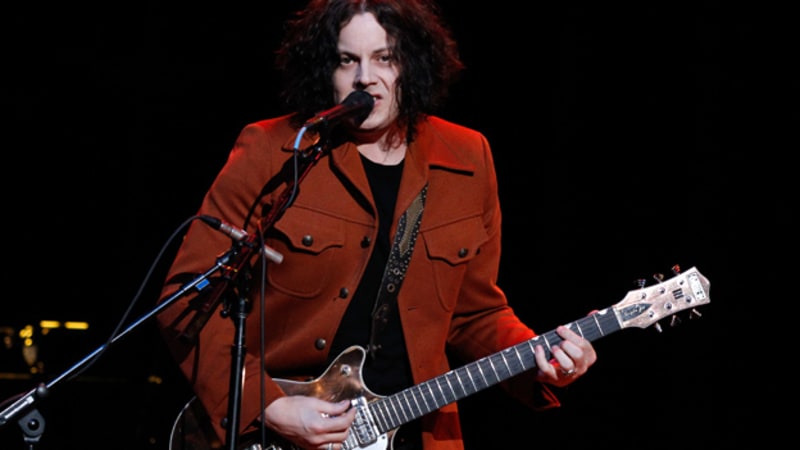 Jack White. Photo credit: Terry Wyatt/Getty Images
"Over and Over and Over" by Jack White
Rock and Roll's Willy Wonka Jack White is officially back! This all-out guitar assault should check all of the boxes that longtime fans are looking for with some wild unexpected leftfield turns. Try not to air guitar too much inside of a packed subway car.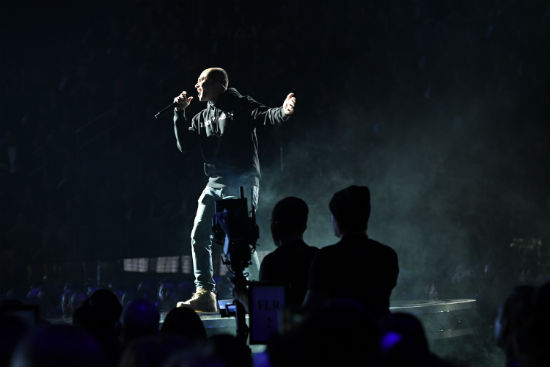 Logic. Photo credit: Getty Images. 
"Everyday" by Logic & Marshmellow
This new single by positive rapper Logic and EDM producer Marshmellow will get you in the zone to crush it at work. It's infectious chorus "I work hard every motherf-ckin' dayeee-yay" will be your new mantra to hum as you pump yourself up for the work week.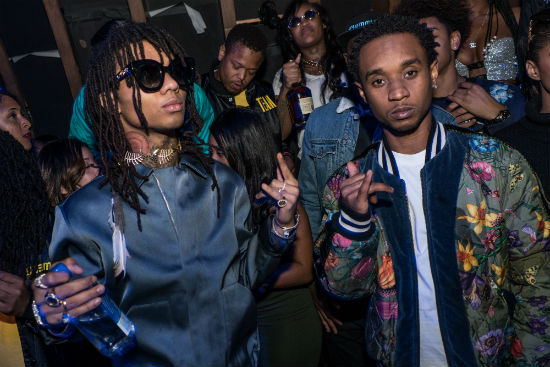 Rae Sremmurd and Mike Will Made It. Photo Credit: Getty Images. 
"Powerglide" by Rae Sremmurd feat. Juicy J
If there is any justice in the world, this new release on Spotify by Rae Sremmurd featuring Juicy J should be the runaway hit of the season. Each verse is just as infectious as it's chorus making it one of the most addictive new releases on Spotify in a long time. You can almost picture crowds shouting "I WAS SLIDING IN THE LAMB' WITH THE POWERGLIDE" come festival season. But why wait? You could do that in your cubicle right now!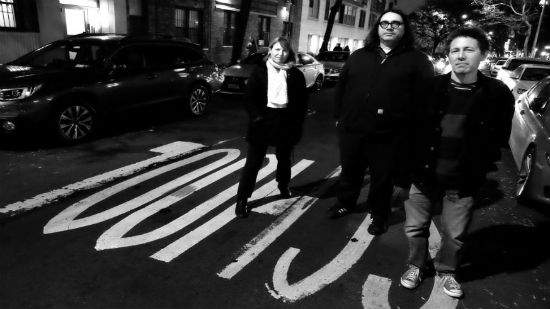 Yo La Tengo. Photo credit: GODLIS
"For You Too" by Yo La Tengo
It's no secret that Metro loves the long-running New Jersey indie-rock band Yo La Tengo. Their new release "For You Too" exemplifies everything that makes the band so great. The laid-back song breezes by with its rubbery fuzzed-out bass line as the track builds and builds for four blissful minutes. Press play and let it glide over you. Mark this as one of indie rock's best new releases on Spotify.