It may not feel like it outside, but March 20 is the first official day of spring. And if you're done being cooped up inside, New York City isn't waiting on Mother Nature to kick off the season with some spectacular flowers, lots of cocktails, the largest film festival of the year and the return of baseball!
NYC Craft Distillers Festival
Not since before Prohibition have we had such a variety of craft spirits being made right here in New York state. At NYC Craft Distillers Festival, you'll sample dozens of spirits from over 20 producers, from Manhattan Moonshine to pink gin and corn whiskey, all in the 1920s atmosphere of the Bowery Hotel with live music and performances. March 24, $95-$165, 335 Bowery, nyccraftdistillersfest.com
Macy's Flower Show
It's not just outdoors where you'll find flowers. Surprises are a given at the annual Macy's Flower Show, which transforms the Herald Square department store's entire ground floor into an indoor garden of blooming attractions. Past years have included a flowering Ferris wheel and carousel, and even got political with a questionably patriotic bouquet. This year's event will have a fairy tale theme, so get ready for an enchanting time. March 25-April 8, free, 151 W. 34th St., macys.com
Ride the train to Coney Island
New York City's own amusement park by the sea Coney Island reopens on Palm Sunday. Watch the blessing of the rides (and if you're early, take a free spin), knock back a free Brooklyn Seltzer egg cream and take a stroll on the boardwalk — just remember to wear your gloves and coat. March 25, coneyisland.com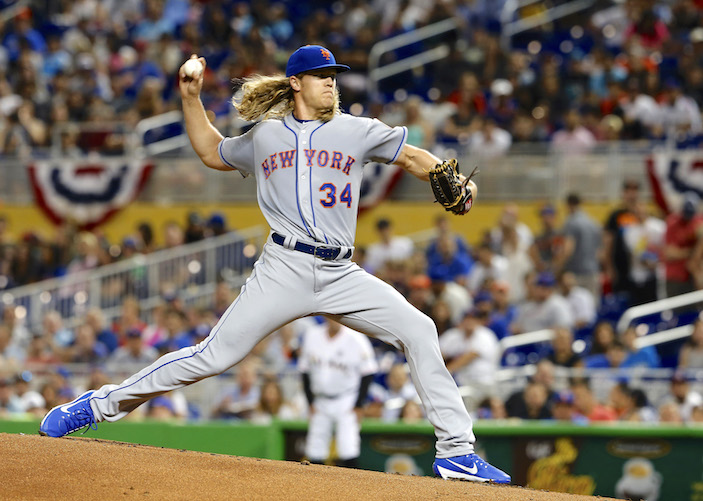 It's baseball season!
Spring belongs to the Mets and Yankees. Get your butt in the stands on March 29 when the Mets take on the St. Louis Cardinals for their season opener, while the Bronx Bombers won't be back in Yankee Stadium until April 2 against the Tampa Bay Rays. mlb.com
New York International Auto Show
Owning a car in the city is more trouble than it's worth, but it's still fun to fantasize about getting behind the wheel of your very own enviable (or just enviably practical) ride someday. Check out all the hot new rides at the New York International Auto Show, a whole week of four-wheel fun at the Javits Center including shows for classic and custom cars, new tech and expert talks. March 30-April 8, $17-$45, 655 W. 34th St., autoshowny.com
Eat outdoors
Outdoor eating season returns the weekend of March 31-April 1, when Smorgasburg heads back into the sunshine in Williamsburg and Prospect Park. Urbanspace's seasonal markets follow shortly afterward: Broadway Bites on May 2, Mad Sq. Eats on May 5 and Urbanspace Garment District on June 4.
Easter Parade and Bonnet Festival
The fanciest hat day of the year is Easter Sunday, when the ladies of the Bonnet Festival strut their stuff along with the parade in one of the city's oldest traditions that began in the 1870s. April 1, 10 a.m.-4 p.m., Fifth Avenue from 49th to 57th sts., nycgo.com
See the migrating birds
Central Park is a major stop along the Atlantic Flyway, a migratory route for more than 270 species of birds. Take a free Birding Basics walking tour of the North Woods while learning the basics of bird identification as you spot them between being distracted by the beautiful arches and burbling waterfalls. April 4, May 6, meet at Charles A. Dana Discovery Center, centralparknyc.org
Cherry Blossom Festival
There's no better place in the city to see cherry trees than Brooklyn Botanic Garden, where over 200 trees line its Cherry Esplanade and dot the gorgeous landscape of its Japanese Hill-and-Pond Garden. You'll be racking up all the Likes as soon as the first flowers bloom in early April, through their annual Japanese cultural extravaganza Sakura Matsuri on April 28-29.
Want more flowers? The annual Orchid Show is going on now through April 22 at the New York Botanical Garden 22, while parks all over the city have plenty of less fanciful gardens with no less beautiful blooms — check out NYC Parks' guide to flowers in the city. Early April-early May, bbg.org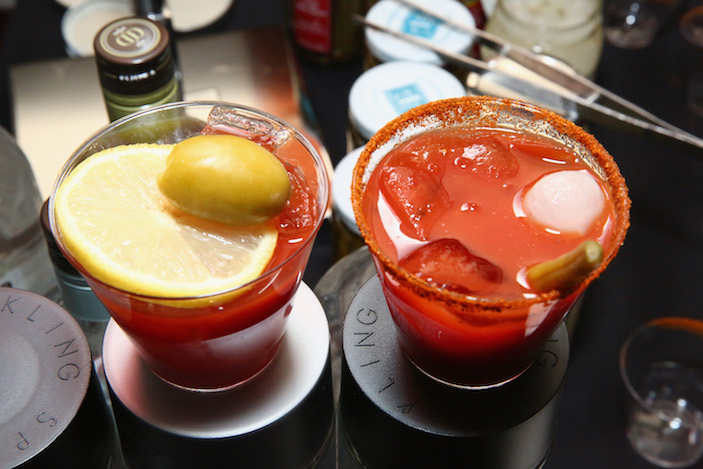 The Bloody Mary Festival
Celebrate the best brunch cocktail at The Bloody Mary Festival, where you'll have two and a half hours to try some of the city's best takes from bars and restaurants. There'll be food from local companies, live music and more. April 8, $50, Grand Prospect Hall, 263 Prospect Ave., Brooklyn, thebloodymaryfest.com
Tribeca Film Festival
New York City's biggest event dedicated to movies, the Tribeca Film Festival, brings hundreds of the most essential narratives of our time — not to mention the A-list people who make them — to the city's theaters. Catch Steven Spielberg talking about Schindler's List, a masterclass with Alec Baldwin, panels with John Legend and Sarah Jessica Parker, plus the festival-within-the-festival virtual reality and video game arcades. April 18-29, tribecafilm.com
Welcome back to Governors Island
Feel like you're in New England on Governors Island, which reopens for the year on May 1. They've been building up their festival and food scenes in addition to all the history and culture, plus it's still the best place to lounge in a hammock and ride a bike on its car-free lanes. govisland.com