Don't let the cold keep you from all the fun things to do in NYC in February, from Frida Kahlo and Valentine's Day to the Orchid Show and lots of dogs.
Glow up with vintage threads
The Manhattan Vintage Clothing Show is the year's largest pop-up shop of retro fashions, bringing together over 80 vendors from around the country selling rare apparel, accessories and textiles from across the past century and around the world. Don't miss the special exhibit exploring the psychedelic fashion of the '60s. Feb. 1-2, 125 W. 18th St., $15 online, $20 door, manhattanvintage.com
Winter comes indoors
Winter Warmer has gathered everything you need to ward off the polar vortex into one festival at the Brooklyn Expo Center this Saturday. Sip on spiked hot cocktails, wine and craft beers — unlimited with your ticket — sit by the fire pits, have a fake snowball fight, roast marshmallows (a VIP perk) and more cold-weather fun. Comfort foods from local restaurants are pay-as-you-go. Feb. 2, sessions at 1:30 & 5:30 p.m., 72 Noble St., Greenpoint, $49-$75, winterwarmer.nyc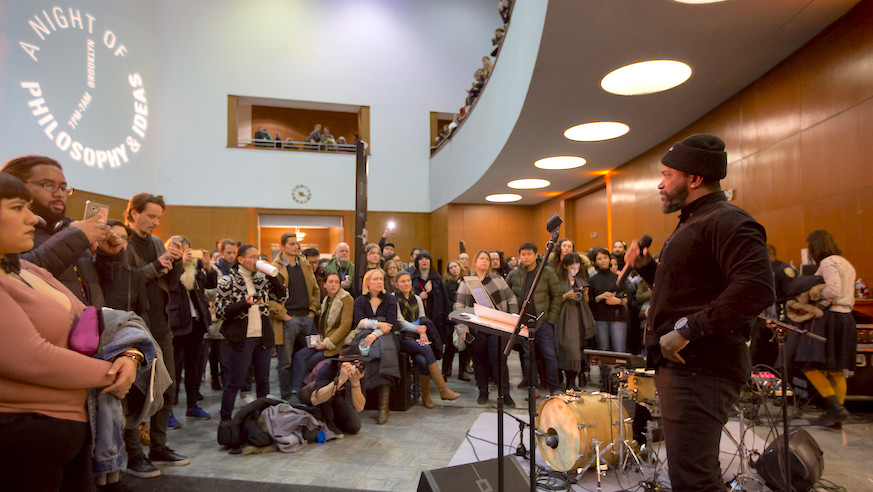 Pull an all-nighter
Spend sunset to sunrise with musicians, artists and deep thinkers at the Brooklyn Public Library's main branch for A Night of Philosophy and Ideas. The 12-hour marathon features over 60 programs with everything from workshops and film screenings to live debates and circus acts. Complimentary Nespresso coffee served all night, and if you make it to 5 a.m. there's free pastries from Colson Patisserie. Feb. 2, 7 p.m.-7 a.m., 10 Grand Army Plaza, Brooklyn, free, nightofphilosophyandideas.com
Meet Frida Kahlo all over again
The largest exhibit of Mexican artist Frida Kahlo's works in the U.S. in 10 years is coming to the Brooklyn Museum. Alongside her famous paintings, drawings and photography, the show includes rarely seen clothing, accessories and possessions discovered in 2004 that give a personal look into how politics, gender, national identity and disability played a part in her work and life. Feb 8-May 12, brooklynmuseum.org
What's the deal with Jerry Seinfeld now?
After a two-year run of sold-out shows at the Beacon Theater in 2016-17, Jerry Seinfeld is back in residence. The stand-up comedian known best for pulling back the veil of glamour from New York and more recently drinking a lot of coffee with fellow comedians will appear for 10 nights with two shows each. Feb. 8-June 7, msg.com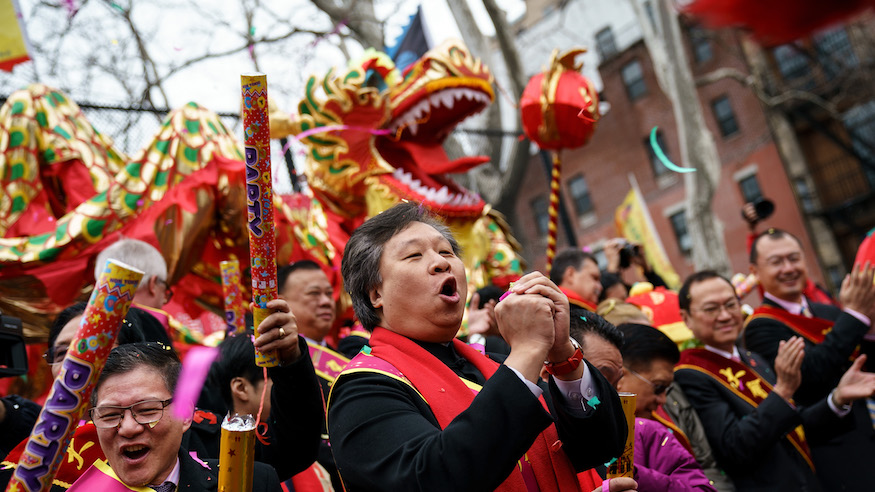 A new New Year
If the official calendar new year hasn't been working out for you, the Lunar New Year is an opportunity for a second fresh start. Kicking it off is the Firecracker Ceremony and Cultural Festival in Sara D. Roosevelt Park to scare off evil spirits (Feb. 5), then the parade of dragons and dancers marches through Chinatown on Feb. 17 starting at Mott and Canal streets.
The best pups come to NYC
Meet more than 3,000 of the best dogs in the world at the Westminster Kennel Club Dog Show. Feb. 9 is Meet the Breeds day, when you can shake paws with the participants and learn about what makes them unique then cheer on the competitors of the annual Masters Agility Championship. Cat fans have their moment too, with feline fashion and agility shows. The main competitions take place Feb. 11-12; tickets are available to all events. Piers 92 & 94 and Madison Square Garden, westminsterkennelclub.org
Last chance: Celebrate Mickey Mouse's 90th birthday
Did you know Mickey got his big break in New York? Steamboat Willie premiered at the Broadway Theatre in 1928, and now Walt Disney's most famous creation is back with a pop-up gallery in the Meatpacking District called Mickey: The True Original with relics from the Disney Vault and modern artwork. Through Feb. 10, Tues-Sun from 10 a.m. to 8 p.m., 60 10th Ave., $38, showclix.com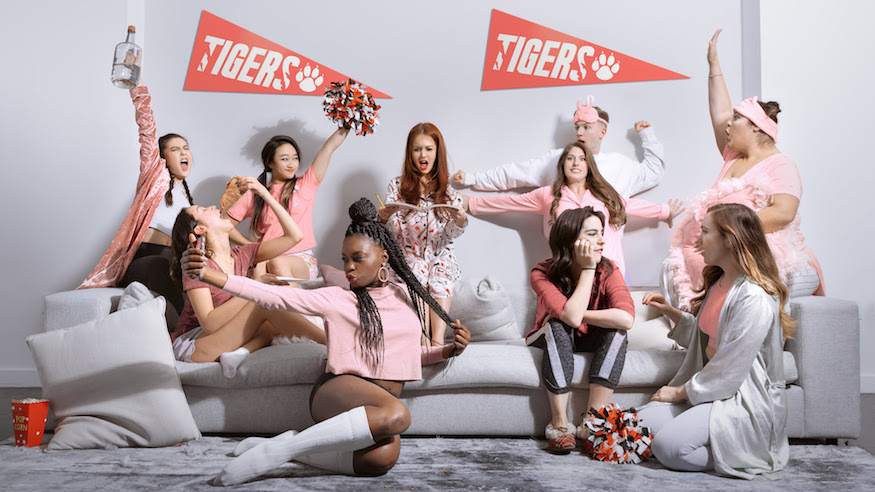 See what's new Off Broadway
The producers of Broadway have to play it safe to keep tourists happy, but there's plenty of innovative and risky theater happening Off Broadway. See 34 shows, from the new musical Alice By Heart from the creative team behind Spring Awakening to the cheerleading horror story We Are Tigers during Off Broadway Week, when tickets are 2-for-1. Feb. 11-24, nycgo.com
It's fun to keep kosher
What started as a wine tasting in 2006 has grown into the Kosher Food & Wine Experience, taking over Pier 60 in Chelsea. The massive festival of all things kosher, from wine and spirits to the newest dishes from restaurants and caterers around the city. Feb. 11, $125, thekfwe.com
Where technology and humanity meet
Whether it's helping paralyzed people walk again or helping us see in the dark, technology is becoming a partner to our biology. In Bionic Me at the New York Hall of Science, step into full-body experiences and hands-on displays like moving a ball with your mind and using a robot arm to explore the next phase of human evolution. Feb. 11-May 5, nysci.org
See how Harlem has changed
Harlem's longtime chronicler Nari Ward is getting his first retrospective at the New Museum that brings together sculptures, paintings, videos and large-scale installations spanning three floors. As a chronicler of life, many of his early sculptures were created with materials scavenged from buildings and streets in Harlem, and address topics like gentrification, racism and power that have profoundly changed the neighborhood. Feb. 13-May 26, newmuseum.org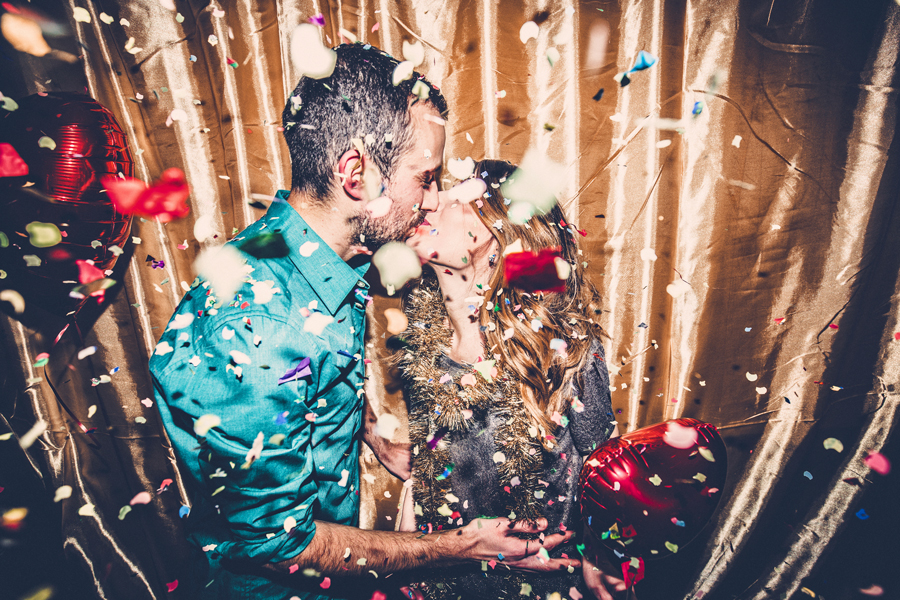 Make your Valentine's Day plans now
This is your friendly reminder so Feb. 14 doesn't catch you by surprise. Seriously, spare everyone the anti-capitalist diatribe and figure something out for Valentine's Day that's not a box of chocolates from CVS — we'll start you off with recommendations for some romantic restaurants.
The power of Love & Resistance
This year marks the 50th anniversary of the Stonewall Riots, a turning point that took the LGBTQ civil rights movement went from a handful of activists to a national movement. Beginning in February through August, the New York Public Library is commemorating the events at the Stonewall Inn beginning with Love & Resistance, a photography exhibition chronicling how the movement started in the 1960s and '70s. Feb. 14-July 14, nypl.org
It's Ladies Night at the Barclays Center
Whether or not you had someone to cuddle up to on Valentine's Day, some of the biggest throwback stars of slow jams are coming to the Barclays Center to take care of you with the Ladies Night R&B Super Jam. Headliners Brian McKnight and Faith Evans are joined by Jagged Edge, Musiq Soulchild, K. Michelle, Mario, Lil' Kim, Marsha Ambrosius, After 7, Jon B., Silk, and Chaka Demus & Pliers. Feb. 15, barclayscenter.com
Full STEAM ahead
The Intrepid Air, Sea & Space Museum puts visitors closer to the marvels produced by mathematicians, scientists and engineers all year. During Intrepid Kids Week, that learning experience becomes kid-sized with special booths, guests and events all over the museum including live animal shows, a pop-up planetarium, hands-on activities and workshops on how things fly. Feb. 17-23, intrepidmuseum.org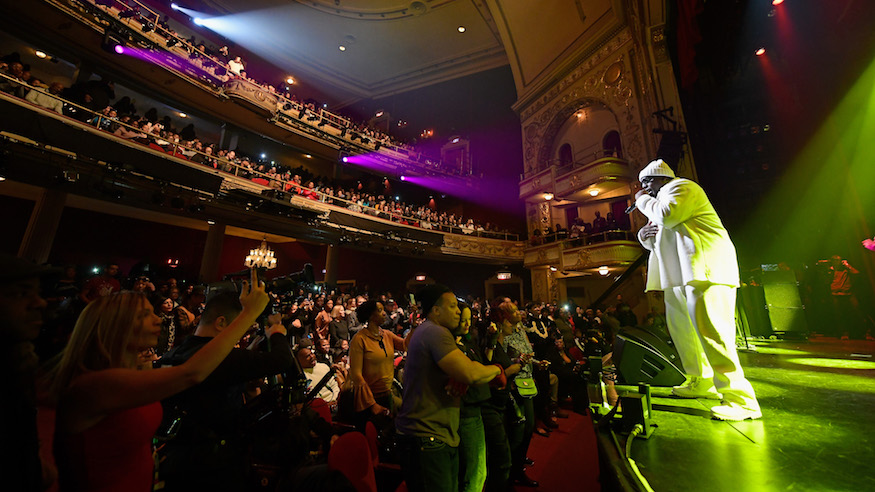 It's showtime at the Apollo
Dreamers come to The Apollo to get their start (and a pretty sweet cash prize if they've got what it takes) beginning this month for a new season of Amateur Night. Bring your enthusiasm as special guest Raheem Devaughn leads a night of music, dancing, rapping and spoken word, all to find New York City's next hometown star. Feb. 20, apollotheater.org
Movies for kids beyond Disney and Pixar
As North America's largest film festival for children and teens, the New York International Children's Film Festival is dedicated to sharing thoughtful, provocative and intelligent short films and features for children and teens ages 3-18. You'll find dozens of animated, live action, documentary, virtual reality and experimental films from over 30 countries. Feb. 22-March 17, nyicff.org
The splendor of Singapore
The New York Botanical Garden's annual Orchid Show uses this delicate and prized flower to tell broader stories about the world and art. This year's theme is Singapore, a tribute to the vibrant so-called City in a Garden and its dramatic Supertrees and Arches. On Orchid Nights, enjoy the flowers with live performances, dining and drinks. Feb. 23-April 28, nybg.org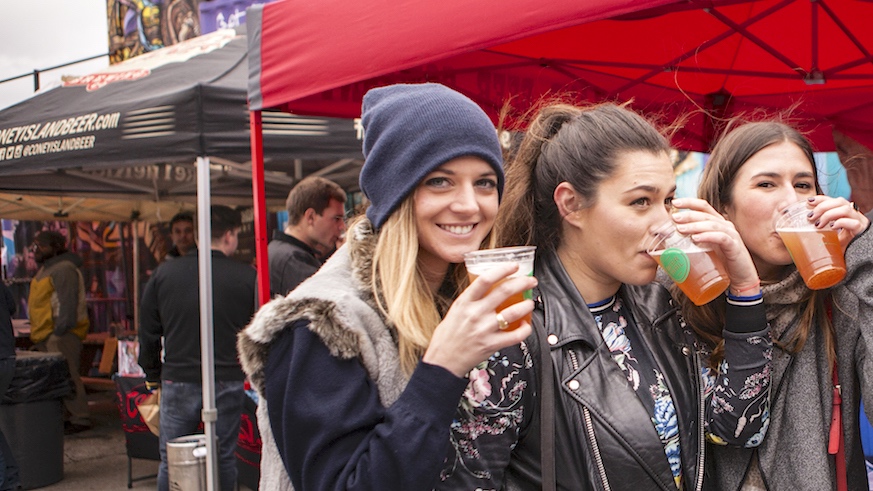 The ultimate local craft beer festival
The NYC Brewers Guild's annual celebration of all things hops, malt and a little madness, NYC Beer Week, returns  with over 60 breweries taking part in more than 150 events, from walk-around tastings to tap takeovers, brewer talks and pairing dinners. With beers brewed special for the festival, it's a chance to taste things you won't find anywhere else in the company of people who love one thing above all else. Feb. 23-March 2, nycbrewed.com
Make life more colorful
One of our favorite Instagram pop-ups of the year, Color Factory, just extended its SoHo run through Feb. 28. If you've got visitors in town, it's a great bonding experience instead of just taking photos of each other. And who doesn't love a ball pit? 251 Spring St., $38, colorfactory.co