You've already seen an outdoor movie, had drinks on a boat, checked out several rooftop bars, checked out the new eats at Smorgasburg, spent a day poolside and eaten on several patios — your generic summer to-do list is moving along. But each year brings with it a handful of experiences that must be had in that moment — or miss them forever, and no one needs that kind of FOMO. Here's our 2018 Summer Bucket List for New York City.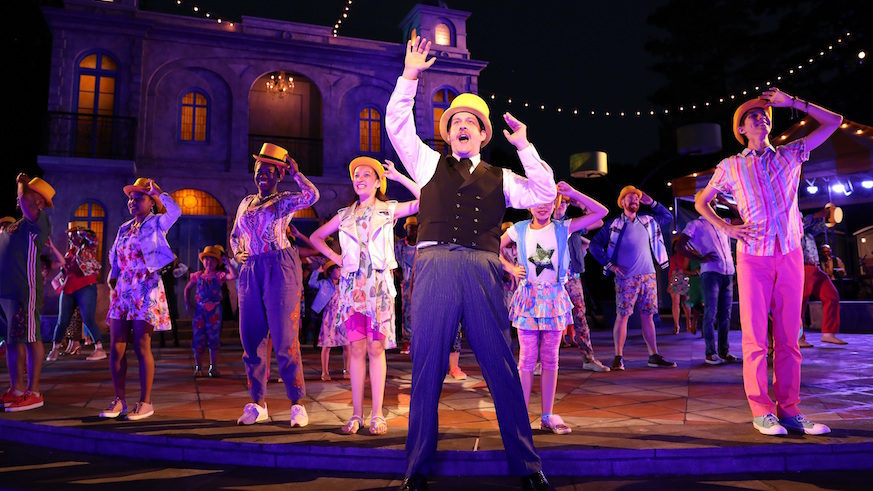 The best Shakespearean adaptation you'll see all year
Shakespeare in the Park should be a summer tradition, but this year's Twelfth Night musical is nothing short of magical. Shaina Taub has composed an adaptation that will have you bouncing in your seat, infusing the joy and comedy of the play with jazz beats and lyrics that will make you laugh and cry in turn. The production stars a cast of 50 ordinary New Yorkers, so no amount of glowing reviews (and they've all been rightly glowing) will make it extend beyond its scheduled run at the Delacorte Theater. Through Aug. 19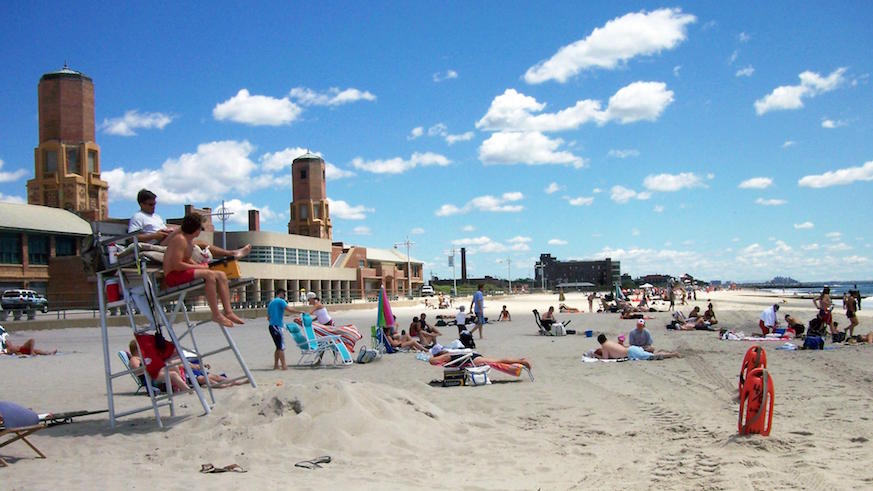 Hit up Jacob Riis Park Beach
World-class art, new eats and a beachside arcade make Jacob Riis Park the must-do beach trip of Summer 2018. Start at the Jacob Riis Bathhouse, which just got a loving restoration by the Beach Bazaar crew, turning the abandoned Art Deco marvel into a hub of trendy seaside bites, live music, games and a beer garden, plus glamping courtesy of Camp Rockaway. A breezy 20-minute walk down the beach will put you near historic Fort Tilden, worth exploring on its own, and also within reach of Yayoi Kusama's summer commission by the Met, Narcissus Garden, a meditation on forgotten history and finding our place in the world (through Sept. 3).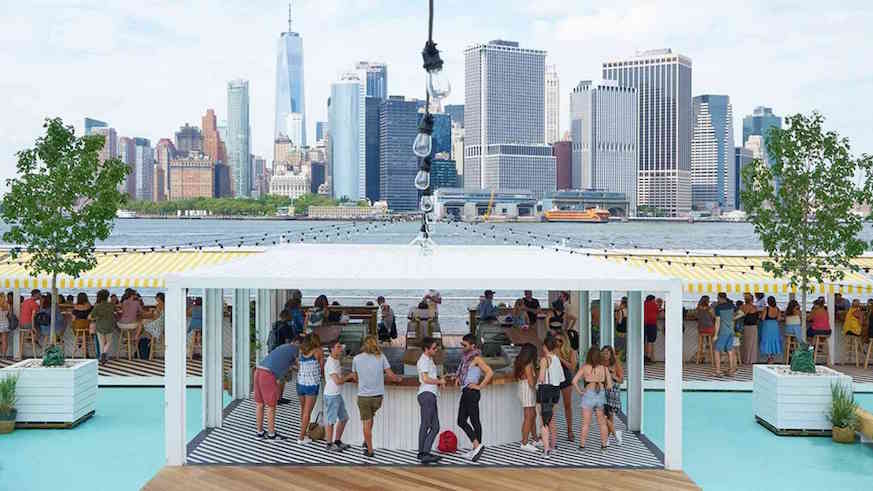 Spend an entire day on Governors Island
If there's something to do outdoors, you can do it on Governors Island: outdoor movies, car-free paths for biking, the city's tallest slide, mini golf, hammocks, public art, a harborside oyster bar, even "ice" skating in the middle of summer. It can even be your late-night hang on Saturdays, when the last ferry leaves at 11 p.m. But you don't actually have to go — spend the night glamping with Statue of Liberty views at the new Collective Retreats campsite.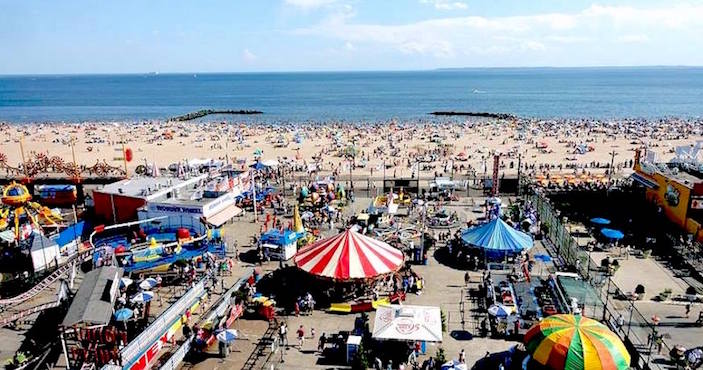 Coney Island, getting more exciting every day
Coney Island has changed so much in the last two years you'll barely recognize it. Ride the new Astro Tower at Luna Park or the 7D zombie escape XD Dark a, Eat the Boardwalk's original hot dog at the reopened Feltman's, grab a drink on the roof of the Kitchen 21 food hall, visit the New York Aquarium's Sharks! exhibit (and stay late with drinks and special events every Friday through Labor Day), see a concert at the renovated Coney Island Amphitheater. And amid all that's exciting and new,  visit the strange and wonderful people who keep the neighborhood interesting at the Coney Island Sideshow. Through Halloween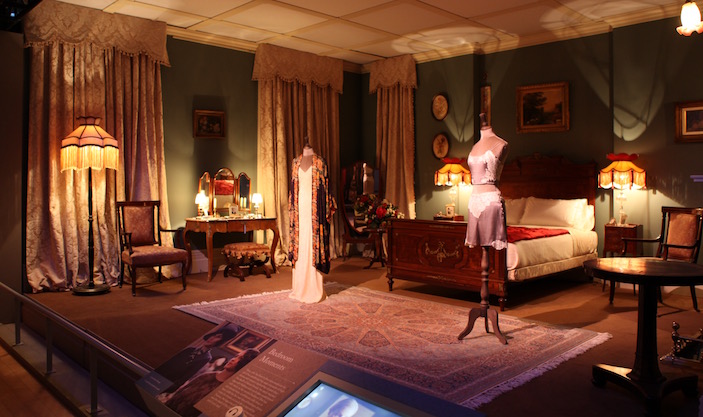 Take a visit to Downton Abbey
The BBC just announced a movie to continue its beloved upstairs-downstairs series about life in World War I, but New Yorkers can step back into the world of the period drama at the Downton Abbey Exhibition in Midtown. The showcase of authentic sets and props weaves in tons of history from the show's era and explores the characters in depth, feeling more like a dinner party at the Crawley home than a traditional museum. You've got until Sept. 3 before the traveling exhibit moves on to its new city.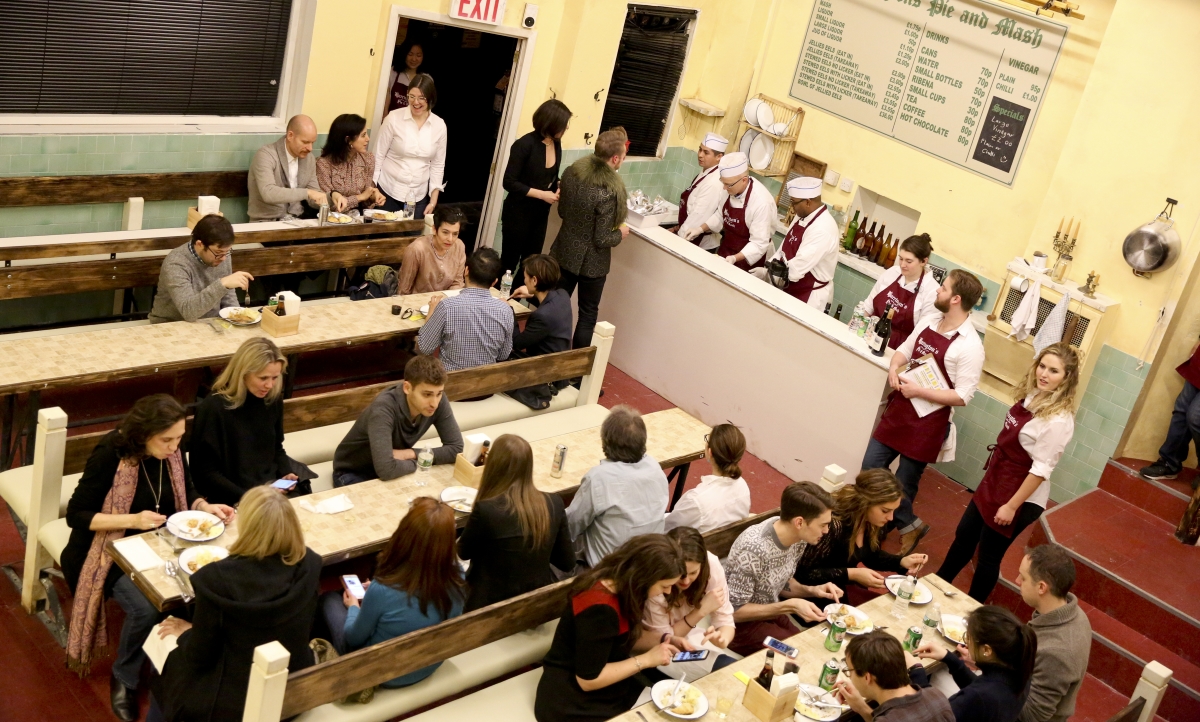 Swing by the Sweeney Todd pie shop
As immersive theater goes, it doesn't get closer than Sweeney Todd waving his deadly barber's razor in your face while standing on your table. Head to the Barrow Street Theatre, where the night's performance starts with a personal-size pie for audience members who eat them at the very tables on which the cast performs their dastardly musical about the Demon Barber of Fleet Street. Officially the longest-running Sweeney Todd production in history, you'll never find another like it — and the final show is Aug. 26.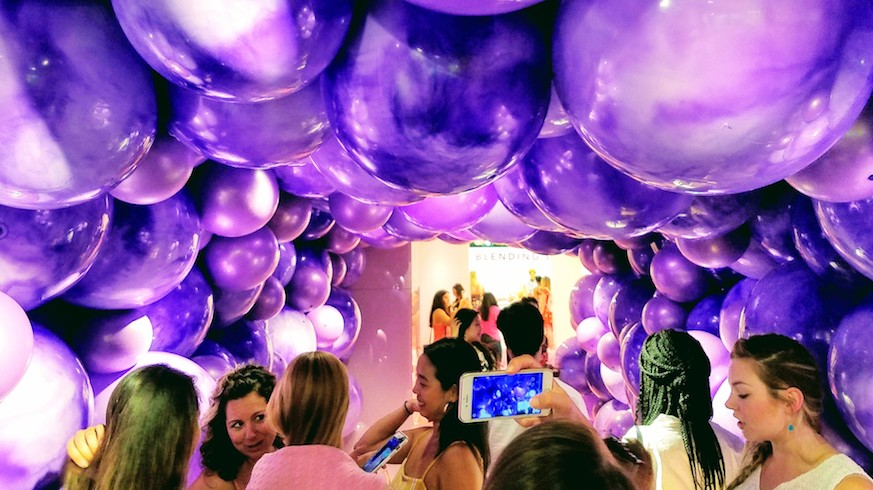 Smize at Rosé Mansion
Instagram galleries are the trend of Summer 2018, but the one absolutely worth your time and money is Rosé Mansion. Created by the power couple who used to organize wine festivals (including Wine Riot), Rosé Mansion will provide you with near-endless selfie fodder, creating not just cute backgrounds but inspired photo ops like a garden swing, a champagne fountain, Ancient Roman couches and not one but two chandeliers you can swing from. There are also fun tasting experiences like a candy cart and the Blending Bar where you make your custom rosé. In between, there are tons of cute informative displays — we guarantee you've never had this much fun learning.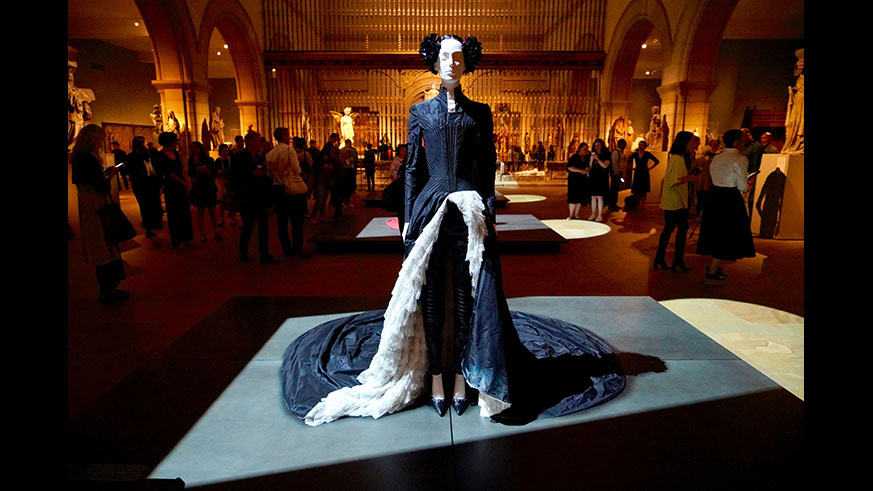 Worship all the Heavenly Bodies
The Met really thought outside the box and took some risks with its summer exhibit, Heavenly Bodies, exhibiting an almost overwhelming range of fashions influenced by the rich imagery of Catholicism. Whatever you feel about the religion, the designers raised in it or inspired by it definitely take it to places where nuns and priests have never gone before, all set in the majestic Medieval Hall of the main museum and continuing in the abbey of the Cloisters. Through Oct. 8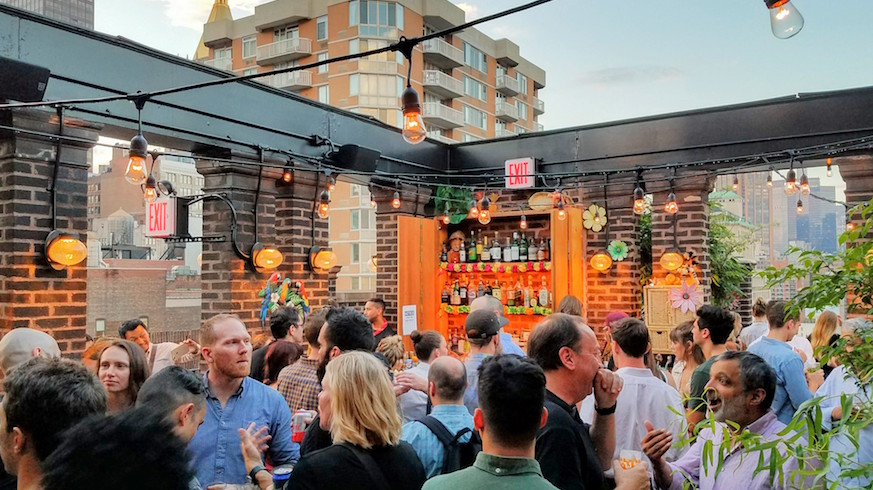 Make a date at New York's hottest new hotel
The season's hottest foodie destination isn't a food hall — it's the Flatiron District's new Freehand Hotel. The boutique chain landed earlier this year and scored not one but four incredible gorgeous and buzz-worthy bars and restaurants. The star player has been the rooftop bar Broken Shaker, the Miami bar that's decamped for cooler climes but brought its Bohemian aesthetic and James Beard-nominated drinks. Try summer's seafood bounty at Simon & The Whale while people-watching out its giant windows. Relish a quiet night in the former library room that is now the George Washington Bar. Take a food journey through Israel, Turkey and Morocco courtesy of chef Matt Griffin at Studio. It's easy to choose when you can't go wrong.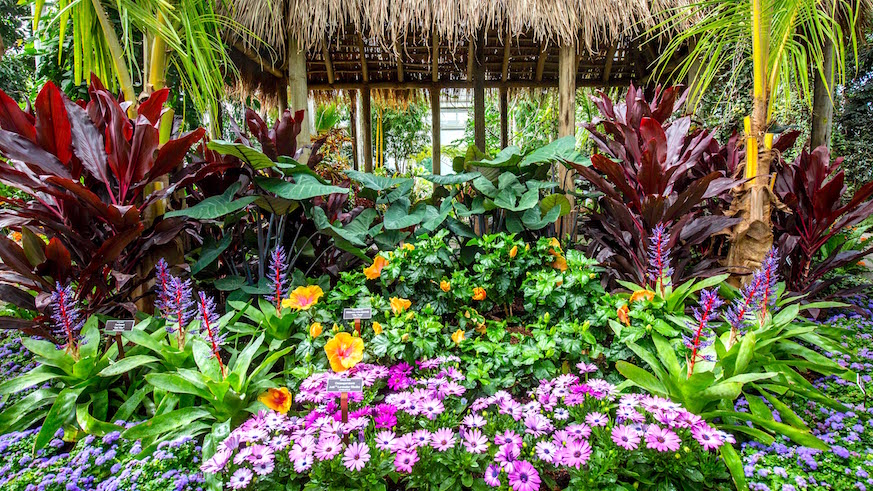 Visit Hawaii without a plane ticket
When you step off the plane in Honolulu, that first breath of coconut-scented air is enough to make you believe in a larger benevolent power to have created this tropical paradise. Georgia O'Keeffe felt the same way during her 1939 visit, and her lush (and, yes, more than a bit erotic) portraits of Hawaii's plants now hang in the New York Botanical Garden along with a garden recreating the landscapes she saw. Visit Visions of Hawaii on an Aloha Night for themed cocktails and performances — and then book a plane ticket to the real thing. Through Oct. 28