"You can't make yourself fall asleep."
Those were pretty much the first words certified hypnotherapist Alexandra Janelli told me on the phone.
"The harder you try, the more you're using your logical mind to make it happen," Janelli, who practices at Modrn Sanctuary on West 27th Street, explained. "[Sleep is] an innate part of us that comes from a subconscious area."
That made sense to me, but before I entrusted my "subconscious area" to a stranger, I wanted to know more about hypnosis. I don't want to wake up and bark like a dog every time my editor says, "deadline."
RELATED:The Insomniac Files: Desperately seeking slumber
After explaining that hypnosis, a state of acute focus, is more "guided meditation" than parlor tricks, Janelli offered me a recording, typically costing her clients anywhere from $15 to $45, that I could listen to at home.
That night, I did my usual routine: I popped my earbuds in and hit play. I breathed and concentrated on Janelli's soothing voice … and then I woke up several hours later. I never even made it to the end of the recording before I conked out.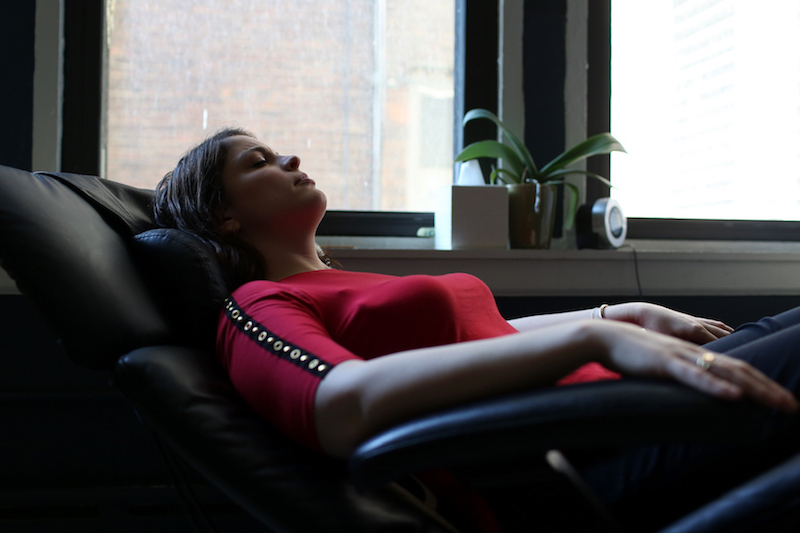 The Insomniac Files: 'Gentle Whispering' into that good night
I'm not going to lie, I expected things to maybe get a little weird, but the office was serene and seemed like it would put even the most skittish at ease.
We started our time together by talking. Janelli patiently explained, answered questions and basically talked to me like a human. We joked, shared things about our lives… basically, we had a conversation.
"OK, when does the incense and gong come out?" I wondered. "I don't see a couch. What if she asks me to lift my arms and I don't? Am I going to do something strange while our photographer is in the room?"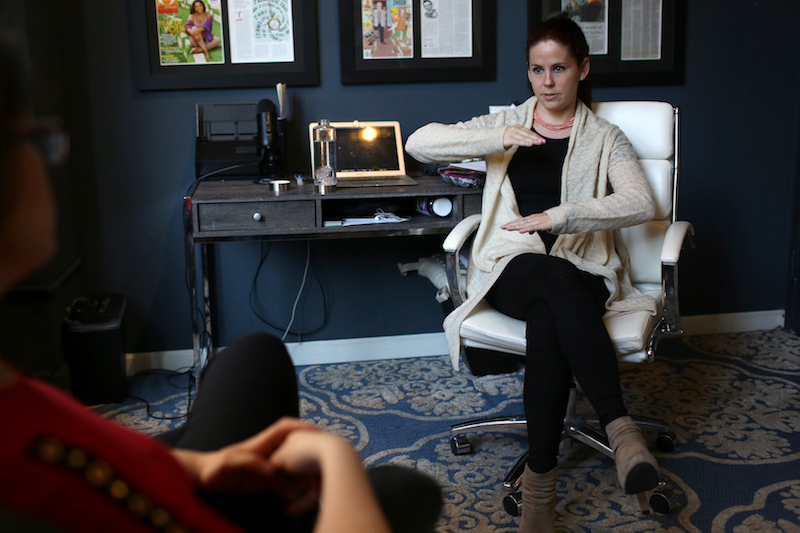 The Insomniac Files: Thanks for the memories, Ambien
That was a huge moment for me. I'm the person who gets a massage, determined to clear my mind, but end up spending an hour trying to frustratingly figure out why I can't keep my thoughts from wandering. It's exhausting.
At one point, Janelli told me to imagine the light from my third eye soothing me. Later on, I said, "You know when you told me to think about melting butter?"
Janelli laughed and assured me she never once talked about butter.
As Janelli guided me, I remembered her advice on not getting stuck on what I thought was expected of me. If I can't see the staircase, so what? I can still imagine myself descending into calm with each breath.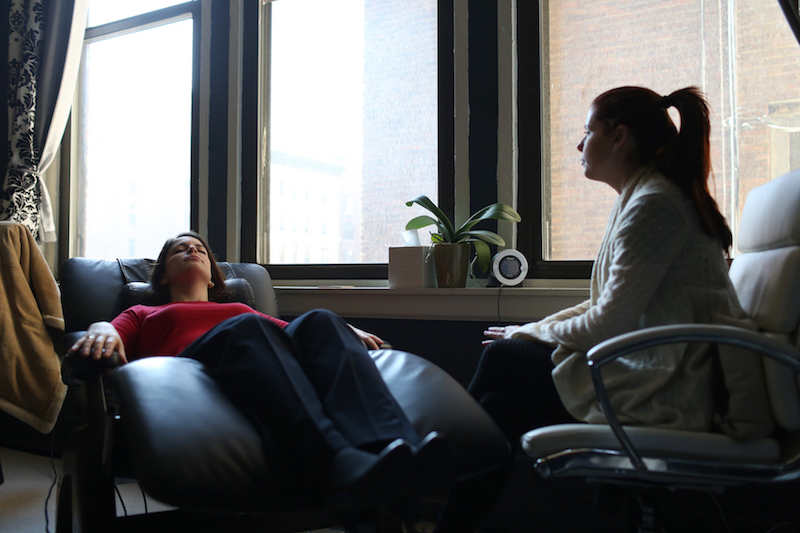 Modrn Sanctuary in NoMad is offering free classes on March 1 "to help New Yorkers accomplish their 2017 de-stress, relax, revitalize and reach their health and wellness goals."
I'll admit, learning these sleep techniques at this moment in my life is basically putting them under the most rigorous of testing. I've been living on Seamless after "donating" to the gym for a few months, but in a few days, I'll be in a new spot, with a new mattress on a real bed and hopefully, covered in sleeping cats, I'll be snoring at a decent hour instead of watching the sun come up with my half-empty pint of Arctic Zero.
More from our Sister Sites