In 2011, New Girl broke out as a buzzy hit with its overly sitcomy premise. After a bad break up, a craft-loving, nearly unbearably twee woman moves into a Los Angeles loft with three men who just have to accept her for who she is. It sounded trite. But New Girl grew into a consistently funny series about friendship, love and adulthood — for as much as a situational comedy can be about those things while their characters are drunkenly climbing on furniture with their tops off in a heated round of True American.
Seven years later, the series will finally come to an end this month with an abbreviated eight-episode run premiering on April 10. And it's about time: Now that we're all older and wiser, the thought of a bunch of people in their mid to late 30s living together — with one bathroom to boot — is bleak as hell. But just because the gang's all grown up doesn't mean we won't miss the good ol' days.
Thankfully, the final season of New Girl is a perfect send-off to the series that unfortunately brought us the term "adorakable," but earned our forever forgiveness by becoming one of the funniest, most reliable sitcoms of the last ten years. For it's last hurrah, New Girl does incredible work agitating the feelgood parts of the brain, bringing back old, well-loved characters and giving the gang their due. At last, these grown ups are allowed the chance to um, grow up. And the audience, who have been with these characters through so many highs and lows, have finally earned the right to watch them grow into full-fledged adult human beings.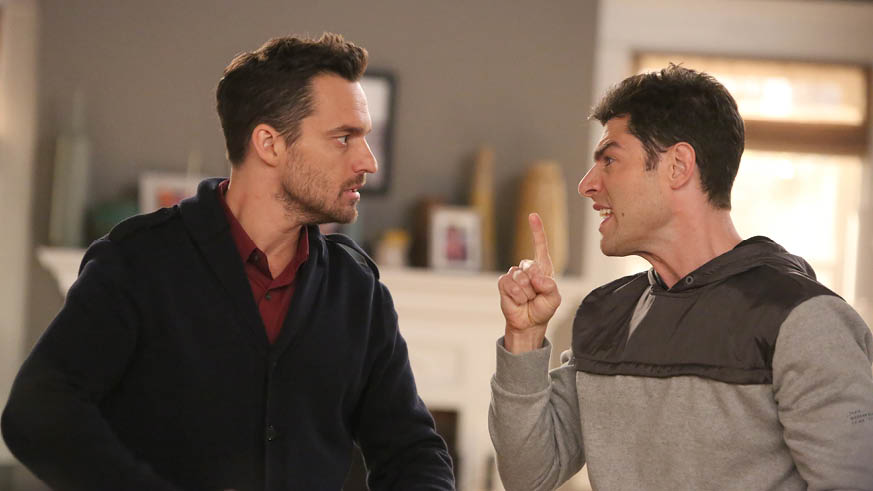 The first episode sets the tone: everyone is settled down, except for Nick and Jess. But they will be soon, too. Nick has got the blessing and everything, he's just looking for the perfect time to propose to his roommate turned girlfriend turned best friend turned roommate turned girlfriend. And because nothing in the New Girl-universe is complete without high level shenanigans, the last few episodes deliver. They are firing on all cylinders, reaching peak levels of New Girl and it's a damn delight.
The six episodes available to critics are a parade of good feelings and swell memories, a time capsule into the highs of friendship and the pangs of getting older. They're kind of like a hyper-enjoyable, grounded fantasy world, where platonic relationships aren't at all threatened by the tenets of adulthood. Nick and Jess live in the loft alone now, but that doesn't stop Schmidt, Cece and Winston from showing up unannounced from time to time. Nick has a loving, tenuous relationship with Schmidt and Cece's daughter, who may or may not be his perfect foil. And Jess still can't leave well enough alone. Everything is the same, but different. 
The gang's all grown up. Consider the seventh season a well-deserved victory lap. 
The last season of New Girl premieres Tuesday, April 10 at 9:30p.m. on FOX.