We know, every minute of waiting for The Punisher Netflix release date has been torture. We're waiting with baited breath right along with you. But, thankfully, it's finally just around the corner.
Do us a favor and book your PTO day now, because The Punisher Netflix release date is, sadly, on a weekday. And do you really want to wait until Saturday to watch the first season, leaving you vulnerable to potential spoilers?
We're guessing you learned your lesson with the drop of Stranger Things season 2. Everyone was talking about the twists and turns, and whether or not they liked Bob, by Friday evening. Don't be that person again with The Punisher.
What can you expect from The Punisher Netflix release?
In case you've been living under a rock and haven't heard, Jon Bernthal — The Walking Dead season 1 alum who brought life to The Punisher in Marvel's Daredevil — will bring life to the former marine Frank Castle in the series that's spun off of his role in the movie.
"This is a real piece about grief; it's about pain," Bernthal told Variety at the New York City premiere earlier this week. His character Castle, though unquestionable out to punish the people responsible for the death of his family, is a conflicted character.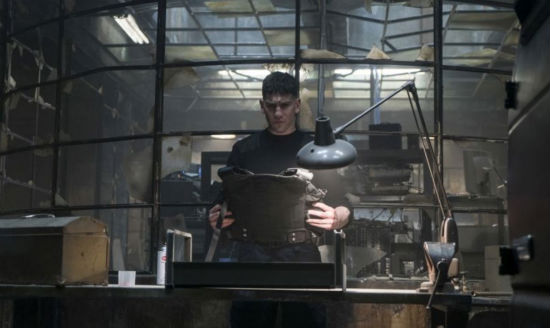 The series is able to dive much deeper into Castle's psyche after suffering the loss of his wife and two children than Marvel's Daredevil was able to, and Bernthal's teasing some series questions the show is going to tackle. Though Castle stumbles upon a crime conspiracy in New York City while going about his vigilante business, he's still grief-stricken and mourning. "What we ask in the course of this season is 'What do you do next? What do you do with the war inside, and how do you face that?'," he explained.
Though the character's been a compelling figure for comic book readers and moviegoers for years, this iteration is really all about Bernthal and his serious acting chops. Jeph Loeb, Marvel's head of television and executive producer, described Bernthal's performance in Daredevil "both intense and, at the same time, really quite extraordinary," and divulged to Variety that this was the reason a spin-off series with Bernthal in the starring role was green lit.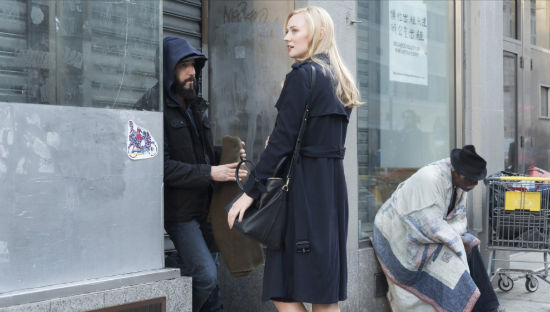 "In terms of how vulnerable he can be, how human he can be, you really are on the edge of your seat," Loeb detailed of Bernthal's ability to portray internal struggle and make the audience buy it. So prepare to feel as vulnerable as Castle. After all, as Loeb reminded Variety, "This is not a hero that bullets bounce off of, this a hero that bleeds, and that's important to us."
Watch The Punisher Netflix trailer below
The Punisher Netflix release date
Netflix will drop The Punisher season 1 on Friday, November 17. Night owls have an advantage here as the entire season will be available for streaming starting at 3:00 a.m. EST sharp. So if you're more of a morning person, either set a block for internet spoilers or pop some caffeine pills before you hit play.
Bookmark the show's page if you're itching to hop into the series the second The Punisher Netflix release happens and you'll be logging onto the streaming service online.