After building to their inevitable reunion for the first half of season 2, The Punisher finally pits Frank Castle (Jon Bernthal) against Billy Russo (Ben Barnes) and his gang of veterans-turned-thugs. What follows is a series of skirmishes between the titular anti-hero and his iconic foe Jigsaw, but what finally happens to the two when they square off in the end? Here's what you should know about The Punisher season 2 ending and what it means for the future of this fight.
The Punisher season 2 ending explained
Toward the end of the 13th and final episode of the season, "The Whirlwind," Castle and Russo meet up at Curtis Hoyle's (Jason R. Moore) meeting place for veterans. Both men have been severely beaten by their recent experiences, both literally and figuratively, but only one of them is going to make it out of this meeting alive. And as The Punisher viewers who've made it this far are now realizing, that survivor is not going to be Russo.
"Of course it's you," a bloody and battered Russo tells Castle. "I should have known. If I'm going to be with somebody, I'm happy that it's you. Frank, whatever I've done I'm sorry."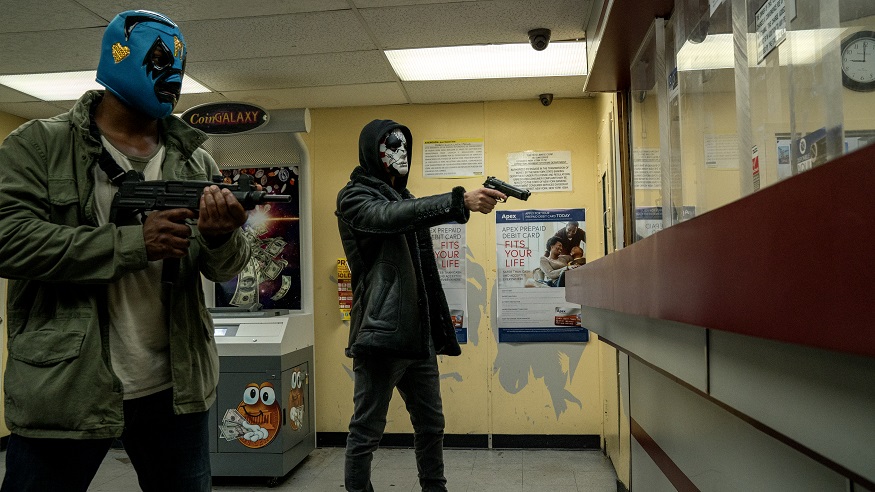 Or, at least "sorry" would have been Russo's last word had Castle not finally lost his patience for his old friend and shot him twice in the chest, effectively killing him. The psychologically traumatized Jigsaw of Barnes and showrunner Steve Lightfoot's creation is officially no more in the Marvel-Netflix universe. He's dead, thereby completing the initial arc of vengeance that set Castle on his path back in season 1.
As satisfying as this may feel for Castle and the audience at home, however, it's also a surprisingly somber note for Russo. Sure, he was one of the new season's more volatile antagonists, but his story had become just as tragic as The Punisher's had.
The Punisher season 2 ending explained
"We wanted to find that balance," Barnes tells Metro. "I was very keen about the last few lines and what they would be. I was given a little bit of leeway with them, to kind of edge towards there being a redemption for Billy, but Frank ultimately silences him because he doesn't believe he deserves it. He's merciless about it and deservedly so."
"But there's also an element of Frank putting down somebody who was his best friend," adds Barnes. "He's putting Billy out of his pain. It's a sort of balance between a mercy killing and an execution. Billy is, in many ways, an egomaniac until the end. Frank is there, and even though he kills him, he serves as a witness for Billy's final moments. So he doesn't die alone, but also to see if he could possibly move towards the beginning of an understanding of what he has done wrong… even if he doesn't have the full picture of it in his broken mind. Billy feels like he's responsible for where he's ended up, so he tries to make amends for it all and apologize. It's just too late."
The Punisher season 2 is now available to stream on Netflix.