Millennials are blamed for a handful (read: heaps) of things. The demise of department stores — also, as it turns out, Hooters. Ruining brunch. Taking over the internet one selfie and politically-charged tweet at a time. Disrupting the traditional 9:00 to 5:00 workflow with their work-from-home ways. But, when it comes to haunted home sales, millennials would make those numbers soar.
The Realtor.com 2018 Haunted Real Estate Report, based on responses from 1,067 online surveys distributed across the country, found that one in three people are willing to purchase a haunted house if they can get some kind of deal out of it. This holds true especially for millennials. 
"If a house is commensurately priced, or has desirable features, the fact that it may be haunted seems to matter less," chief economist for Realtor.com Danielle Hale, said in a statement. "This report shows that, for those looking for a good deal, a lower price, better neighborhood or larger kitchen can balance out a few spooky happenings."
Fourty-nine percent of Americans say they won't buy real estate with a history of strange noises or ghost sightings, even if it comes with great perks. But, of the third that would go for haunted home sales, millennials are more likely to brave it than other generations.
The most attractive selling point for millennials? A lower price tag.
It makes sense considering, as Forbes reports, Gen Y has less disposable income than past generations.
Brooklyn's Nightmare Machine, advertised as a "millennial haunted house," promises an even greater deal: picture-ready spaces perfect for social media (think 29Rooms, Halloween edition).
Millennials, ask yourselves this: would you risk getting scared if it meant you could save money or improve your Instagram aesthetic? Really think about it.
It's interesting to note, though, nearly a quarter of Gen-Xers interviewed in the report say they will buy a haunted house without negotiating terms — it doesn't matter to them. (As for what this implies about the difference between generations, we'll let you decide.)
This is the third haunted real estate report Realtor.com has released — the first was conducted in 2013. A company spokesperson confirms that last year's focused on overall trends related to haunted home sales, and data was not broken up into age groups as it was for the 2018 iteration.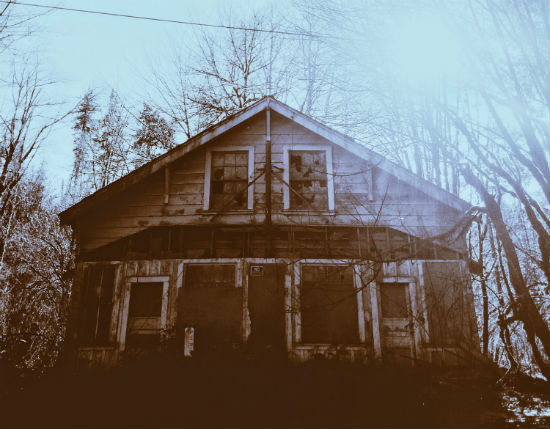 Haunted home sales: Metro millennials to the rescue
"In my old house in Atlantic City, my dog would cry every time we tried to bring him in our basement," one millennial Metro staffer says. "We found out later, someone died down there kind of violently and he sensed it."
Regardless, she'd stay in that haunted house because of its location. After all, "beach trumps ghost." 
Another Metro staffer, also a millennial, says he's "pretty sure" his late grandmother's home near Long Island Sound is haunted.
"When my father was a child, he swore he saw a shadowy figure tug at the foot of his bed one time before disappearing into the closet. It turns out, there was a bullet hole in the closet from when a previous owner shot and killed himself," he explains. "My late grandfather would also tell tales of seeing ghostly figures in the house while sitting in his favorite chair."
It gets worse. When this staffer was a kid, he visited the house and saw someone that looked like his grandfather "pass through the kitchen and out a door to the backyard." It was a "ghost" of his grandfather — the man wasn't home. 
The staffer would live there again "in a heartbeat" for "sentimental reasons" but also because it's near the ocean, admitting, "I'll weather a few ghosts for a two-minute walk to the beach any day." See? It's a balance.
A third staffer's significant other had to move out of his NJ home due to its haunted qualities. Guess if he's a millennial. (He's not.)