Success means it's getting harder to find Jack McGarry behind the bar at The Dead Rabbit.
The 24-year-old Northern Irishman was crowned the youngest recipient the Spirited Awards' International Bartender of the Year, serving the World's Best Cocktail Menu, in 2013 — just five months after opening the bar. He and business partner Sean Muldoon followed that up with Best American Cocktail Bar and World's Best Drinks Selection in 2014. It's appropriate, then, that the Dead Rabbit's description begins with "Drinking! We admire it."
But there's nothing showy about the bar, a three-floor affair that alternates a "kinda boisterous beer-and-shot type" pub downstairs, McGarry says, while the dimly lit second-floor parlor is "a bit more refined, a bit homey, understated service focused on cocktails." But it does, at heart, feel like a place that respects its mission.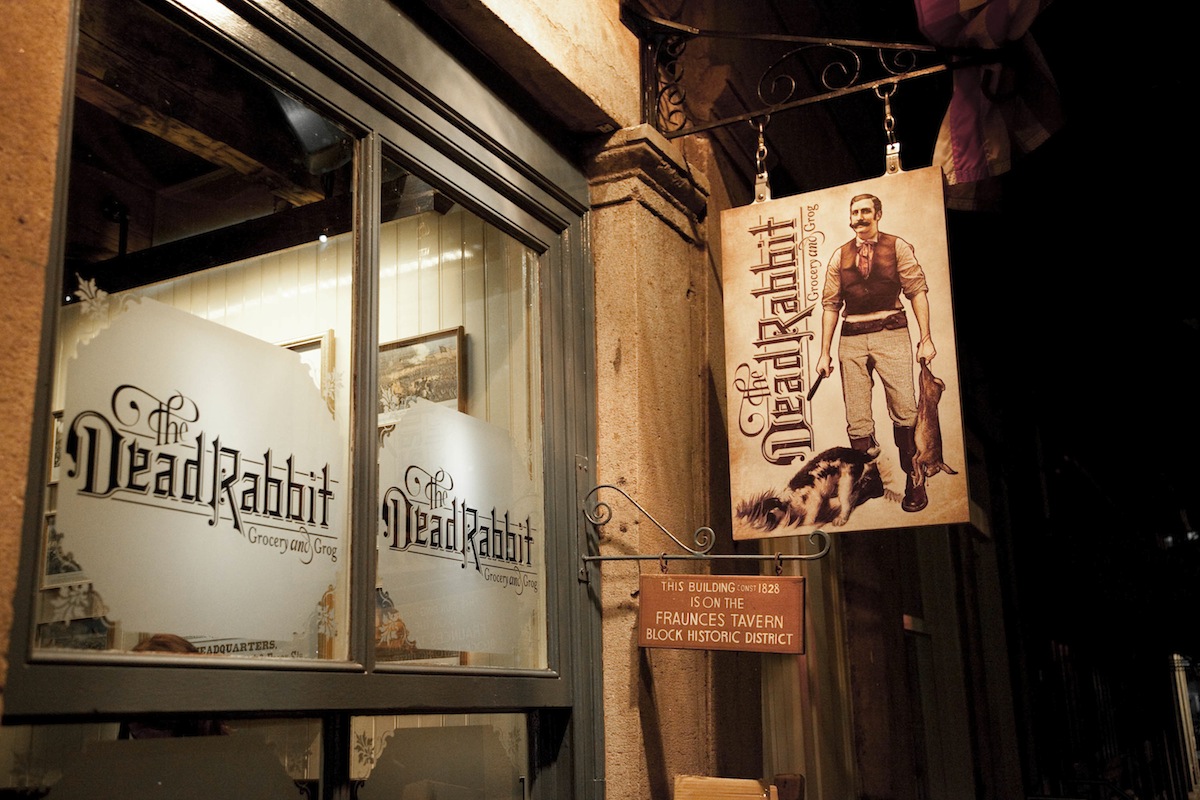 You don't roll up to the bar for a Cosmo in a place named for an 1850s street gang. The Dead Rabbit's cocktail list takes its cues from drinks popularized before the turn of the century, with many recipes that haven't been made in decades. But there was a reason for that: Some of the liquors were made so poorly, they were called aqua mortis — the water of death.
"So to make it palatable they had to add all these other ingredients; a lot of the drinks were sweet," he said. "But when we're using the liquor that we have today, it's so well made, you don't need as much sugar."
Beyond modulating the sweetness, the focus also turns to polish and modern flavor combinations to "make them accessible for the 21st century consumer. Because you can't just put on these old cocktails. They have to make sense."
Surrounded by sports bars and steakhouses, McGarry wanted to create a space that was both welcoming to anyone, from hipsters with a baby slung on their hip to the nearby Wall Street crowd. As a New York bar, the Dead Rabbit embraces the experimental pre-Prohibition era, what McGarry calls the Golden Age of drinking between 1850 and 1900, when everything from the development of specialized glassware to the introduction of ice into cocktails was happening. "That's when all the foundations were laid. Unless you're talking about molecular mixology, all of the formulas go back to that era and the type of stuff they were doing back then." McGarry meticulously recreated the recipes, some of them taking dozens of tries to perfect.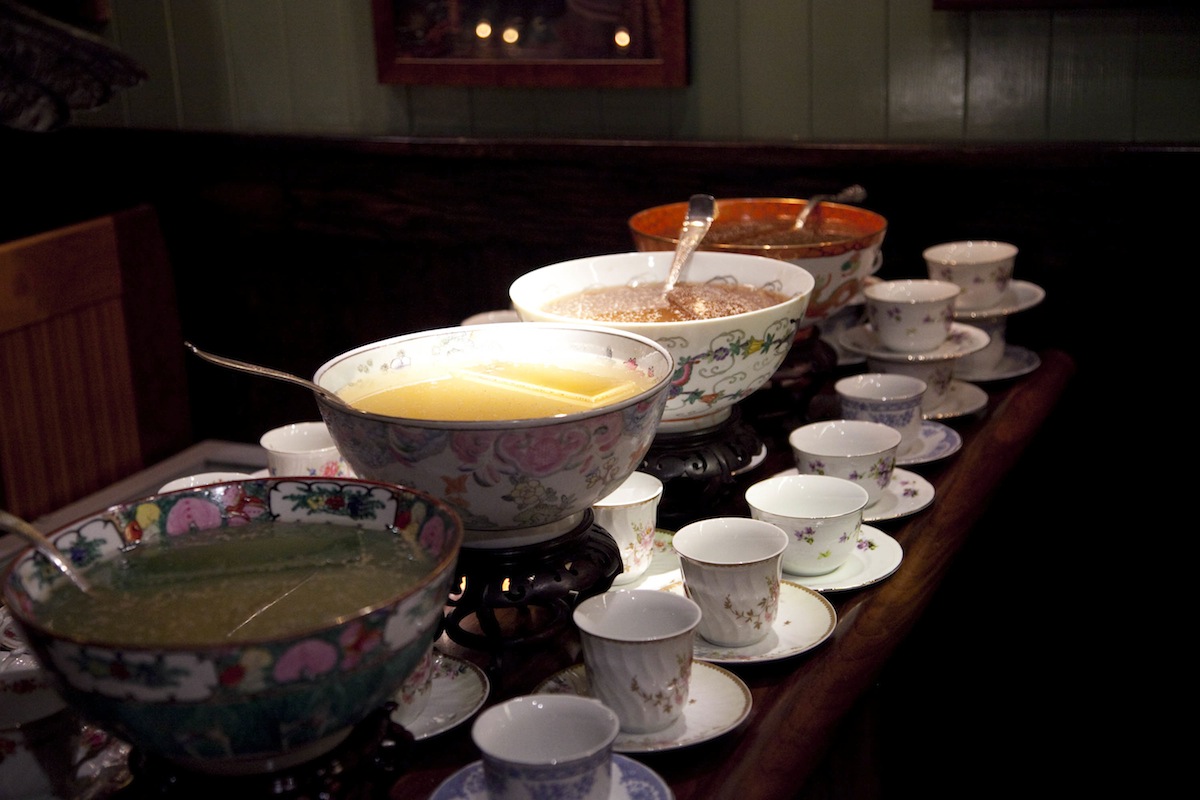 A punch you'll enjoy at The Dead Rabbit.
But it's McGarry and Muldoon's shared heritage — both men are from Belfast — that's begun to draw them in another direction after during a trip to a Brooklyn bar where there were no Irish whiskeys on offer.
"We're like, 'But you're a cocktail bar, what if somebody asked for an Irish coffee, how do you make it?' He said he used bourbon." McGarry paused for a solemn moment. "We were like, 'OK, we need to sort this out.'"
Since then, he and Muldoon have visited every distillery in Ireland and amassed a collection of well over 100 Irish whiskeys, which is growing at a rate of two bottles a week and already the biggest in the U.S. "So we're really trying to promote the category and how to best use it in a world-class beverage," McGarry says.
To that end, the third floor will soon reopen as an Irish Whiskey Academy, specifically to promote pot still whiskey (made with a combination of malted and unmalted barley), which was responsible for popularizing Irish whiskey in the 19th century.
The bar will also launch its own poitin, best described as an unaged Irish whiskey with a lot of cultural significance to Ireland that Americans can relate to: It was created by distillers who refused to pay an English tax on whiskey. Mordain Single Pot Still Spirit is a spicy poitin based on an old family recipe and inspired by the mountains of Ireland. "A lot of people refer to it as Irish moonshine, but it's much more delicate."
It may seem like a stretch, but the Dead Rabbit draws a "very motivated" crowd, as McGarry puts it, with some having tried all of the cocktails on the menu of over 60 cocktails — which gets another dozen temporary additions every three months.
"We do have people recording what they're having every time they're coming in and working towards having every single drink on the menu," he said. "It's great to see. Our clientele love what we're trying to do."