After rumors swirled that Donald Trump Jr. and Vanessa Trump were calling it quits, PageSix was the first to confirm that the 40-year-old mom of five filed for divorce in Manhattan Supreme Court late Thursday, March 15. Vanessa reportedly filed for "uncontested proceeding," meaning she isn't likely to fight over custody or assets.
Happy birthday @realDonaldTrump we hope you have an incredible day! pic.twitter.com/WtwkLCx8nH

— Vanessa Trump (@MrsVanessaTrump) June 14, 2017
We know Vanessa was hospitalized last month after opening a letter addressed to Trump Jr., which contained a white, powdery substance. You might have known she's referred to as a strong mother — Ivanka called her "Wonder Woman" and a "machine" during a 2016 PEOPLE interview. But here's what you probably didn't know about her and her star-studded past.
Vanessa Trump used to model and act
Vanessa modeled since childhood and was signed to Wilhelmina. She has even graced the cover of Harper's Bazaar Australia. Her mother, Bonnie Haydon, ran the agency Kay Models.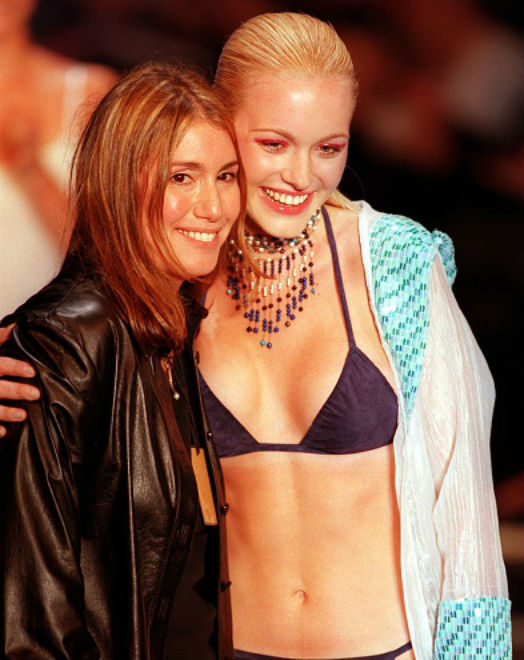 Vanessa had a small role in "Something's Gotta Give" (2003), US Weekly reports. She also made an appearance on "The Apprentice" in 2004.  
Vanessa Trump was a "clubber" during her teenage years
Vanessa Haydon, the Dwight School student and "tennis star," used to be quite the clubber.
"I remember crazy parties," she told The New York Times in 2006, saying that she and her sister Veronika "would go with our nanny and see the models dancing on the tables."
The sisters even opened their own club, Sessa, in 2003, reports Cosmopolitan. Sessa had a Polynesian theme "with a VIP table housed in a hut and carved statues everywhere," according to a WWD article published before its grand opening. 
You can read old reviews from club-goers, but Sessa was ultimately shut down for being "troublesome" the following year.
Vanessa Trump was voted "Most Likely to Wind Up on Ricki Lake" in high school
"Ricki Lake" was a daytime tabloid talk show hosted by actress Ricki Lake that ran from 1993 to 2004. 
Vanessa Trump supposedly dated Leonardo DiCaprio
DiCaprio, known to be an avid model-dater, was seen snuggling with Vanessa at a movie premiere in 1998.
Star magazine wrote, "Leonardo DiCaprio has fallen hard for a stunning young model — and pals say this time it's love. The superstar is so smitten with blonde beauty Vanessa Haydon that he's now a one-woman man."
Others who used to go clubbing with Vanessa said she was just "playing the media."
Vanessa Trump's engagement ring was free
Trump Jr. reportedly got an engagement ring for free at a mall in Short Hills, New Jersey, in exchange for pictures taken there.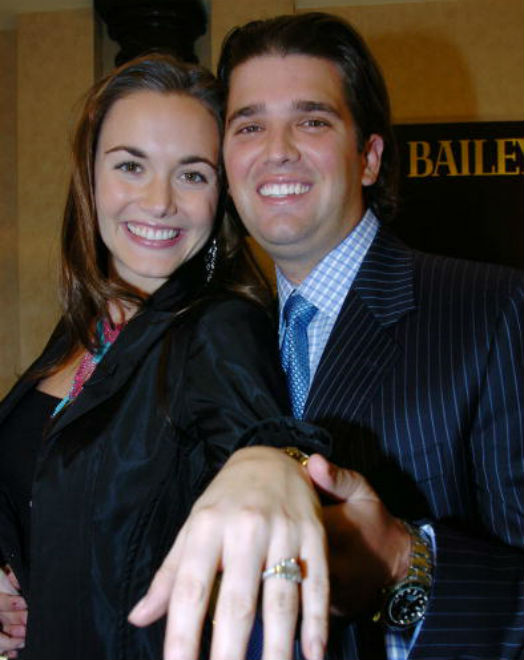 His father wasn't too happy about it, telling Larry King on his show, "You have a name that is hot as a pistol, you have to be very careful with things like this."
Vanessa Trump was introduced to her future husband by Donald Trump himself
Vanessa and Trump Jr. were first introduced in 2003 at a fashion show.
"I'm at this fashion show," Vanessa told The New York Times during a 2006 interview. "Donald Trump comes up to me with his son: 'Hi, I'm Donald Trump. I wanted to introduce you to my son Donald Trump Jr.'"
Apparently, the encounter was rather awkward. (Oh, and she also referred to Trump as "retarded" the second time she saw Trump Jr., so there's that.)
don jr and vanessa .. a beautiful love story from the very beginning pic.twitter.com/TMzghkpETP

— Allie Jones (@allierileyjones) March 14, 2018
Vanessa and Trump Jr. were married in 2005 at our president's Mar-a-Lago club.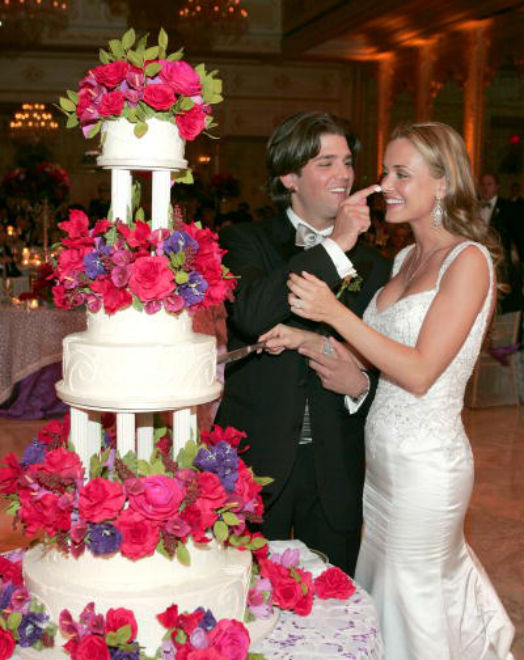 "After 12 years of marriage, we have decided to go our separate ways," the couple said in a joint statement. "We will always have tremendous respect for each other and our families. We have five beautiful children together and they remain our top priority. We ask for your privacy during this time."