When you think of Native American art, one element that probably doesn't come to mind is electricity.
That's the link between the nine installations that make up Transformer: Native Art in Light and Sound, a new group show by 10 artists that will expand your ideas about Native American art.
"This is the biggest concentration of artists using experimental media," says co-curator Kathleen Ash-Milby. "Some ideas take a surge of artists expanding into new areas to take root."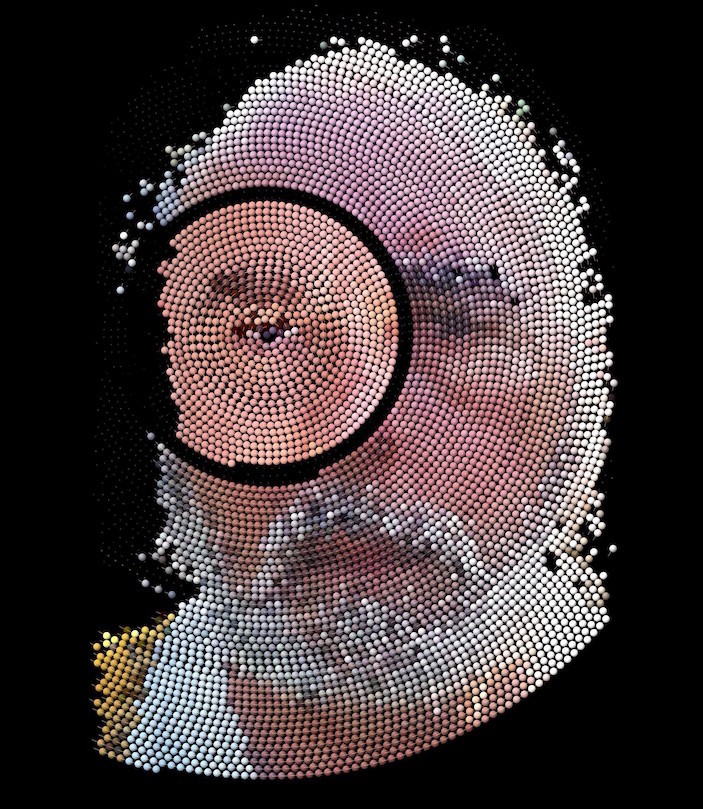 "Four Generations" by Jon Corbett
Opening Nov. 10 at the National Museum of the American Indian in Manhattan, Transformer includes pieces that incorporate digital projection, sound technology, and light manipulation alongside more traditional art like sculptures.
For many people, the art of North America's native tribes hasn't changed from the centuries-old traditions like weaving or carving.
These immersive installations use new technologies and abstract works to reach back for stories told by the artists' ancestors and modernize ideas that still govern tribal life.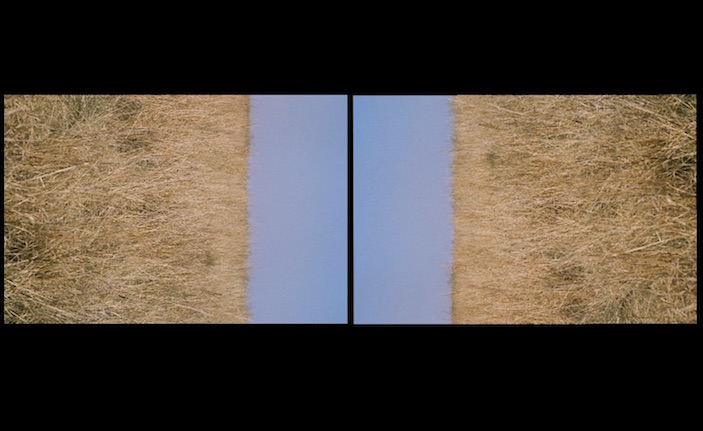 There's Marcella Ernest and Keli Mashburn's "Ga.ni.tha," which turns conventional landscapes into disorienting patterns, inviting the viewer to appreciate nature through the chaotic forces (like fire) that rule it.
The ironic title of Raven Chacon's "Still Life, #3" reflects the origin story of the Diné tribe (their preferred name over Navajo), which is said to have moved between worlds, through four distinct areas using sound, light and translucent panels.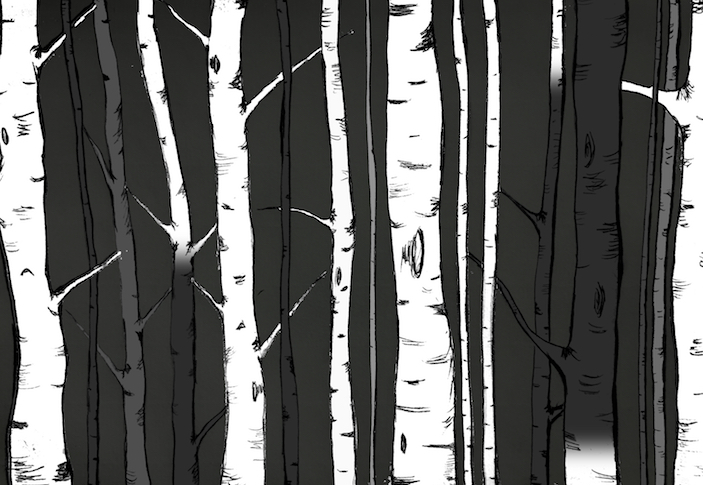 In wrestling with the destructive relationship of humanity to the environment, Julie Nagam places the viewer inside a 360-degree installation called "Our future is in the land: if we listen to it." Surrounded by the sounds of the forest, you're immersed in line drawings of trees through which animated creatures appear and disappear.
"I hope people walk away from this exhibition with a new idea of what Native American artists can do — and make no mistake, this is definitely still native art," says Ash-Milby. "I hope it opens people's eyes to what Native American art can be. Expect to be surprised."
Transformer: Native Art in Light and Sound runs from Nov. 10-Jan. 6, 2019 at the National Museum of the American Indian, 1 Bowling Green, Manhattan. The exhibit is free to attend; for more information, visit nmai.si.edu.