Ever wonder if your favorite movie was directed by someone accused of sexual misconduct? Or, if a character you used to cherish as a kid was played by a now-alleged predator? You might not have before 2017, which has proven to be a year of blaring allegations against notable names from the hills of Hollywood to the political trenches of Washington D.C.
Now, thanks to a site called Rotten Apples, you can get these answers at your fingertips without sorting through seemingly endless reports online.
According to a description on the Rotten Apples site, it is "a searchable database that lets you know whether or not a film or television show is tied to a person who has been accused of sexual misconduct. In the case of this website, the 'person' is defined as a cast-member, screenwriter, executive producer or director."
The premise is simple: Type in a title as you would in Rotten Tomatoes, and instead of getting a rating, you'll get a list of people associated with the film who were accused to sexual misconduct (links to articles included). Or, you won't get anything at all.
If no one in the cast or crew has been accused, the film or TV show is "fresh apples." If just one person has, the title is "rotten apples."
Rotten Apples Allows You to See How Many Alleged Harassers Were Involved in a Movie or TV Show: https://t.co/i4yg4aLBEH pic.twitter.com/i2dPOVNVeg

— IndieWire (@IndieWire) December 12, 2017
Let's test it out, shall we?
Let's say we want to search for "American Beauty" (1999). 
Search: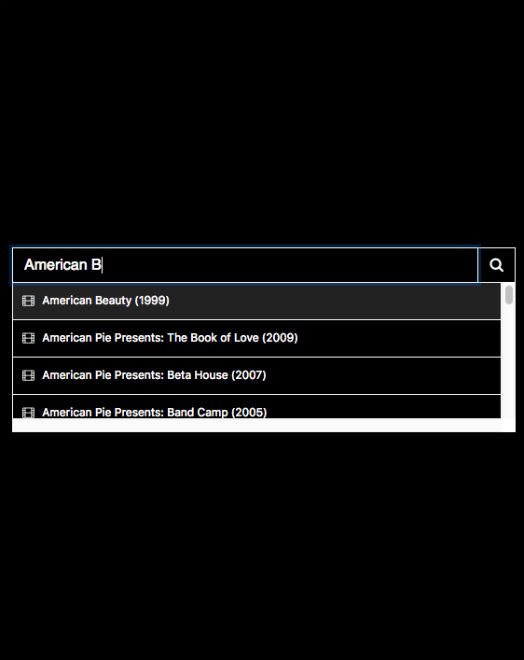 Results: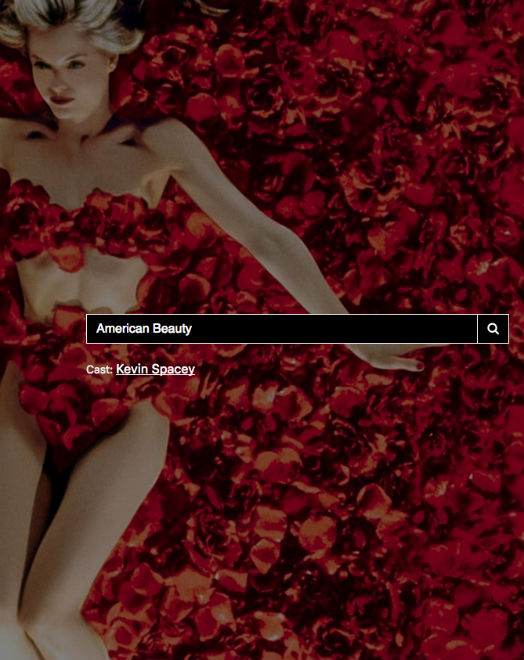 Kevin Spacey's name pops up with a link to a USA TODAY article detailing accusations against him. To the left, "rotten apples" appears in an angry red hue. It's important to note that the same article shows up in searches for titles such as "House of Cards" and "L.A. Confidental." If the movie had been clear of any accused cast or crew member, "fresh apples" would have appeared in a nice Granny Smith color. 
From start to finish
Four people are responsible for the site's production: Tal Wagman (writer/associate creative director), Annie Johnston (art director/associate creative director), Justice Erolin (head of technology) and Bekah Nutt (UX lead).
Rotten Apples is like Rotten Tomatoes with a post-Weinstein twist https://t.co/r6EP0kkSnd

— VANITY FAIR (@VanityFair) December 15, 2017
Wagman told Metro in a statement that the group worked together at an advertising agency in Los Angeles called Zambezi — though the agency has nothing to do with Rotten Apples.
To compile all the information, Vanity Fair reports that they utilized an online database with, as Erolin put it, "all relevant movies and television shows," including the names of at least 19,000 actors, directors, etc. After hours of research to find the most credible sources, they merged the two together.
The first day it launched (Monday, Dec. 11) the site had about 2,000 unique users, Erolin told Vanity Fair. The next day it rose to 38,000, and by Thursday it hit 100,000. Of those users, the site had almost half a million searches. And it kept increasing.
Over 2 million searches in the first 5 days of being live. #RottenApples

— TheRottenApples (@RottenApplessss) December 16, 2017
The head of technology wanted to make one thing clear: they're not capitalizing off of others' troubling accounts. "We're not making money off of this," Erolin said. "If anything, we're paying to put this up because it's our own hosting servers that we're using for this."
It's not the holy bible of reported accusations
The site isn't perfect because, as it stands, it's hard to keep up with sexual misconduct allegations. 
However, Rotten Apples encourages people to inform them of any errors. In their Twitter bio they write, "Tweet us any errors or missing names, and we'll do our best to update the site ASAP." They've also posted a similar note on the homepage that states: "This database is not perfect, nor are the results meant to be taken as fact. Each link is sourced from an existing article and is not a reflection of our own opinions."
"Since launching the website, we have learned that the public has a tremendous appetite for this kind of information," Wagman, writer and associate creative director for Rotten Apples, told Metro.
"For whatever reason, politics — for the most part — continues to be relatively immune to the change that's seemingly taking place in Hollywood," Wagman continued. "That said, we do also hope that a website like ours can at least help give people the opportunity to be slightly more aware and keep a normalization of these reports of sexual misconduct from taking place."