Today, July 17, marks World Emoji Day around the globe — i.e. an unofficial (yet totally legitimate) time of emoticon celebration. But, who exactly created emoji?
Who created emoji?
There's an emoji for everything nowadays. Sad? Confused? Overjoyed? Annoyed? Ready to party? Just happy to be alive in this big, beautiful world? There's an emoji for it all. And, they've become part of our societal culture.
Emoji have made it from our phones to the big screen and turned into merchandise (so, not only can you text them, you can wear them).
Back in 2014, the White House — the White House Council of Economic Advisors, to be exact — even issued a report about the status of Millennials that was full of emoji.
But who exactly created emoji?
According to Inc., Japanese developer Shigetaka Kurita created emoji — the world's first — in 1998.
Kurita, the coveted emoji inventor, worked for NTT DoCoMo, Japan's primary mobile carrier. In one month's time, he created a set of 176 icons, each measuring 12 by 12 pixels, to be used on the company's "i-mode" mobile internet service, which limited messages to 250 characters.
"Digital messaging was just getting started, and so I was thinking about what was needed," Kurita told Inc. And, what was need from this emoji inventor were icons that could convey tone and feeling in a simple, relatable way.
Inspired by Japanese imagery, emoji were born.
The original set was acquired by New York's Museum of Modern Art in 2016 and made up its own exhibition.
Kurita created emoji, but how did they come to the U.S.?
Wired reports that, in 2007, "a software internationalization team at Google decided to lead the charge, petitioning to get emoji recognized by the Unicode Consortium, a nonprofit group that works sort of like the United Nations to maintain text standards across computers." An official proposal was sent in 2009. 
Emoji were finally adopted by Unicode "as a global standard" in 2010, making these icons a universal language.
In 2011, Apple started including emoji on iPhone keyboards, and Android adopted them two years later.
Watch more on who created emoji and their history
Watch VICE News' 2016 segment on the emoji inventor and the emoticons' history below:
World Emoji Day origin
According to Fortune, World Emoji Day started in 2014 when Apple users noticed that the calendar emoji on their phones displayed the date July 17.
Exhibit A: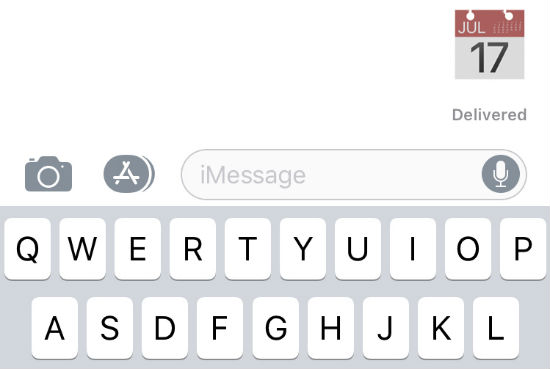 Today marks the fifth annual World Emoji Day.
So there you have it. And, if you have time, check out the list of potential emoji coming in 2019. 
Kurita created emoji, Apple made them popular overseas and they'll never stop being so darn easy to use. (*Insert goodbye wave here.*)