After more than 100 years of separation of church and state, God is edging his way into the White House in the form of weekly Bible study meetings with top members of President Donald Trump's Cabinet.
Lead by ex-NBA player turned conservative minister Ralph Drollinger, some of the most powerful people in America, if not the world, have been meeting regularly for lessons in Christ since Trump took over the White House, The Christian Broadcasting Network reported.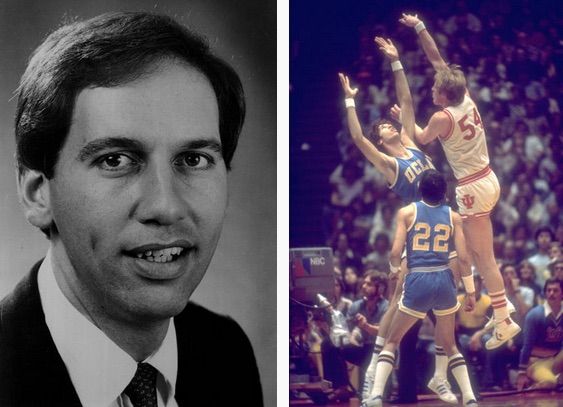 Drollinger is a pastor known for inflammatory statements on everything from climate change to women's right to work. The minister has called women who go to work and leave children at home "sinful." He's said Catholicism is the "world's largest false religion," he's a climate-change denier and he is vehemently anti-LGBT.
They are ideas Maggie Garrett, legislative director for Americans United for Separation of Church and State isn't sure should have a place in the White House.
"These are the messages Trump Administration officials are embracing each week and it is unclear whether other staff are invited or pressured to join as well," Garrett told HuffPost. "The president and his cabinet serve all of us. Knowing they attend Bible studies like this sows doubt in our minds about whether they do. Our government's policies should be inclusive and promote fairness and equality, not be implemented based on a narrow religious agenda."
Drollinger founded the conservative Christian group, Capitol Ministries, with a mission to "evangelize elected officials and lead them toward maturity in Christ." The group has erected Biblical ministries in 40 state capitals nationwide and holds regular Bible studies for senators and members of Congress.
"It's the best Bible study that I've ever taught in my life. They are so teachable; they're so noble; they're so learned," Drollinger told CBN News.
Who attends White House weekly bible study?
Capitol Ministries claims Vice President Mike Pence and Housing Secretary Ben Carson serve as sponsors to the weekly Bible study, helping secure a space for the meetings.
In the White House, about a dozen regular attendees include some of Trump's top advisers: Education Secretary Betsy DeVos, Health and Human Services Secretary Tom Price, Energy Secretary Rick Perry, CIA Director Mike Pompeo and Agriculture Secretary Sunny Perdue, to name a few.
"These are godly individuals that God has risen to a position of prominence in our culture," Drollinger told CBN News.
Drollinger claimed he has seen the Cabinet memebers put his teachings into action. Attorney General Jeff Sessions reportedly attends as his schedule permits and Drollinger sang the praises of the man at the head of the Justice Department
"He'll go out the same day I teach him something and I'll see him do it on camera and I just think, 'Wow, these guys are faithful, available and teachable and they're at Bible study every week they're in town,'" Drollinger said.
One person is missing from the weekly Bible studies: President Trump, though Drollinger claimed he always has a seat at the table and receives copies of the teachings.
History of Bible study in the White House
A 1997 law bars federal bosses from pressuring employees in participating in religious events, but Bible studies involving White House staff are far from unusual.
During the George W. Bush era, staff held regular prayer and Bible study sessions, according to the Washington Post. Faith even played a role in the Obama White House, though it wasn't formalized, Huffington Post reported.
"Our government officials are, of course, welcome to attend Bible or other religious study groups on their personal time," Garrett said to HuffPost.