President Trump has lost $600 million in net worth since last year, according to the Forbes list of the 400 richest Americans.
He was No. 156 on the list last year; now he's No. 258. The much-discussed (by him) Trump net worth is said to be $3.1 billion. Trump is now tied with Snapchat founder Evan Spiegel, 27, on the Forbes list.
Where did the Trump net worth see the biggest losses?
"A tough New York real estate market, particularly for retail locations; a costly lawsuit and an expensive presidential campaign all contributed to the declining fortune of the 45th president," wrote Forbes. According to the publication, the bulk of Trump's fortune is "tied up in a half-dozen buildings in and around midtown Manhattan in New York City, where luxury real estate values have fallen recently."
Lower values of Trump's golf properties and fewer guests caused him to take a hit, Forbes said, while his stakes in a Las Vegas hotel-condo tower and a San Francisco office building rose.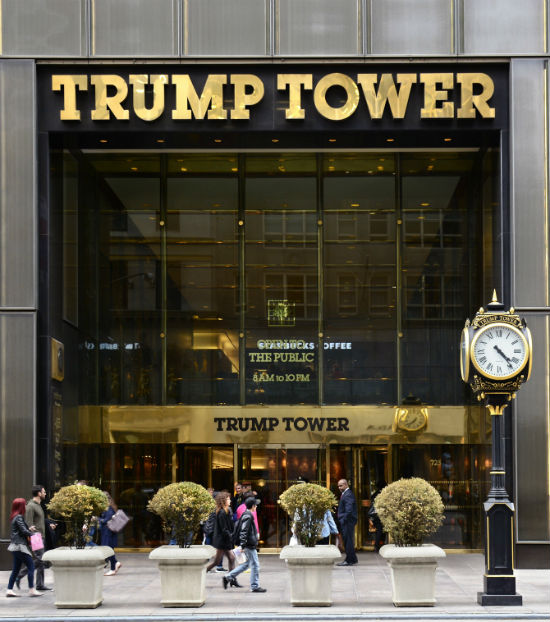 Trump spent $66 million on the 2016 presidential campaign, the magazine reported. Shortly after taking office, Trump reached a $25 million settlement with former Trump University students who had sued him for fraud.
Trump has lost nearly $1.5 billion in net worth in two years. Forbes put his net worth at $3.7 billion a year ago and $4.5 billion two years ago. During the presidential campaign, Trump said he was worth at least $10 billion, but publications such as Forbes and Bloomberg disputed that.
Who topped the Forbes list?
Meanwhile, the list's upper reaches just keep getting more exclusive: It now takes $2 billion to be counted among the 400 richest Americans. Bill Gates tops the list for the 24th year, with a net worth of $89 billion. He's followed by Amazon and Washington Post owner Jeff Bezos (with whom Trump has publicly feuded), investor Warren Buffett and Facebook founder Mark Zuckerberg.