On Wednesday, The New York Times revealed Education Secretary Betsy DeVos' plans to both boost the rights of college students accused of assault, harassment or rate and reduce the amount of support that colleges and universities must give victims.
In addition, Betsy DeVos' proposal reportedly narrows the definition of sexual harassment and only makes schools accountable for complaints filed to the proper authorities. The new rules would also "establish a higher legal standard" to prove if schools addressed complaints improperly.
The proposed new policies come just months after the flagship college in her home state — Michigan State University — was ordered to pay $500 million to the sexual assault victims of former employee Larry Nassar.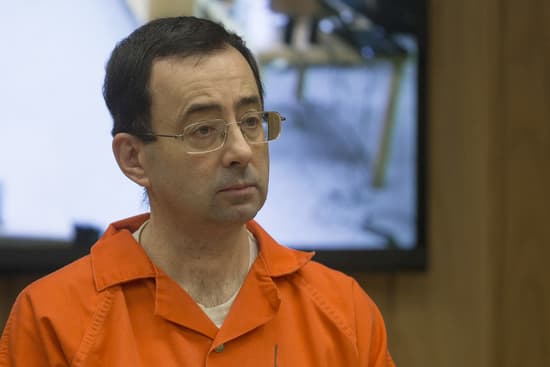 An education department spokesperson told the New York Times that the policies are "in the midst of a deliberative process" and any early information "is premature and speculative, and therefore, we have no comment."
But people on Twitter had plenty to say about it.
Twitter reactions to Betsy DeVos' proposed sexual assault rules
"Maybe #BetsyDevos could have started with using federal funds for these items first: – Current text books – Pencils – Computers – Libraries – School Nurses/Counselors – Trauma-Informed Trainings – FULLY FUNDING PUBLIC SCHOOLS."
Maybe #BetsyDevos could have started with using federal funds for these items first:

– Current text books
– Pencils
– Computers
– Libraries
– School Nurses/Counselors
– Trauma-Informed Trainings
– FULLY FUNDING PUBLIC SCHOOLS

Idk just a thought.https://t.co/Qz9dT3uu8x

— Gabby Richards (@RealGabbyR) August 23, 2018
"What do you expect from .@BetsyDeVosED ? She works for a Sexual Predator!"
What do you expect from .@BetsyDeVosED ? She works for a Sexual Predator! #BetsyDevos #MSNBC #StopBetsy

— brigitte jay (@jaybrigitte) August 30, 2018
"So – if #Republicans claim sanctuary cities are 'pro illegal immigrant', it's pretty obvious that #BetsyDeVos shaving away college students' rights to protect against sexual assault means the @GOP is pro-rape?"
So – if #Republicans
claim sanctuary cities are "pro illegal immigrant", it's pretty obvious that #BetsyDeVos shaving away college students' rights to protect against sexual assault means the @GOP is pro-rape?#GOPlogic #hypocrisy #misogyny #TheirWordsNotMine

— Jeff A. Johnson (@pegasusgiraffe) August 30, 2018
"Are Donald Trump's appointees coming to work every day with a new plan to extend his depravity to every nook and cranny of US especially where children are gathered? It certainly seems so #BetsyDeVos wants to do away with liabilities for sexual misconduct on campus #IAmOutraged."
Are Donald Trump's appointees coming to work every day with a new plan to extend his depravity to every nook and cranny of US especially where children are gathered? It certainly seems so #BetsyDeVos wants to do away with liabilities for sexual misconduct on campus #IAmOutraged https://t.co/z0SExPqMIN

— DaniellaPets (@denisepets) August 30, 2018
"Of course #BetsyDeVos is going against victims. Whatever the right thing to do – she does the opposite. What a piece of trash human being. But #Republicons are for law and order, except if white men are being accused. #metoo will not go away."
Of course #BetsyDeVos is going against victims. Whatever the right thing to do – she does the opposite. What a piece of trash human being. But #Republicons are for law and order, except if white men are being accused. #metoo will not go away.

— LingCod (@tamitao2) August 30, 2018
"my husband, on #BetsyDeVos: 'Whoever came up with Cruella de Vil wasn't trying hard enough.'"
my husband, on #BetsyDeVos: "Whoever came up with Cruella de Vil wasn't trying hard enough."

— Meghan Flaherty (@msmeghanbean) August 30, 2018
"Of all the lunatics in this Administration, #BetsyDeVos most often prompts me to say out loud, 'What the fuck is wrong with you?'"
Of all the lunatics in this Administration, #BetsyDeVos most often prompts me to say out loud, "What the fuck is wrong with you?"

— Emily Beck (@embesq) August 30, 2018