Just ahead of Super Bowl LIII and all of its commercials, social media was whipped into a frenzy when British actor Daniel Radcliffe slammed New England Patriots quarterback Tom Brady over his alleged support of President Donald Trump. The Harry Potter actor is a known fan of American football, so when Variety asked him about the upcoming game at the Sundance Film Festival, he was quick to call out the five-time Super Bowl champion.
Daniel Radcliffe calls out Tom Brady ahead of Super Bowl
"The whole world's rooting against the Patriots," Radcliffe said when asked why he was for the Los Angeles Rams. "[Tom Brady] should stop winning things. Take that MAGA hat out of your locker. I feel like that was the moment when we were like, as a country, 'Oh, c'mon, dude, we all want to be behind you, you're awesome, don't put that in there.'"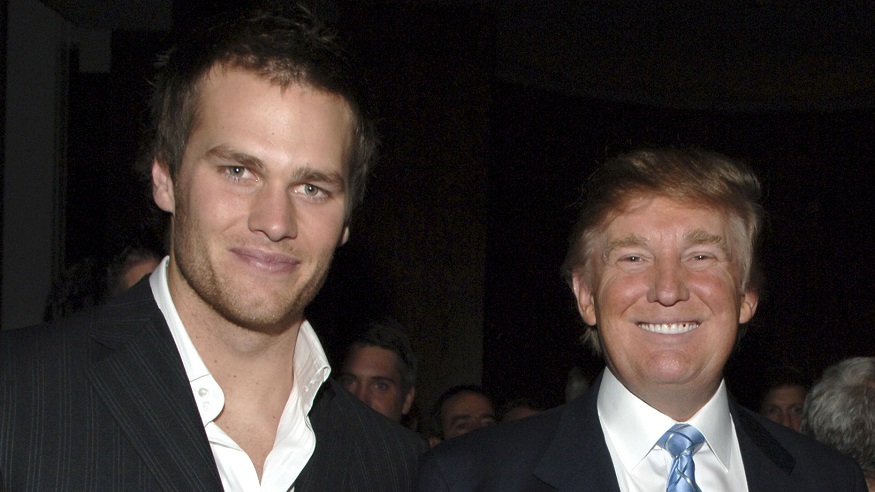 To the surprise of absolutely no one, Radcliffe's comments about Brady's past affiliation with Trump (and the Patriots at large) didn't many the team's more vocal fans too happy on Twitter. Some were quick to point out that the quarterback wasn't even registered to vote during the 2016 American presidential election. Others, however, abandoned the high road altogether and instead attacked Radcliffe.
"Why is he even piping up? Get on your broomstick," exclaimed one fan whose message isn't entirely clean enough to reproduce here. Others, using similar language, were quick to point out that Radcliffe is a British citizen and therefore not eligible to vote in American politics. (Despite the fact that he lives and works in the United States and still pays taxes.)
Twitter reacts to Daniel Radcliffe's Tom Brady jab
Hilariously, American comedian and Catastrophe co-creator Rob Delaney put it best in a tweet reacting to the ire against Radcliffe. "Haha this will make all the sh*ttiest ppl mad," he wrote. "A Brit telling a Patriot to f*ck off for supporting Trump, in the Boston Globe, which I delivered for yrs as a youth. May turn on alerts & get out the lotion."
Haha this will make all the shittiest ppl mad. A Brit telling a Patriot to fuck off for supporting Trump, in the Boston Globe, which I delivered for yrs as a youth. May turn on alerts & get out the lotion. ??‍♂️?‍♂️ https://t.co/75EuMjSYhA

— rob delaney (@robdelaney) January 27, 2019