Things look to be precariously perched between the Dallas Stars and No. 1 center Tyler Seguin.
Entering the final season of a six-year, $34.5 million deal and with unrestricted free agency looming, Seguin and his current team have made no progress in coming to terms on a long-term contract extension. 
It's something that's taken a toll on the 26-year-old as he prepares for his ninth year in the NHL, via Matthew DeFranks of the Dallas Morning News. 
"Nothing's really going on. Pretty much haven't been talking much this summer. It's been a little disappointing. I thought Id' have some exciting news to talk about at BioSteel camp, especially this late in the summer. It's been disappointing, but at the end of the day, I've always had one year left here, so I'm focused on that… I'm excited to get back to Dallas and I look forward to a good year."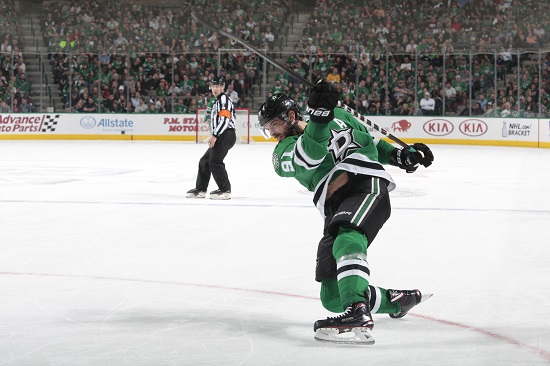 While this normally wouldn't have been much cause for concern in year's past seeing as the Stars have the entirety of the upcoming regular season and the early summer months to get a deal done with Seguin, the John Tavares saga has changed the conversation. 
Spending the first nine years of his career with the New York Islanders, Tavares entered the final year of his contract under similar circumstances. While he and the Islanders did not disclose much about negotiations, little progress was made in the offseason prior to his contract expiring before talks seemingly ceased during the regular season. 
There was a notion that he would re-sign with the team this summer, which was a reason why the team did not flip him during the league's February trade deadline. 
Instead, Tavares signed with his hometown team, the Toronto Maple Leafs, on a seven-year, $77 million deal ($11 AAV). 
Why would the Stars trade Tyler Seguin?
Looking at Seguin's numbers alone, he should receive a contract in the same neighborhood as Tavares. Since 2013 after being acquired from the Boston Bruins, he's scored more goals (173 to 160) and recorded more points (384 to 372). Not to mention that he's younger than Tavares. 
Right now, the Stars can't afford that kind of deal as they have just $5.3 million in cap space for the 2018-19 season. But that number jumps drastically next year to $34.1 million and $49.8 million the season after. 
Committing near $8 million-to-$11 million for the next seven or eight years to Seguin could be a sizable investment that will always make management think twice about. Especially since Seguin has made the playoffs just twice with the Stars and appeared in seven games. 
If the Stars are unwilling to give Seguin that kind of payday, there is a slim chance (which could always grow as the season progresses), that Dallas could take calls to see what they can get for the five-time All-Star. 
A sign-and-trade will only sweeten the pot for a player coming off a 40-goal season.