The U.S. International Trade Commission on Wednesday overturned Canadian newsprint tariffs imposed by the Trump administration in January, claiming that imports from Canada don't hurt the American printing and publishing industry.
The commission voted unanimously on the issue, agreeing that the imports from Canada of uncoated groundwood paper does not harm paper producers in the United States, The Canadian Press reported. The paper is made to produce newspapers and in commercial printing and book publishing.
"A U.S. industry is not materially injured or threatened with material injury by reason of imports of uncoated groundwood paper from Canada that the U.S. Department of Commerce (Commerce) has determined are subsidized and sold in the United States at less than fair value," the commission said in a statement.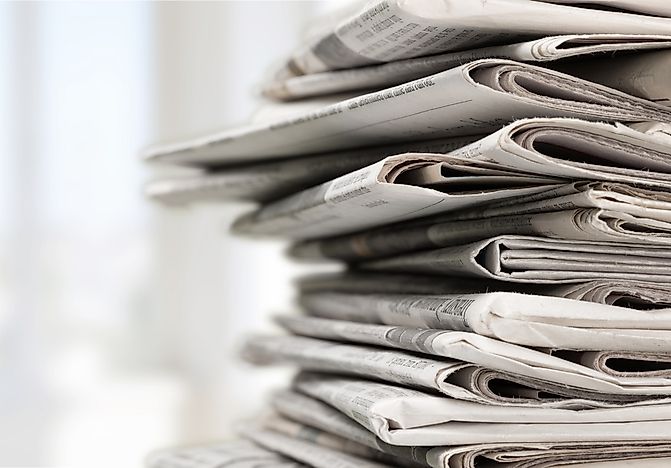 Canadian newsprint tariffs overturned
The New York Times called the unanimous decision a "win" for smaller and medium-sized newspapers who were hit by the tariffs, which were as high as 20 percent on Canadian newsprint. The tariffs reportedly led to the cutting of staff and printing days for some small newspapers, the Times reported.
"Today is a great day for American journalism," David Chavern, the president and chief executive of News Media Alliance, told the Times. "The I.T.C.'s decision will help to preserve the vitality of local newspapers and prevent additional job losses in the printing and publishing sectors. The end of these unwarranted tariffs means local newspapers can focus once again on playing a vital role in our democracy by keeping citizens informed and connected to the daily life of their communities."