To escape the harsh northeast winters, many make the trip to Plantation on Crystal River to swim with manatees and enjoy the relaxing atmosphere along the Gulf of Mexico. But even before the leaves start to change up here, down along the coast of Florida it's scalloping season.
Book your scalloping adventure today!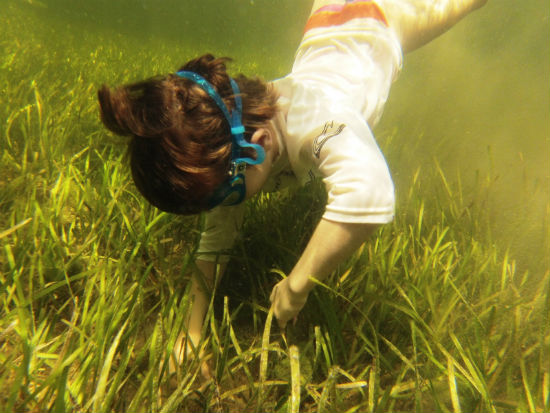 You probably enjoy a good grilled scallop from time to time. But have you ever caught them for yourself?
Scallops can be found three to six feet below water in the grass flats near the Gulf of Mexico's shores. Catching them can be a lot like snorkeling, except you'll be diving down with mesh net to trap your catch.
Scallops, two to three inches in length, are easy to spot — each has dozens of bright blue eyes that help them spot predators. That means they'll scurry when they see you, so get that net ready.
Inclusive scalloping packages at the Plantation on Crystal River are available for guests of two. The package includes a room with a garden or water view, or a patio room or golf villa. You and your guest will be treated to a guided scalloping tour by one of the area's top captains. You'll be outfitted for the expedition with all the necessities, including mask, snorkel, and fins. If you're bringing your own boat, don't worry; the Plantation will provide you with your own launching ramp and seawall tie. If you wish to hunt down scallops all on your own, the package without the tour as well.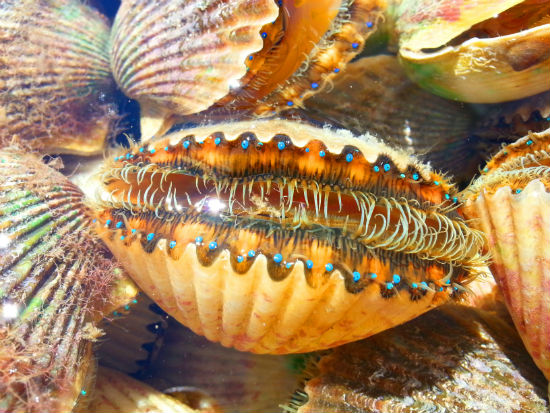 This package also includes a complimentary souvenir bag, stocked with a mesh scalloping bag, scallop recipes, and bottled water. After you've cleaned up from your scalloping trip, you'll be treated to a chef-prepared meal from the day's catch (scallops or fish) for lunch or dinner — your choice — served with two sides from West 82° Bar & Grill. Guests also are served breakfast daily from the Plantation's kitchen staff.
For more information on the scalloping packages at the Plantation on Crystal River, visit PlantationonCrystalRiver.com or call 800-632-6262.