Today has been an incredibly sad day as we heard news that famous chef, author, and host of the hugely popular CNN food and travel show Parts Unknown was found dead of an apparent suicide. Many celebrities have shared their sadness and love for Bourdain over the internet and — full disclosure — many Metro staffers are feeling this monumental loss today as well. One celebrity who had taken to the internet today after hearing the news was actress, and close friend of Bourdain, Rose McGowan.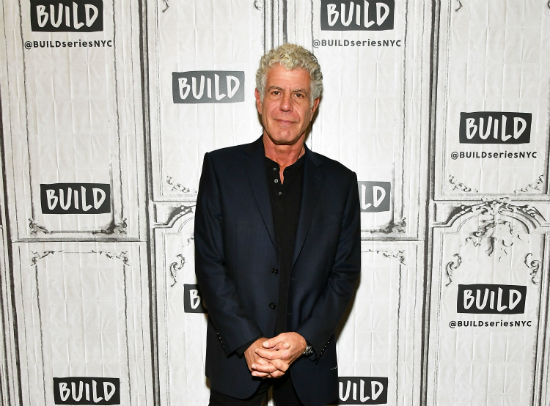 [Photo: Getty Images]
In a video that she posted on YouTube — and since deleted from her account— a visably emotional Rose McGowan pleaded to those considering suicide to reach out for help.
"To those considering suicide, please don't," McGowan said in the video, adding "Please call for help because it's a permanent solution to a temporary problem. It's not forever. And the world will not be better off without you."
She then addressed Bourdain's bereved girlfriend, Italian Actress and Filmmaker Asia Argeto. "Oh Asia Argento, you've been through so much," she said. The pleaded "Anthony, why? Please call a suicide hotline. This will affect people across the globe because Bourdain was international. Please call."
As we mentioned before, McGowan had deleted this video from her YouTube account. Newsweek was able to capture the video in full. Watch their video below:
Watch: Rose McGowan breaks down after hearing news of Anthony Bourdain's passing 
Rose McGowan also shared her feelings on twitter that echoed both her frustration and saddness with Bourdain's passing as well as sharing information about ways to reach the suicide hotline. 
Through space and time, Anthony. Your love will find you again. pic.twitter.com/XBod1vDZ8k

— rose mcgowan (@rosemcgowan) June 8, 2018
Please reach out for help. Please know that your family is Not better off without you. Numbers below. pic.twitter.com/MBy461iw9F

— rose mcgowan (@rosemcgowan) June 8, 2018