In this week's edition of "ABC made the right decision to fire Roseanne Barr," we will be discussing the comedian's most recent on racist comments. The writer and star of the classic sitcom Roseanne have been on an apology tour ever since ABC canceled the rebooted version of her show after she tweeted out racist remarks about President Obama's former aide Valerie Jarrett.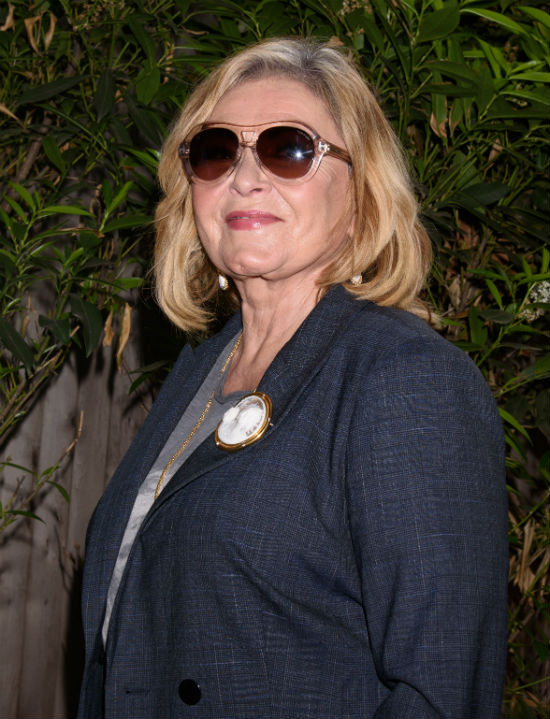 [Photo: Getty Images]
Recently, Roseanne has appeared on Rabbi Shmuley Boteach's podcast to give an emotional apology regarding the tweet that upended her career. She had also made a statement via Twitter that she would not partake in any television interviews to help resurrect her image. Instead, she promised that she would upload a series of videos on her youtube channel in order to give her fans a glimpse into her real life in an effort to show how remorseful she is over the whole controversy.
Over the past few days, Barr has neglected to address the black cloud surrounding her in these videos, instead, posting a few short videos of her cooking French Toast. But in a video posted yesterday, Roseanne addressed the tweet head on. The results were not great.
In the clip, she is prompted by someone off camera for nearly a minute to speak about the issue like she is giving a presidential address. "Like you're busted with killing a hooker," he says. While taking drags on a cigarette, Roseanne suddenly lights up and starts to speak her mind. Or, screamed her mind.
"I thought the bitch was white!" She yells,  "God Dammit! I thought the b-tch was white! F-ck!"
It should be noted that Barr does have a long history of mental illness which can explain some of her erratic behavior. But, not all of it. ABC is planning on running a version of the show Roseanne without its star simply titled The Conners.  
WATCH: Roseanne doubles down on Valerie Jarrett tweet