More than 2,200 children have been separated from their parents under President Trump's "zero-tolerance" immigration policy. The children of undocumented immigrants are sent to child care centers when their parents are federally detained. Three of those shelters in Texas are considered "tender age" shelters.
What are tender age shelters?
Tender age shelters are exactly what they sound like: Shelters where young children are kept after being forcibly removed from their parents' care at the United States border with Mexico.
"We have specialized facilities that are devoted to providing care to children with special needs and tender age children as we define as under 13 would fall into that category," said Steven Wagner, an official with the Department of Health and Human Services, according to the Associated Press.
"They're not government facilities per se, and they have very well-trained clinicians, and those facilities meet state licensing standards for child welfare agencies, and they're staffed by people who know how to deal with the needs — particularly of the younger children."
Why tender age shelters are controversial
The Trump zero-tolerance policy has been widely criticized by both Democrats and Republicans as "inhumane" — and thousands of people are donating money to various social organizations to help the children separated from their parents at the border.
Medical experts — including the American Psychiatric Association and the American College of Physicians — have blasted the separation of children from parents, citing emotional damage that can cause both short- and long-term health problems.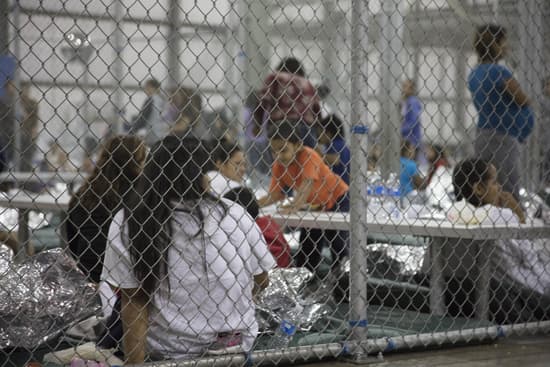 Marsha Grimes, a pediatrician in South Texas, has visited tender age shelters.
"The [child care and tender age] shelters aren't the problem, it's taking kids from their parents that's the problem," she told the AP, adding that many of the children were acting out because they are scared.
Will President Trump change his zero-tolerance immigration policy?
Lawmakers with knowledge of the situation told reporters that Ivanka Trump is urging her father to change his zero-tolerance policy in order to get children of undocumented immigrants away from child care and tender age shelters — and back into the custody of their parents.
The G.O.P. is reportedly discussing ways to end the separation of children from parents, but can't agree on the best way to do it, according to The New York Times. The Washington Post also says Trump is expected to sign an executive order ending the separating of children and families.