Millions of people around the world follow the royal family — what they wear, who they're marrying and how many babies they're having.
But there's one question most of us don't know the answer to: What does the royal family do all day?
They aren't really working to make ends meet, so are their days filled with high teas, corgi watching and polo? Kind of, but that's not all.
What does the royal family do? It's all about "engagements"
In centuries past, the royal family was in charge of governing the people, but today's royals are more figureheads who make appearances instead of laws.
Queen Elizabeth's calendar is the most booked as the head of the royal family and the rest of the royals — including Prince William, Prince Harry and Prince Charles — make appearances at engagements on her behalf when she can't be there.
These engagements range from hosting parties, taking diplomatic trips, presenting British citizens with awards — like knighthoods and military honors — and hosting various leaders from around the world.
The Queen also opens each session of the British Parliament, but must remain neutral in all political matters. The one caveat: She has to give the thumbs up to any new law passed by Parliament, though it's mostly cerimonia because no royal has turned down a law since Queen Anne in 1707.
The 92-year-old is still active in charity work — she's was patron of at least 600 charities as of April 2016, according to The Independent.
The rest of the family is also heavily involved in charity work, along with improving relations with other countries — especially those with ties to Great Britain — on official state visits.
Does anyone in the royal family have an actual job?
It's tradition for the male members of the royal family to join the military. Prince William and Prince Harry are the most recent to be in the royal army — and Harry even admitted to killing insurgents during his time serving in Afghanistan.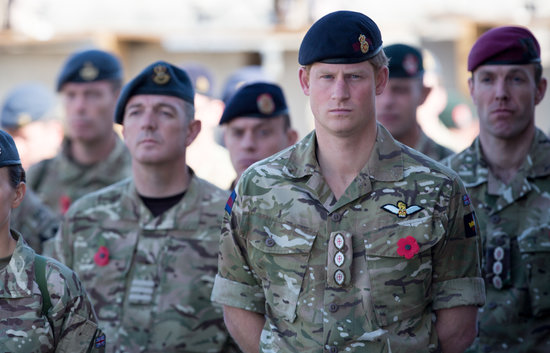 Prince William worked as an air ambulance pilot until July 2017.
As closer heirs to the throne, William and Harry now spend most of their time on royal engagements, but the royals further down the line hold down regular jobs.
Princesses Beatrice and Eugenie — granddaughters of the Queen — work in an art gallery and "in the business world," respectively. The Queen's only daughter, Princess Anne, was also an Olympic-level equestrian.
Other royals work in everything from consulting to the theater.
So, while it's easy to wonder what the royals do all day, it's also apparent that they're really, really busy all the time. No wonder why Kate Middleton only spent seven hours in the hospital after giving birth to her third child.