There are many shocking revelations in Netflix's Fyre Festival documentary. 
Of course there's the sheer amount of fraud and deception that Billy McFarland orchestrated in his attempt to put the Bahamas based music festival on so that he could pay off the mass amount of debt he had accrued. 
But arguably the most egregious revelation is that when he was out on bail for defrauding investors and ticket buyers out of $27.4 million for Fyre Festival, McFarland then tried to sale fake tickets to events like the Met Gala, Burning Man, and Coachella. 
Where is Billy McFarland now?
"I don't know what he was thinking," Chris Smith, the director behind Fyre: The Greatest Party That Never Happened, tells Metro.
"That's the part that's confusing. If you're out on bail, you would be trying to do everything right, and that was the part that was confusing to me, was that he continued down the path that he already started and it didn't make a lot of sense."
Did Smith come close to understanding McFarland and the motives behind his illegal activities while making Fyre?
"I think he wanted to be his level of notoriety, he wanted to live a life of, to have a Maserati with a driver, have a real rent house in New York City, to fly around on private jets. That part of his motivation was fairly clear. He wanted that and he achieved that."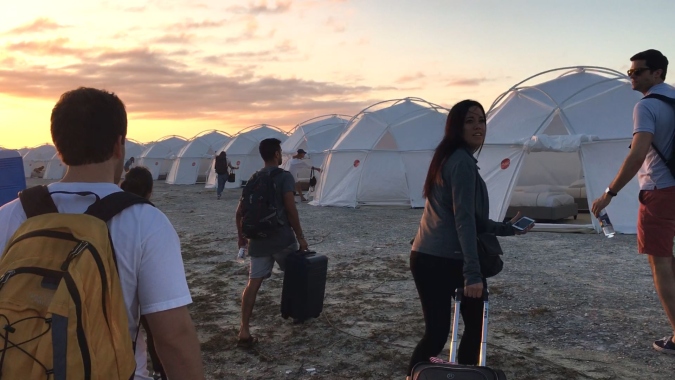 "But in terms of some of the other decisions he made, a lot of it was survival. So there's parts of him that I understood but there's a lot of him that I didn't, and I think that's what made him such an enigmatic and fascinating character and why it makes him such a great subject for a movie."
As a result of his actions McFarland was sentenced to six years in federal prison, and he is currently incarcerated at the Federal Correctional Institution in Otisvile, New York. 
Fyre is now available on Netflix.