We can all agree that Frances McDormand's acceptance speech for Best Actress stole the show at last night's Oscars ceremony. It was a raging, poignant and funny send up to a historically sexist industry that completely brought the house down. Before she left the stage, she made sure to thank everyone she needed to and then called something called an inclusion rider.
"We all have stories to tell and projects we need financed," McDormand said, "Invite us into your office in a couple of days, or you can come to ours, whichever suits you best, and we'll tell you all about them… I have two words to leave with you tonight, ladies and gentlemen: Inclusion rider."
So, what is an inclusion rider?
The concept of the "inclusion rider" has been widely popularized by a think tank at USC Annenberg School for Communications and Journalism called the Annenberg Inclusion initiative. This think tank is led by professor Stacy Smith and aims to provide the entertainment industry with "data-driven and theory-based research to offer insight and evidence to industries on where diversity is needed and how to achieve it".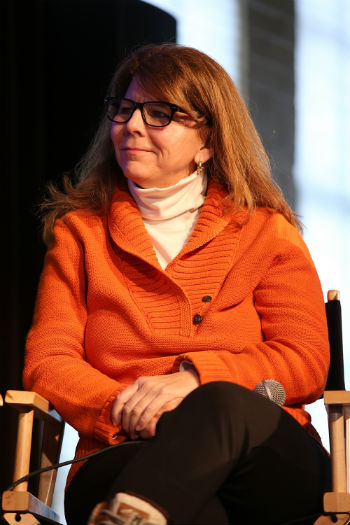 [Professor Stacy Smith. Photo Credit: Getty Images]
By having filmmakers and executives of major Hollywood projects sign a contract called an inclusion rider, they would enter an agreement to properly represent the areas and time periods they are depicting with the accurate inclusion of sex, race, and gender. 
The idea of the inclusion rider gained widespread exposure and popularity after Smith gave a TED Talk in 2016 on the subject called the "The Data Behind Hollywood's Sexism". The talk revealed some baffling statistics about the underrepresentation of women, minorities and marginalized groups on film.  
She noted that two of the largest driving factors to these omissions in films were based on "content creator gender" and "misperceptions of the audience". She proposed that A-list celebrities could change the norm of representation of film if they lead the charge and demand that everyone involved in the production of their films going forward sign one of these inclusion riders.
After McDormand's speech last night, it is safe to say that inclusion riders will now be a bigger part of the conversation around films going forward. It is time for Hollywood to wake up and make sure that art is depicting the world around us and who actually lives in it.