French President Emmanuel Macron might've trolled President Donald Trump earlier this week by giving him a tree, but the ceremonial planting was also the perfect way to kick off Arbor Day.
Though not as well known as the other environmental holiday in April (Earth Day), it serves as an important reminder that trees are pretty important — and we should be planting more of them rather than hacking them down.
What is Arbor Day?
The roots of Arbor Day were planted way back in 1872 when Detroit native J. Sterling Morton made his way to what is present-day Nebraska. Morton and his wife loved nature — including trees, flowers and shrubbery — which were seriously lacking in the new land, including Nebraska.
Morton eventually went into politics, becoming the Secretary of the new Nebraska territory, where he proposed starting Arbor Day. The day — first set for April 10, 1872 — was a holiday all about planting trees. In all, a million trees were planted in Nebraska on that one day, according to the National Arbor Day Foundation.
The holiday spread to other states by 1882.
When is Arbor Day?
Arbor Day typically falls on the last Friday in April, making April 27 the date for 2018. However, some states celebrate Arbor Day in different months (typically whenever the weather is best in that state for planting trees).
Why Arbor Day is more important now than ever
The wildfires that have ravaged areas in California and the Southwest not only ruined property, but they've also made it impossible for some of the land to naturally regenerate. This means trees, grass and other natural resources won't come back — and leave wildlife homeless.
And a lot of the funding used to replant trees has been used to fight the wildfires.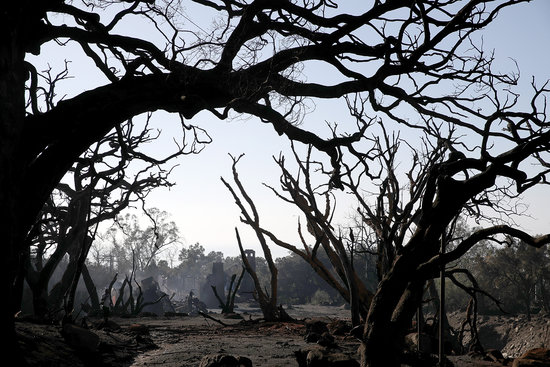 "Every Arbor Day is important, but this past year has been especially notable for the amount of natural disasters that have threatened our trees," said Mark Chisholm, a professional arborist told AccuWeather. "It's important not only to replant trees we've lost, but also protect the trees we have."
Trees not only provide shade, but also gives oxygen, shelters crops and provides nutrients to the soil, especially providing water to land that isn't near a natural source.
"Trees also help reduce energy costs, so when you're looking at your house and where you plant your tree, that can change your heating and cooling bills," horticulturist and plants expert Gena Lorainne told AccuWeather.
So, plant a tree in honor of Arbor Day — just make sure you're planting the right trees for where you live (it does make a difference).