According to reports published this week, a woman in the English seaside town of Southport has been diagnosed with a rare STD. Donovanosis, or granuloma inguinale, is a sexually transmitted disease that causes flesh-eating ulcers on or near the genitals. 
The unnamed woman is between the ages of 15 and 25 and was diagnosed with the ulcerative STD within the last year. Her diagnosis was uncovered when the online pharmacy Chemist-4-U.com submitted a Freedom of Information request.
The STD, according to Lancashire Post, is contracted by twice as many men as women.
The British Association for Sexual Health and HIV (BASHH) reports no recent cases of donovanosis in the UK existed up until this point — while the Institute for Sexual Health reports that a few dozen cases occur each year.
It's unclear how specifically the woman contracted the ulcerative STD, and the status of her condition is unavailable.
Here's everything to know about donovanosis.
Donovanosis causes
Donovanosis is caused by the Klebsiella granulomatis bacteria (also referred to as Calymmatobacterium granulomatis).
The CDC reports that donovanosis is very rare in the U.S. but common in tropical and developing areas like the Caribbean, New Guinea, India, central Australia and southern Africa.
"The condition tends to be found in populations that are marginalized, impoverished and with limited powers of advocacy," states a 2002 report from the UK's Dr. Nigel O'Farrell.
You can contract the disease by simply coming in contact with a bleeding ulcer (but also by having intercourse with an infected person).  
This rare STI is usually only found in far-flung tropical and subtropical countries such as southeast India, Guyana and New Guinea.https://t.co/BqDp6uqlve

— Lancashire Post (@leponline) August 22, 2018
Donovanosis symptoms
The genital region is reportedly affected in 90 percent of cases.
In its early stages, donovanosis can be confused with chancroid, another ulcerative STD.
The disease is reportedly painless and slow-progressing. Yet, the ulcers tend to bleed and have a "beefy red appearance."
The infection "causes lesions and skin disintegration as the [patient's] flesh effectively consumes itself," Shamir Patel, a pharmacist for Chemist-4-U.com, told Liverpool Echo.
The infection can extend to the pelvis, intra-abdominal organs, bones or mouth. If untreated, it can cause scarring, discoloration and permanent damage to the genital tissue.
The CDC warns that lesions can develop "secondary bacterial infection and can coexist with other sexually transmitted pathogens."
Symptoms begin to show anywhere between one to 12 weeks after contracting the infection. Dr. O'Farrell writes that the incubation period is approximately 50 days.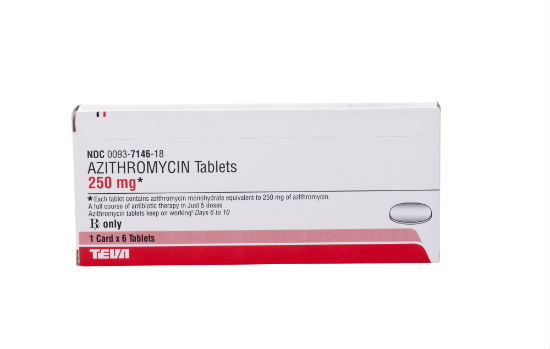 Donovanosis treatment
Donovanosis can be treated with antibiotics, Azithromycin being a common one.
Azithromycin "can be given intermittently, the total pill count is low, directly observed therapy is possible and treatment can usually be stopped before ulcers have healed completely," states D. O'Farrell's report.
Other antibiotics used to treat donovanosis include doxycycline, ciprofloxacin, erythromycin and trimethoprim-sulfamethoxazole.
"Although antibiotics can treat donovanosis, early-stage cases might be going undiagnosed because it's so uncommon in the UK," Patel told Lancashire Post.
Dr. Mark Lawton, Chair of the BASHH Media Group, urged those concerned about their sexual health to "have a check-up and get tested by an expert at their local sexual health service — it is quick and easy to do."