Anyone with two eyes, thumbs for scrolling and a basic knowledge of social media knows that Kylie Jenner makes money. But, when it comes to numbers, what's the exact Kylie Jenner net worth?
Kylie Jenner net worth
Jenner graces the cover of Forbes' August 2018 "America's Women Billionaires" issue.
The 20-year-old mother to Stormi is the youngest person on Forbes' list of richest self-made women in the U.S. She's ranked at number 27.
Jenner comes from a money-making family (there are even books devoted to breaking down their multi-million dollar brand and social media-based marketing strategy). And Forbes estimated that, with another year of growth, she could become the world's youngest self-made billionaire (a title that Facebook founder Mark Zuckerberg once had at 23).
"wow. i can't believe I'm posting my very own @forbes cover," Jenner posted this morning. "thank you for this article and the recognition. I'm so blessed to do what i love everyday. i couldn't have dreamt this up! #KylieCosmetics."
Jenner is the richest of the Kardashian-Jenner crew. The total Kylie Jenner net worth estimates to a whopping $900 million. Kim Kardashian, in comparison, is worth about $350 million.
Though she makes money off her TV show, clothing brands, modeling deals and product endorsements, most of the $900 million Kylie Jenner net worth comes from her makeup line — Kylie Cosmetics of course, which is worth around $800 million.
Kylie Jenner net worth: all about the lips
"What her half-sister Kim Kardashian West did for booty, Jenner has done for full lips," writes Forbes' Natalie Robehmed of the Kylie Jenner net worth.
Jenner launched Kylie Cosmetics two years ago, and according to Forbes, she's sold over $630 million worth of makeup since. When her first lip kits first launched in November 2015, they sold out in less than a minute.
Since, she's branched out to glosses, eyeshadow, concealer and much more.  
"No other influencer has ever gotten to the volume or had the rabid fans and consistency that Kylie has had for the last two and a half years," said Loren Padelford, head of Shopify Plus, the e-commerce platform that powers Jenner's Kylie Cosmetics website.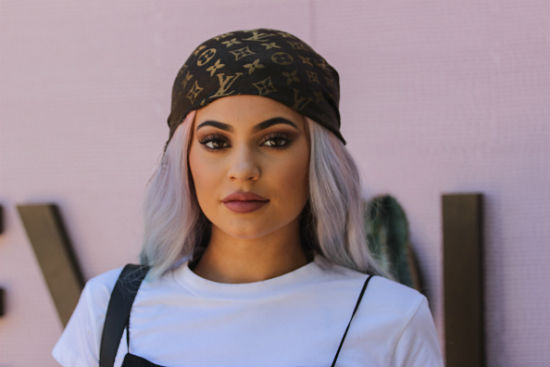 Jenner uses her social media accounts to leverage her brand. She has a 110-million following on Instagram, and her Twitter following amounts to 25.6 million — not to mention she has millions more on Snapchat.
It's on these accounts that she advertises project launches, sales and pop-up shop information. 
You know how it goes: She'll meticulously line the inside of her arm with new lip kit shades — somehow managing to get perfect swatches every time despite having long fingernails. It's usually paired with some hot music and shot under streams of natural light.
"Social media is an amazing platform," Jenner told Forbes. "I have such easy access to my fans and my customers."
By 21, Jenner could become the world's youngest self-made billionaire. Until then, she'll be doing what she does best: selling makeup swatch by swatch, Instagram by calculated — yet captivating — Instagram.