Alex Jones can no longer use Facebook, Spotify or Twitter to speak (or rather, yell) about his conspiracy theories — and now he doesn't have his radio station, either.
A Texas-based radio station known as Liberty Radio was shut down by the U.S. Federal Trade Commission and slapped with a $15,000 fine after authorities found it operating from an apartment complex. The station served as the flagship station for The Alex Jones Show, but also aired shows including The Vaccine Myth, War Room and Power Hour Nation, according to the Austin-American Statesman.
"We are committed to spreading the word of truth," reads Liberty Radio's website. "We have chosen the best schedule possible to accomplish this endeavor."
However, FCC said that Liberty Radio is a pirate radio station and filed a lawsuit against Walter Olenick and M. Rae Nadler-Olenick in federal court on August 10. What is a pirate radio station, and why is Alex Jones' flagship station in trouble?
What is a pirate radio station?
A pirate radio station — also known as bootleg radio, clandestine radio or free radio — is, in simple terms, a station that's operating without a FCC license.
The Radio Act of 1912 made it illegal to operate amateur radio stations over frequencies without a license. The FCC is in charge of issuing these licenses and applications are only accepted at certain intervals. Competition for AM (540 kHz to 1700 kHz frequencies) and FM (92.1 MHz to 107.9 MHz) radio station signals is stiff, so an application doesn't guarantee a license. Trying to get around the rules by operating at a lower power isn't allowed, either.
"[U]nlicensed operation of radio broadcast stations is prohibited, even at low powers such as 1 watt or less," The FCC writes on its website. "The only unlicensed operation that is permitted on the AM and FM broadcast bands is covered under Part 15 of the FCC's rules, and is limited to a coverage radius of approximately 200 feet."
That's not very far.  
Liberty Radio broadcasted at 90.3 FM from at least 2013, according to the FCC. The station's website said it's stopped broadcasting over the air since December 2017.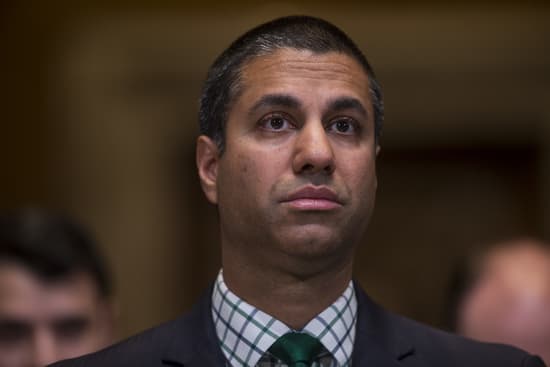 FCC chair Ajit Pai promised to be tough on pirate radio stations — and he's not backing down.
"It is important to make clear that our pirate radio enforcement efforts — including [Liberty Radio] — have nothing to do with the content of pirate radio stations air," Pai said Thursday, according to Deadline. "We act against pirate radio station because they are violating the law by broadcasting on the FM airwaves without a license."
However, the pair behind the pirate radio station are not backing down, saying in a response to the FCC lawsuit that they are "not subject to the jurisdiction of the FCC," according to the suit, adding in a letter that the FCC should "kindly never bother us with your harassment under color of law and office again."