A 21-year-old apprentice lineman is the seventh person to die in the California Carr Fire.
Jairus Ayeta was working with Pacific Gas and Electric near Redding, California, when he was killed.
"Crews in a remote area with dangerous terrain were performing (power) restoration work when a crew member suffered an accident and a fatal injury in western Shasta County," PG&E spokesman J.D. Guidi told the Sacramento Bee.
The fire — now in its third week — is so powerful that it's created its own weather system (complete with a fire tornado)  that makes it difficult to determine where it'll go next.
The Carr Fire is now the sixth most destructive fire in California history — and the worst to hit Shasta County. But, how did it start?
How did the Carr Fire start?
A fire needs three things to start: fuel, oxygen and heat. Fires typically start from human mistakes — like campfires, discarded lit cigarettes and fireworks — or arson.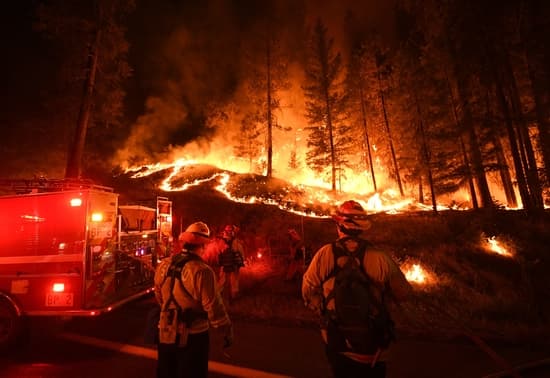 But it doesn't even take that to start a wildfire if the the conditions are right.
The Carr Fire started on July 23 when a trailer blew a tire and its rim scraped the asphalt near Highway 299 and Carr Powerhouse Road, creating sparks that launched the blaze.
There are currently 17 major wildfires burning throughout California that have killed a total of eight people and caused a shutdown at Yosemite National Park. There are several GoFundMe pages set up to aid people affected by the Carr Fire. One set up for Ayeta is hoping to raise $60,000 for his family.
"Jay was one of the best apprentices I've seen and instantly liked among our crews, great hand. Gonna miss you buddy," one coworker, Dustin Baker, wrote on the fundraising page.
The Carr Fire and other California fires aren't predicted to end anytime soon, thanks to dry conditions, unpredictable winds and high temperatures. California Department of Forestry and Fire Protection chief Ken Pimlott made an ominous comment to ABC 7 about the foreseeable future.
"Fire season is really just beginning," he said.