Are you ready for the truth to come out tonight when Designated Survivor season 2 episode 1 hits your TV sets? We hope so, because Tom Kirkman, played by Kiefer Sutherland in the hit political drama, is ready to share it with the country.
You still have a couple hours to catch up if you haven't seen all 22 of the episodes in season 1, so get watching. And if you have some catching up to do, just scroll down to the bottom of the page to find out what time the season 2 premiere starts tonight. Don't say we didn't warn you; there are spoilers about the first season below.
Catch me up on the first season of Designated Survivor
We've got you covered: You already know that FBI agent Hannah Wells (Maggie Q) unraveled part of the conspiracy behind the bombing of the State of Union address in season 1, which took down not only the president and everyone in the line of succession, but also her significant other. It also launched Tom Kirkman, the "designated survivor" of that night, into the presidency from the position of Secretary of Housing and Urban Development.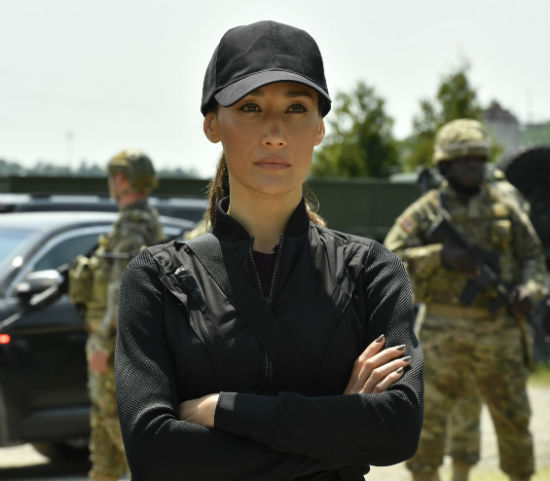 That means the main bad guy from the first season, former CIA agent turned terrorist Nestor Lozano (George Tchortov) is out of the picture. Maggie Q's character brought him down for him. She was also instrumental in finding and apprehending the Homeland Security Advisor Jay Whitaker (Richard Waugh) who had been a mole in the White House.
While that's great progress, fans of the show know it's not nearly enough to make Washington, D.C. safe for Kirkman or his family. He's caught in the middle of a larger conspiracy, and we've only seen the beginning of the pains that it will bring to the new, fledgling government and a country recovering from the chaos of the terrorist attack.
And that's where Designated Survivor season 2 episode 1 will pick up, right when Tom Kirkman declares that it's "time to tell the American people the truth."
What time does Designated Survivor season 2 episode 1 start?
The arresting political thriller will return to your small screens with the season 2 premiere tonight at 10 p.m. EST on ABC.