Whether you watch it with pride or claim you're seeing how many selfies Kim can take in one episode while ignoring the rest of her family and krew, Keeping Up with the Kardashians season 14 episode 1 is almost here.
If thirteen seasons just wasn't enough of the Kardashian-Jenner gang to satisfy your curiosity, you're going to want to set an alarm on your phone for the kick off of the fourteenth season. If rumors swirling around the internet are right, Kim Kardashian, Khloe Kardashian and Kylie Jenner have all held off on confirming their celebrity pregnancies because there's a much more lucrative opportunity to do so right around the corner: their reality show, of course. So if you're picking up the tabloids and wondering, "Is she or isn't she?" turning in might be your best chance at finally getting some answers.
Saving some big reveals for the hit reality show would certainly drive ratings up even higher. Maybe that was the plan all along? Despite the show's unquestioned position in today's pop culture, ratings have been slipping over the past few seasons. But announcing a triple pregancy off the bat would not only keep to the show's tradition of breaking big news at the start of each season but also crush all the other past "juicy" reveals — if we're measuring by their ability to grab headline real estate.'
But what else can you expect from Keeping Up with the Kardashians season 14?
E! has released a trailer for the upcoming season that teases not only Kim and Kanye's expected child via a surrogate but also a bittersweet turn for Kourtney. She opens up with her family about her relationship with Scott Disick but also the new boyfriend that's been turning heads since rumors started back in spring of this year.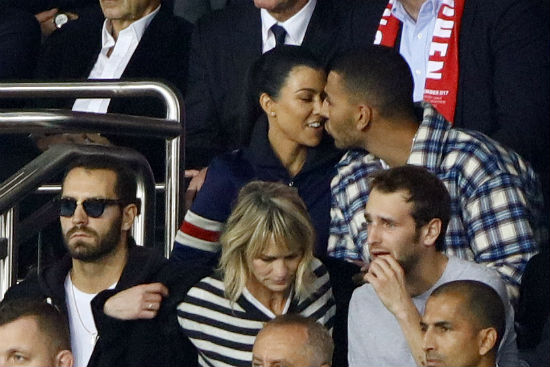 Watch the Keeping Up with the Kardashians season 14 trailer below:
What time does Keeping Up with the Kardashians season 14 episode 1 start?
You can catch (we're not going to spell things with k's anymore because it's exhausting) Keeping Up with the Kardashians season 14 episode 1 on Sunday, October 1 at 9 p.m. EST on E! But don't worry if you're too busy taking selfies of your own to catch the first showing, because the network will play the episode again at 11 p.m. EST.