The CMT series Nashville is, fittingly, like a country song: The cast of crooners has loved, lost and loved again — often with a drink (or two) in hand. But, like all country classics, Nashville too has to come to an end — and that end is tonight.
But if you don't want to miss it, you're probably wondering: What time is the Nashville series finale?
What to expect during the Nashville season 6 finale
CMT is keeping the juiciest details about the Nashville series finale a secret. What we do know is that Juliette (Hayden Panettiere) is planning a big move — and Avery (Jonathan Jackson) is finally figuring it all out.
"Someone heard my press conference and made me an offer I couldn't refuse," Juliette tells Avery after he finds out she's moving. "This farm has sheep, goats, big fields. It's the perfect place for a little girl to grow up," adding that it's "30 minutes outside the city, max."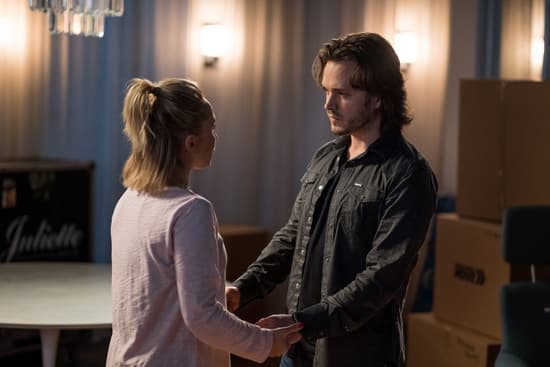 "We will split Cadence 50/50. We will make this work, I promise," Juliette tells Avery, still keeping her pregnancy status a secret from him.
"There's something you're not telling me," Avery asks. "Juliette, I know you well enough to know that."
"Look, these walls just have too many memories," Juliette replies. "I need a new beginning. You understand that, don't you?"
We can't wait to see how this ends.
What time does the Nashville series finale start, and will Rayna James return?
Nashville was originally built around the country superstar Rayna James (Connie Britton). Rayna's meant-to-be love with Deacon (Charles Esten) came to an abrupt end when Britton left the show during season 5, but there is a chance she could return for the Nashville season 6 finale.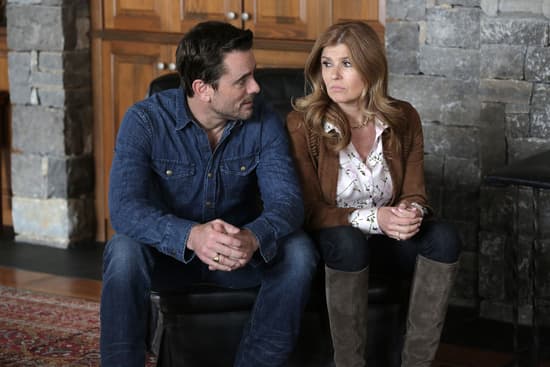 "There's a nebulous shot that people aren't sure what it is, but they think they know. They may, they may not," Esten told TV Guide, hinting that Rayna might show up as a vision or ghost of some sort.
"I will just say that in some form or another, there would be no way to have a final episode that didn't in some form have Rayna looming somewhere through the storyline… It would have felt like, 'Well, we finished, but not really.'"
OK, so really: When does the Nashville series finale start?
The Nashville season 6 finale airs tonight, Thursday, July 26, at 9 p.m. EST/8 p.m. CST on CMT.