The wait is finally over for all of you counting down the days and minutes to the premiere of the hit drama series, because This Is Us season 2 episode 1 airs tonight. The first season of the raw, emotional and very real TV series captures hearts and with it, space on your weekly TV viewing schedule.
But you better get ready for the season to start off with a bang. We know all of you This Is Us fans have been wondering how Jack dies since the end of last season, and the creator and executive producer of the show, Dan Fogelman, has been clear about the fact that you're finally getting answers.
So what should you expect in This Is Us season 2 episode 1?
But you should be prepared for a painful start to the new season. "You're picking up the storyline the morning after Jack has left the house, and what happens next," Fogelman shared at a panel at the Television Critics Association press tour. "It's intense — and it's all in the first five minutes of the show." Don't say we didn't warn you.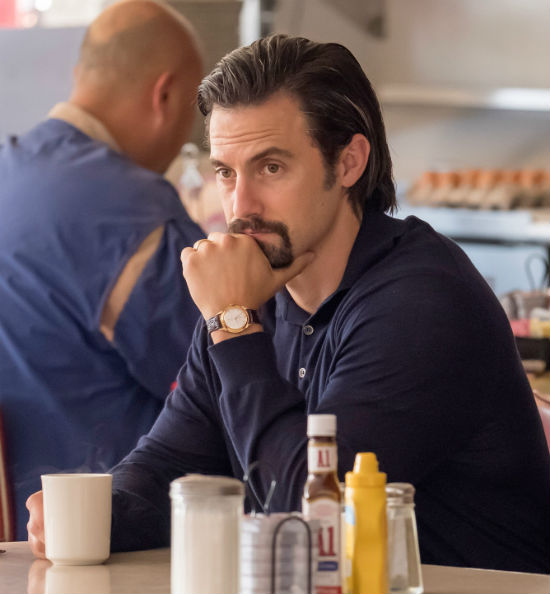 There isn't going to be much lead up to the stories of any of the three main characters, as the show plans to throw you right into the action as Kevin (Justin Hartley), Randall (Sterling K. Brown) and Kate (Chrissy Metz) celebrate their 37th birthday in the premiere of the second season. And it's not all light-hearted conversations they're having: Kate is trying to launch her singing career, Randall and Beth are considering adoption and Kevin is starring in his first big-break film. (As you might know, this is where Sylvester Stallone comes into the storyline, as he's already been sharing behind-the-scenes shots of This Is Us season 2 on his Instagram account.)
We know, we know, what you're really concerned about are those burning Jack-related questions. "It's fair to say that any looming big question that the audience is in a froth about is going to be answered in the course of the second season of the show," Fogelman assured all fans during an interview with Entertainment Weekly. So even if you have questions remaining after the first episode, you can rest assured that they'll all be dealt with by the end of the season.
What time does This Is Us season 2 episode 1 start?
Set that alarm on your iPhone, because This Is Us returns with its shocker of a season starter at 9 p.m. EST on NBC. If you're pretty new to the show and need a reminder, check out TV Guide's Listings before the season premiere airs. Select "Customize Your Listings" and you'll be able to find the channel number of NBC in your region by using your zip code or local provider.