Yankee Stadium knows it's been in the shadow of Citi Field as far as food options, but it's taking some interesting steps for the 2018 baseball season to come into its own. Ahead of the team's home opener against the Tampa Bay Rays on Monday, April 2, here's your preview of the ballpark's new eats for 2018.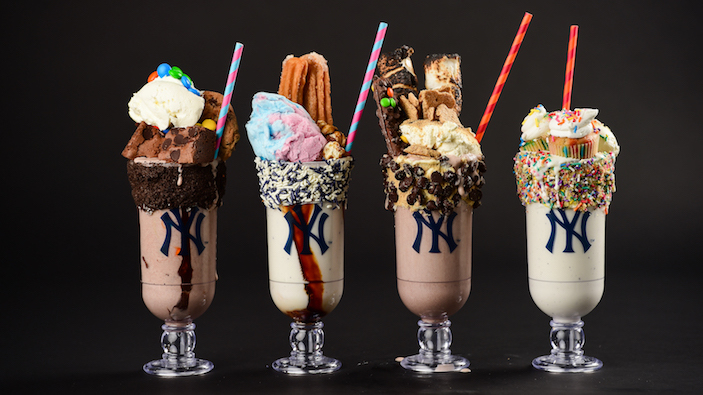 Grand Slam Shakes
Here's the Instagram bait: Yankee Stadium now has its own "gourmet specialty dessert" with giant Grand Slam Shakes made with either a vanilla or chocolate base in flavors like Pinstripe (vanilla, churro, cotton candy, Cracker Jack, caramel drizzle) and Chocolate All-Star (chocolate, chocolate chip cookie, fudge brownie, M&Ms, crushed Oreos), served in a souvenir cup. Pepsi Food Court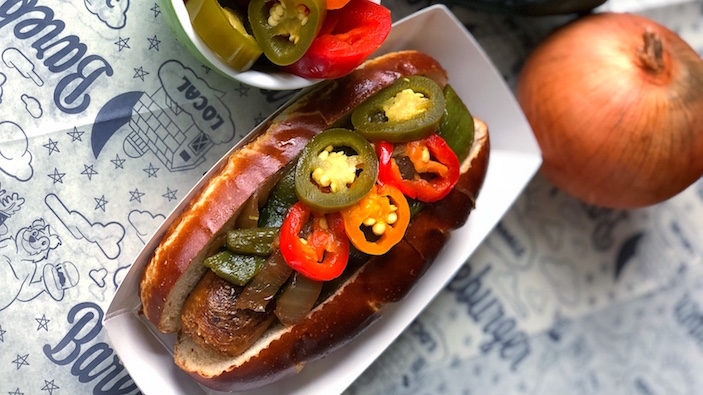 Beyond Sausage
After arriving at venerable Upper East Side meat palace Schaller's Stube, the Beyond Sausage will make its ballpark debut alongside pickled jalapenos and caramelized onions on a pretzel roll. Bareburger Stand, Section 132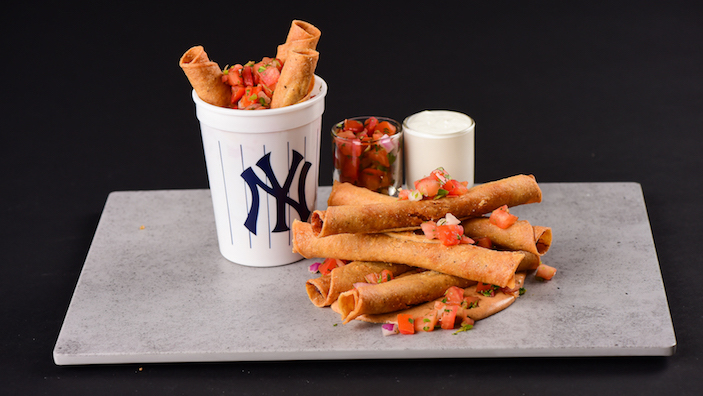 Taquitos
This new Mexican station at the Pepsi Food Court serves gluten-free taquitos in spiced black bean or braised chicken varieties, with chili con queso and pico de gallo.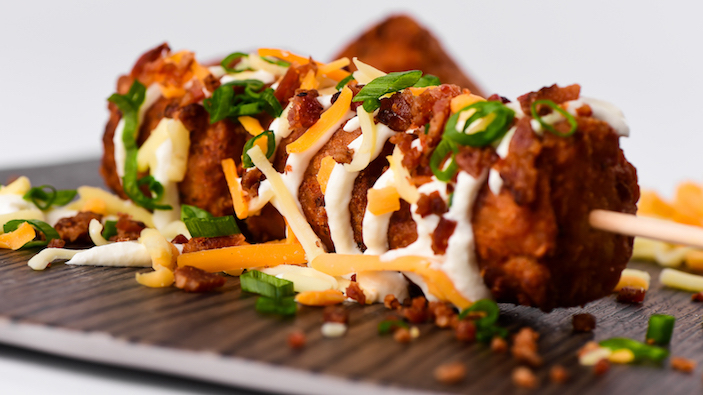 Tater Kegs
The masterstroke of the Yankees concessions team this year are these jumbo tater tots, topped with sour cream, cheddar cheese, bacon bits, scallions and served on a skewer, even though you couldn't possibly pick it up without dumping everything in your lap. Sections 107 & 331, Masterpass Batter's Eye Deck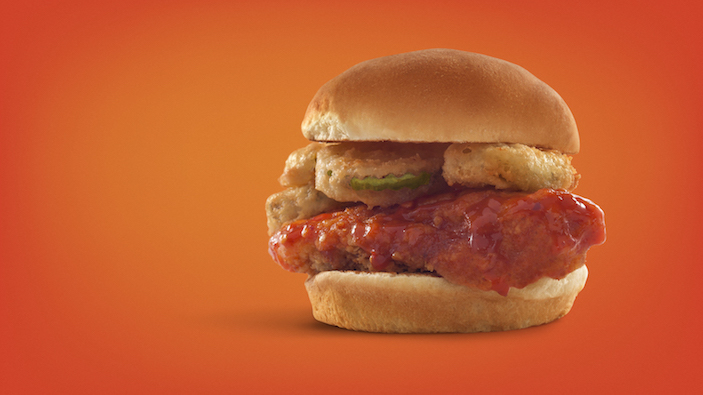 King's Hawaiian
If you liked their rolls, prepare for the full Hawaiian barbecue experience at King's Hawaiian. There's the Big Island Lava Crispy Chicken Sandwich with tempura pickle chips, Kona BBQ Brisket Burnt Ends with macaroni salad, Sweet Pineapple BBQ Kalua Pork Sandwich with shoyu red cabbage slaw and a Nacho version made with wonton chips. Sections 105 & 334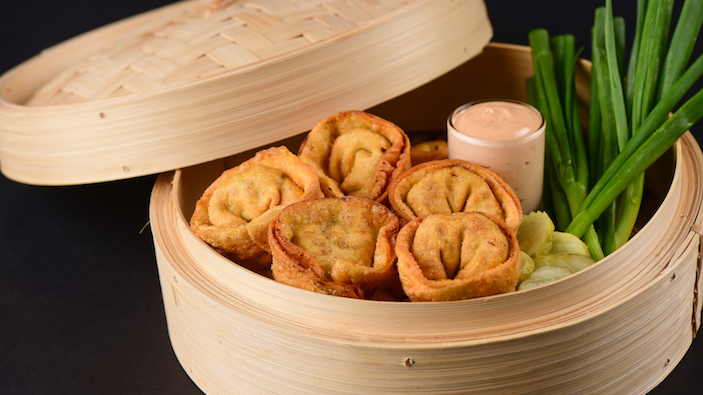 The Noodle Bowl
We're here for turning Chinese restaurant classics into sandwich form, a la newcomer The Noodle Bowl's General Tso's Crispy Chicken Sandwich with Sriracha slaw on sesame seed bun. There's also Bacon Cheeseburger dumplings served with Thousand Island dressing and pickles made right in the stadium(!) Pepsi Food Court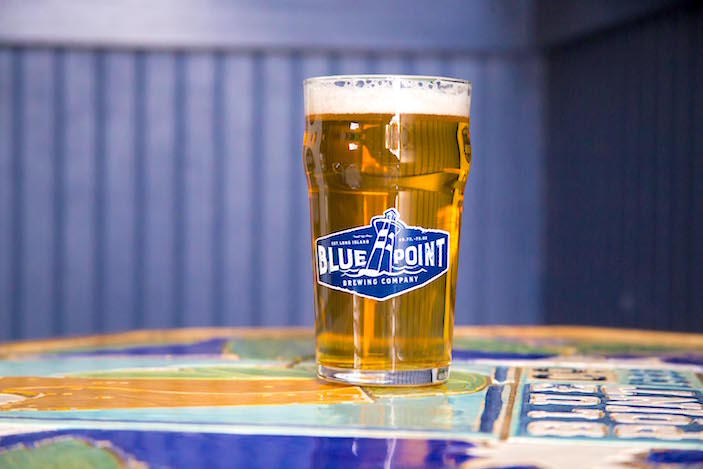 NY Pinstripe Pilsner
The stadium added a new social space with the Blue Point Bleachers Bar, which is also home to the team's new beer, the NY Pinstripe Pilsner, crisp with a "hint of lime aroma." It's not quite like the Mets having their own stadium brewery or an unlimited beer section, but it's a solid step toward diversifying the Yankees' beer scene. Section 237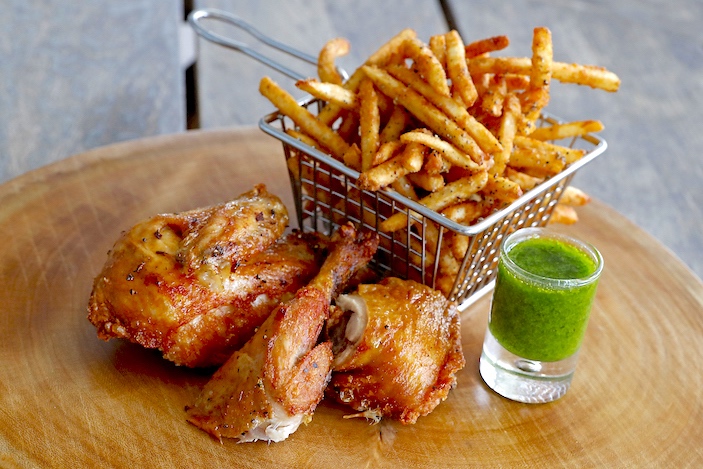 Rotisserie Chicken & Steak
You know what I've never tried to do in a stadium seat? Gnaw on a rotisserie chicken. If that's not you, great news — you can now get an organic bone-in half chicken with a parsley-garlic salsa verde with shoestring fries, or a pre-sliced (yay?) 10 oz. charbroiled flatiron steak also served with fries.