Tonight, President Donald Trump will address the nation with a live announcement about border security and the government shutdown at 9 p.m. ET. NBC, ABC, CBS, PBS and FOX, not to mention CNN, MSNBC and FOX News, will all be carrying the address in some form or fashion. This means that, unless the 24-hour cable news networks are your nightly jam, a lot of good TV is about to be ignored thanks to Trump's prime-time announcement. Here's what you can watch instead.
What to watch instead of Trump's prime-time announcement
The timing of Trump's prime-time announcement means that new episodes of FBI, black-ish, Ellen's Game of Games and The Gifted will be cut out momentarily for viewers at home. So if you're looking for something to watch that will avoid the president's address altogether, chances are you'll have more luck flipping through basic and premium cable or finding something new to stream. Thankfully, there's plenty for you to choose from.
Leah Remini: Scientology and the Aftermath (A&E)
The latest episode of Leah Remini's hugely popular A&E series Scientology and the Aftermath, "The Collection Agency," begins at the same time as the president's address. So instead of watching the latter, you can follow along with Remini and fellow ex-Scientologist Mike Rinder as they speak with other former church members who were financially exploited. In some cases, the exploitation left these people millions of dollars in debt.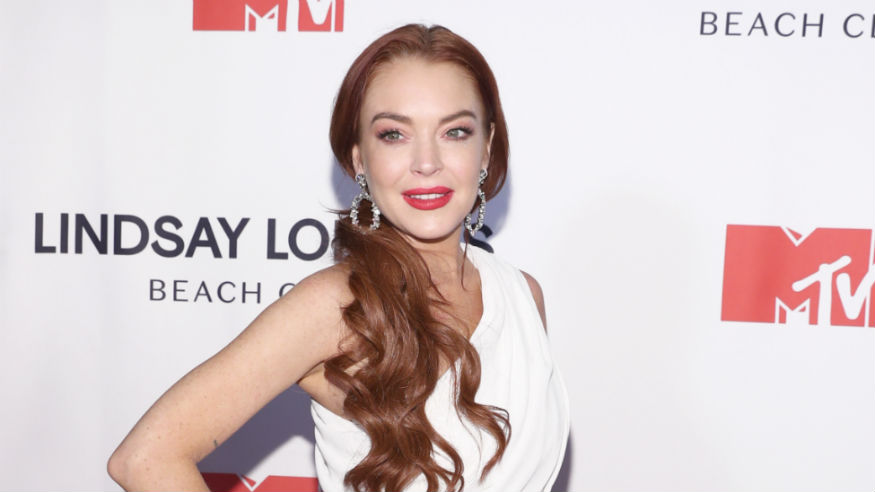 Lindsey Lohan's Beach Club (MTV)
If a true crime-esque docu-series doesn't pique your interest, there's always the Lindsay Lohan's Beach Club premiere on MTV. Specifically the after show, which comes right after the new reality TV series just a few minutes before 9 p.m. ET. Following along with the paparazzi magnet's latest efforts to break back into the mainstream is one thing, but catching up with the talk show-style after show? Why not?
Chopped (Food Network)
When in doubt, there's always the Food Network's signature cooking competition series Chopped, which is currently in its 38th season. Tonight's new episode sees yet another group of chefs eager to prove themselves by cooking appetizer, entree and dessert rounds for a panel of guest judges. Of course, they'll be limited by some ridiculous assortment of basket ingredients, all of which they'll have to use.
Drunk History (Comedy Central)
If new shows or episodes aren't your style, then a mini-marathon just might do the trick. Like Comedy Central's brief Drunk History season 5 marathon. The episode airing at 9 p.m. ET stars Taran Killam, Jerry O'Connell and Bob Odenkirk, who will explore the lives of Jack Parsons, William Chester Minor and Rasputin with equal parts drama and silliness.
The Simpsons (FXX)
Otherwise, FXX is airing a mini-marathon of The Simpsons. The FX offshoot is currently in the midst of re-airing season 27, which ran from 2015 to 2016 on FOX. Choice episodes tonight include "The Girl Gode" and "Teenage Mutant Milk-Caused Hurdles."