The winter TV season is in full swing, which means each week that passes will be chock-full of shows returning from their midseason breaks and new series premiering for the first time. The second full week of January will be no different. From the return of a reality TV classic to boldly going where no one has gone before, here's what to watch on TV this week.
What to watch on TV this week
The Passage, Jan. 14 at 9 p.m. ET on FOX
Best known for Saved By the Bell and Pitch, Mark-Paul Gosselaar stars in FOX's The Passage. He plays a federal agent tasked with transporting a young girl (Saniyya Sidney) to a secret government facility for testing. Why? Because the scientists there hope to cure all known diseases and afflictions with a treatment derived from an ancient (and recently deceased) vampire. Based on the Justin Cronin novels of the same name, The Passage also stars Emmanuelle Chriqui and Vincent Piazza.
Temptation Island, Jan. 15 at 10 p.m. ET on USA Network
If you thought the premiere of The Masked Singer and the return of The Bachelor were the only two major reality TV shows to watch, think again. USA Network has revived the FOX classic Temptation Island, which is set to make its debut on Tuesday. Hosted by actor Mark Walberg (as opposed to actor Mark Wahlberg), the new iteration of the series will follow the basic formula of its predecessor: put a bunch of couples on an island with 24 single men and women and see what happens.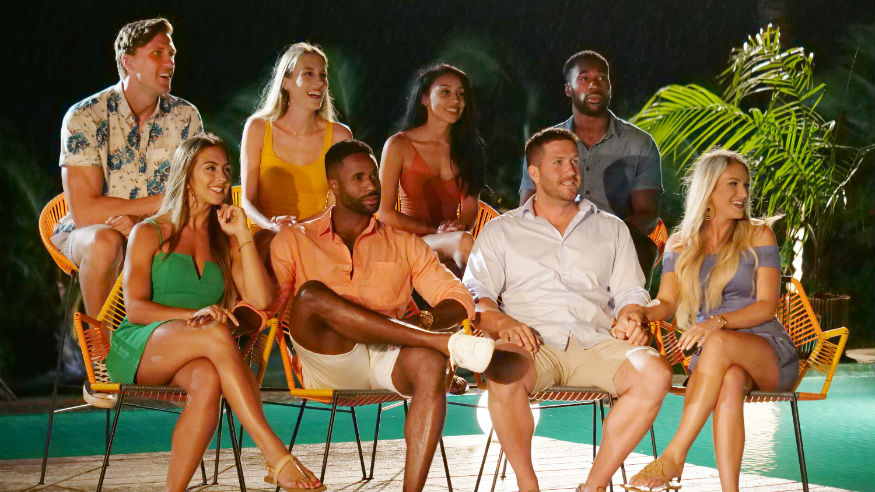 Corporate, Jan. 15 at 10:30 p.m. ET on Comedy Central
When Matt Ingebretson and Jake Weisman's Corporate premiered last year on Comedy Central, it took audiences and critics by storm with its hilariously dark approach to workplace comedies. This was due just as much to the writing as it was to the excellent cast of supporting players (Lance Reddick, Adam Lustick, Anne Dudek and Aparna Nancherla). On Tuesday, the season 2 premiere will re-release them all on viewers eager to see (or cringe at) what happens next.
Deadly Class, Jan. 16 at 10 p.m. ET on Syfy
Based on the acclaimed graphic novels created by Rick Remender and Wesley Craig, Syfy's new Deadly Class series will surely appeal to fans of Kick-Ass and Riverdale alike. Starring Benjamin Wadsworth, Benedict Wong and Lana Condor, and executive produced by Avengers: Infinity War filmmakers Joe and Anthony Russo, it's sure to be a hit when it premieres on Wednesday. Whether or not this will translate from cult status to wide appeal, however, remains to be seen.
What to watch on TV this week
Schitt's Creek, Jan. 16 at 10 p.m. ET on Pop TV
If you haven't been watching Pop TV's brilliant comedy series Schitt's Creek, then you've got some catching up to do. Season 5 premieres this Wednesday, but the first four seasons are currently available to stream on Netflix. With episodes clocking in at under half an hour, the comedy stars icons Eugene Levy and Catherine O'Hara, along with Daniel Levy and Annie Murphy, as a formerly wealthy family forced to settle in the one asset the government wouldn't take: the town of Schitt's Creek.
Star Trek: Discovery, Jan. 17 at 8 p.m. ET on CBS All Access
Despite the firing of original showrunner Bryan Fuller and his immediate successors, Star Trek: Discovery's first season went on to be a favorite among fans and critics. Season 2, which premieres Thursday on CBS All Access, looks to be in keeping with its premiere season's spirit. Along with returning cast members Sonequa Martin-Green, Doug Jones, Shazad Latif, Anthony Rapp and Mary Wiseman, the new season will also see Anson Mount and Ethan Peck playing two iconic characters.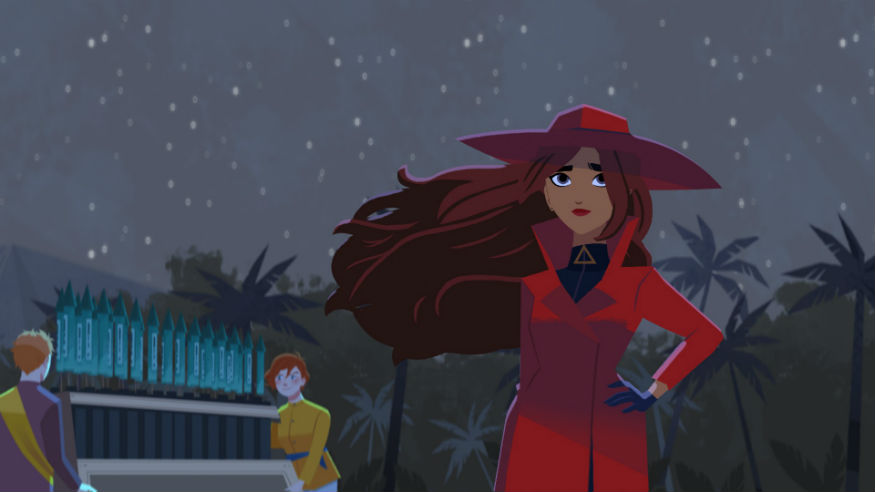 Carmen Sandiego, Jan. 18 on Netflix
Netflix has taken another classic children's series and transformed it into something radically different with its new Carmen Sandiego cartoon. Starring Gina Rodriguez as the titular anti-hero, this version of the character turns her into a more Robin Hood-like characters who steals items in order to protect them from an international criminal organization. What's more, it's also missing the classic theme music from the original, but kids today likely won't notice at all.
The Punisher, Jan. 18 on Netflix
Following the uber-violent events of season 1, The Punisher season 2 sees Frank Castle (Jon Bernthal) being thrust into a new series of deadly events involving a young girl on the run (Giorgia Whigham). This puts him on a path that leads to a new round of villains and the man he nearly mangled to death the season prior… Billy Russo (Ben Barnes), otherwise known to fans as the villainous Jigsaw.