Now that the holidays are over, the winter TV season is in full swing with a crop of new and returning shows on broadcast, cable and streaming. From the momentous return of ABC's juggernaut The Bachelor to the beginning of the end of FXX's You're the Worst, here's what to watch on TV this week.
What to watch on TV this week
The Bachelor, Jan. 7 at 8 p.m. ET on ABC
Colton Underwood, a contestant on previous seasons of The Bachelorette and Bachelor in Paradise, is the new title star of The Bachelor season 23. During Monday's three-hour premiere, he will meet the entire roster of new contestants: 30 women from across the United States and Canada vying for his affection. So get your Bachelor scoreboards ready, because the first round of roses is about to go out… or not.
Project Blue Book, Jan. 8 at 10 p.m. ET on History
A modern take on The X-Files, including the recent revival, most likely wouldn't work for a variety of reasons, but chiefly because of the availability of smartphones. With Project Blue Book, History bypasses problems of technology by transporting audiences back to where the 1950s euphoria about flying saucers and little green men from outer space all began. Starring Game of Thrones alum Aidan Gillen as college professor recruited by the U.S. Air Force to head its clandestine investigations, Project Blue Book should be a new sci-fi favorite.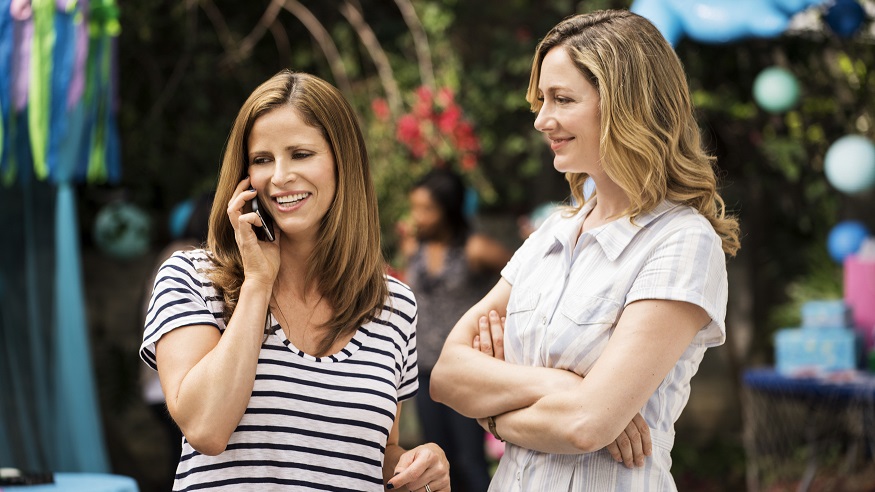 What to watch on TV this week
The Goldbergs, Jan. 9 at 8 p.m. ET on ABC
Adam F. Goldberg's hugely popular family comedy returns from a mid-season hiatus with "The Wedding Singer," a crossover episode set in the same universe as executive producer Adam Sandler's iconic movie of the same name. The creator and showrunner confirmed the show and the film existed in the same universe, and even shared a brief preview of the episode's airplane and wedding scenes to prove it.
I'm Sorry, Jan. 9 and 10 p.m. ET on truTV
Created by Veep and Step Brothers star Andrea Savage, I'm Sorry is billed as a Curb Your Enthusiasm-like comedy show thanks to its largely unscripted format. Like Larry David, Savage stars as the main character Andrea, a writer, wife and mother whose immaturity and numerous neuroses make up the bulk of the program's content. The second season of the truTV show is set to premiere this Wednesday.
You're the Worst, Jan. 9 and 10 p.m. ET on FXX
It's the beginning of the end for creator Stephen Falk's critically acclaimed comedy You're the Worst. Season 5 will also be its last, and it will feature Gretchen (Aya Cash) and Jimmy's (Chris Geere) last-ditch effort to seal the deal on their tumultuously beautiful relationship. If you want to find out if the pair is actually going to go along with their marriage plans, however, you'll have to tune in and see.
Brooklyn Nine-Nine, Jan. 10 at 9 p.m. on NBC
Fans of Dan Goor's comic take on the police procedural, Brooklyn Nine-Nine, have been rejoicing ever since NBC saved it from cancelation at FOX. Regular Chelsea Peretti will no longer be as involved in the show, unfortunately, but that doesn't mean Andy Samberg and the rest of the gang are leaving, too. In fact, the rest of the crew will return this week when season 6 premieres on Thursday.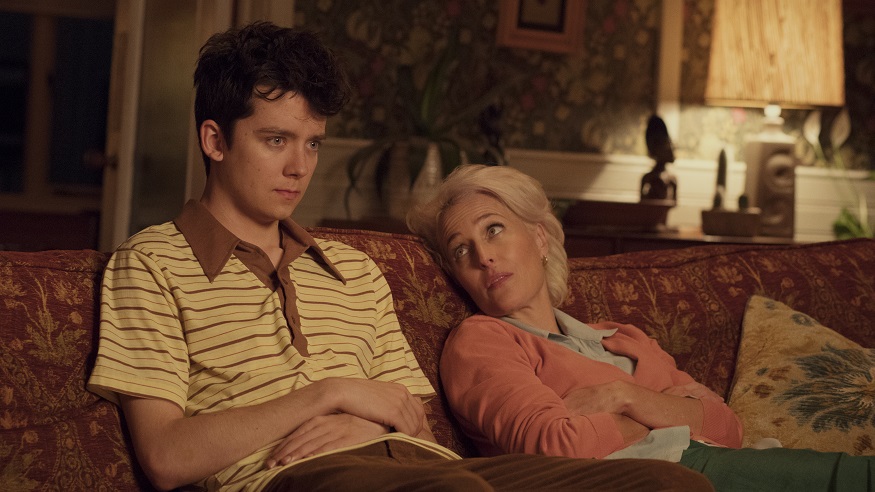 What to watch on TV this week
Sex Education, Jan. 11 on Netflix
What's more awkward than being a teenager? Being a teenager whose mother, played by Gillian Anderson, is a professional sex therapist with absolutely no filter when it comes to societal norms and topics of conversation. This is the situation Otis Milburn (Asa Butterfield), whose father is also a sex therapist, finds himself in in Netflix's new coming-of-age series Sex Education. The hilarious new show begins streaming on Friday.
Future Man, Jan. 11 on Hulu
The second season of Hulu's time-bending action comedy series Future Man is also set to begin streaming on Friday. Starring Josh Hutcherson, Eliza Coupe, Derek Wilson, Haley Joel Osment, Seth Rogen and others, the latest season sees season 1's attempts to right the broken timeline come apart. Our heroes have utterly screwed things up for the future of humanity and now they have to try and save it… again.