After the first full week of the New Year sported a sizable mix of new shows and returning favorites, the winter TV season is gearing up for business as usual. That means we're in for the neverending deluge of "Peak TV" thanks to broadcast, cable and premium networks, streaming giants like Netflix and hopeful upstarts like Facebook Watch. So from the third season of HBO's True Detective to the return of the PBS period drama Victoria, here's what to watch on TV this weekend.
What to watch on TV this weekend
24th Annual Critics' Choice Awards, Jan. 13 at 7 p.m. ET on The CW
Now that the Golden Globes are over, the 2019 awards season is about to kick into its highest gear of the year. The Grammys telecast is in early February, while the still hostless Oscars are slated for March. Until then, audiences can treat themselves to the far-less serious Critics' Choice Awards this Sunday on The CW. Blockbuster films like Black Panther and A Star Is Born are on the docket, as are fantastic TV shows like The Americans and Escape at Dannemora.
True Detective, Jan. 13 at 9 p.m. ET on HBO
On the heels of a lackluster second season that disappointed critics and audiences alike, Nic Pizzolatto's HBO anthology series True Detective returns Sunday at 9 p.m. ET with two back-to-back new episodes. This time around, the cerebral police procedural follows Det. Wayne Hays (Mahershala Ali) as he reflects on a decades-old child abduction case that went wrong in every possible way. Stephen Dorff and Carmen Ejogo also star in the popular thriller's latest story.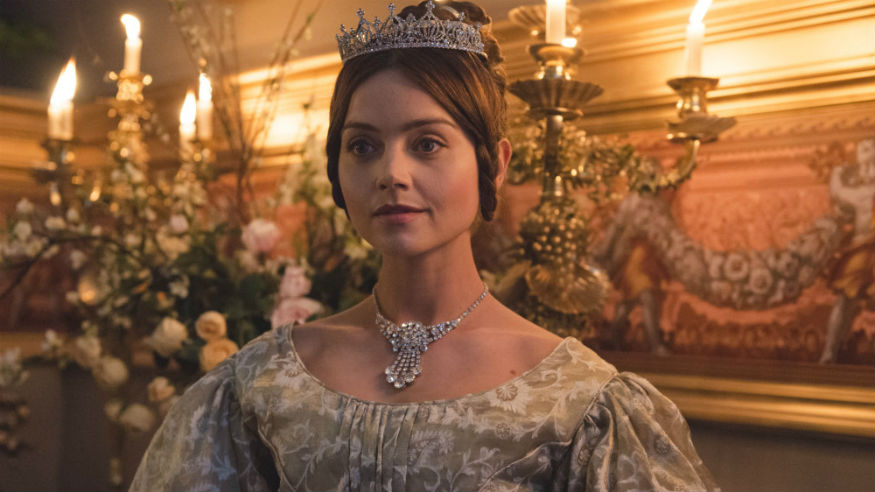 What to watch on TV this weekend
Victoria, Jan. 13 at 9 p.m. ET on PBS
After two seasons that aired in 2016 and 2017, first in the United Kingdom and then in the United States, the period piece drama Victoria is back for season 3. Created by Daisy Goodwin and starring Doctor Who alum Jenna Coleman as the titular queen, Victoria also features Tom Hughes as Prince Albert and a who's who of British acting royalty and newcomers. The premiere episode, "Uneasy Lies the Head that Wears the Crown," airs Sunday at 9 p.m. ET on PBS.
Valley of the Boom, Jan. 13 at 9 p.m. on National Geographic
With Mars, National Geographic put its mark on the TV map with a docu-drama series combining documentary interview with scripted drama segments. The cable channel hopes to do the same with its latest, Valley of the Boom, which hones in on the 1990s tech boom in and around Silicon Valley. The West Wing and New Girl alums Bradley Whitford and Lamorne Morris lead the cast.