If you find yourself asking "When do Pumpkin Spice Lattes come out?" before the first leaf changes color, we've got some good news for you. You won't be waiting much longer, latte lover.
The infamous Pumpkin Spice Latte is just around the corner. The coffee drink that smells, tastes and, well, looks like fall (on your Instagram feed, at least) should be landing here around Labor Day.
Though we're waiting for an official Starbucks press release to see if it will make an unusually early appearance, the LA Times notes that the Pumpkin Spice Latte (lovingly dubbed the PSL) typically comes to town right after Labor Day. Here in New York City, we've seen a local Starbucks post a note that the Pumpkin Spice Latte makes it return on Friday, September 1.
But if your local latte shops aren't advertising the sweet sip yet, you might want to try the grocery store. According to a company statement, a ready-to-drink Pumpkin Spice Latte will "[be] coming to grocery locations nationwide later this month."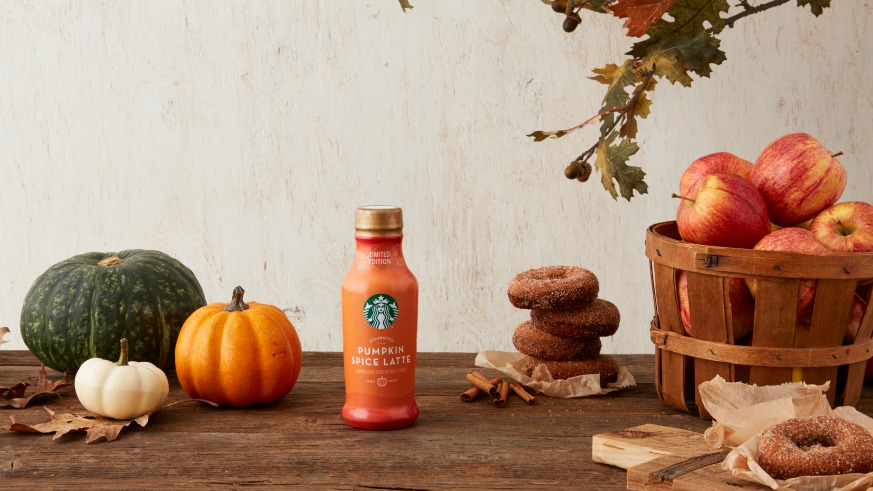 Meanwhile, if you're a brand agnostic pumpkin-flavored coffee devotee, the Dunkin' Donuts pumpkin spice latte will roll onto their fall menu no later than August 28. Plus, you'll be able to double down on the pumpkin pick-me-ups with pumpkin cream cheese spread and a decadent-sounding "Maple Sugar Bacon Breakfast Sandwich." Those of you who are dairy-free or watching your waistlines aren't left out of the fun, either, since they will also have pumpkin coffee available.
For those who are mourning the end of summer and onset of fall, though, there's still hope. If you check out Starbucks' homepage, the new Iced Cascara Coconut Milk Latte and returning Iced Coconut milk Mocha Macchiato are still prominently displayed. Maybe it's only us, but given the wildly hot temperatures and the fact that it's still, you know, August, we'll still take poolside iced coffees. At least for a couple more days.