This arresting political drama captured a sizeable audience right out of the gate thanks to its all-too-believable plot, but Designated Survivor season 2 just might turn even more heads now that for many the world feels suddenly and sickeningly unstable.
Based on a real policy in the U.S. that anticipates an attack that wipes out almost the entire government and plans for the continuation of some sort of national leadership, Designated Survivor launched viewers into a hellscape minutes into its very first episode — because exactly that sort of attack happens. Secretary of Housing and Urban Development Tom Kirkman becomes the leader of the free world when an attack at the State of the Union address wipes out the president and everyone in attendance — as in, the entire line of succession.
Now, we haven't given anything away, because all of that takes place from the beginning. The attack, as it turns out, is only the beginning of the terrors Kirkman faces after he's immediately sworn in as president.
Where did the season one finale leave things?
First of all, we highly suggest you simply go back and watch the first season before the second comes out. It might be 21 episodes, but once the action grabs you, it won't let go until the season is over. (Now you know your plans for the weekend; just make sure to grab popcorn.) If you haven't seen the season at all, look away now because there are spoilers ahead.
In case you forgot, the season finale saw Tom Kirkman, played by Kiefer Sutherland, decide it was "time to tell the American people the truth." He was referring, of course, to the conspiracy which brought down the government the fateful night of the State of the Union address and launched him into the presidency.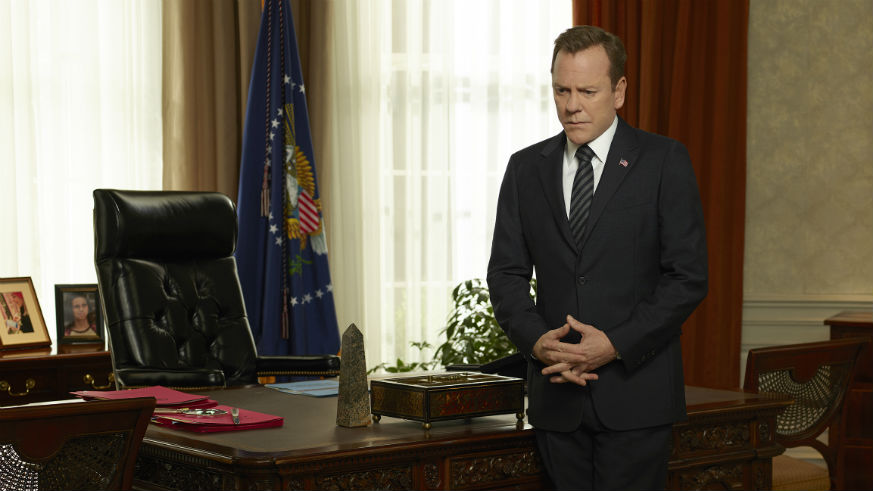 Sure, FBI agent Hannah Wells (Maggie Q) may have found and brought down the former CIA agent Nestor Lozano (George Tchortov) who later turned into a terrorist. They even found and apprehended the Homeland Security Advisor Jay Whitaker (Richard Waugh) who had been a mole in the White House. But that doesn't mean everyone is safe, sorry.
Before he was killed, Lozano managed to hack into the server of a defense system in the Pentagon, which means classified information like nuclear capabilities has been disseminated, leaving the country vulnerable. You can see how that would open them up for plenty of intrigue in Designated Survivor season 2.
So, when does Designated Survivor season 2 start?
You can catch the second season of Designated Survivor on Wednesday, September 27 at 10 p.m. EST on ABC. But don't despair if you miss it, because each episode will show up on Netflix less than 24 hours after they air on ABC, giving you two chances to catch the latest twist without encountering any spoilers. But you'll still have to wait until Thursday, September 28 to see the season premiere on the streaming service.