Grey's Anatomy has provided fans with plenty of drama over its 13 seasons. Set in a Seattle hospital, the story focuses on the fictional lives of five surgical interns as they evolve into seasoned doctors and the interweaving web of romantic personal and workplace dramas they experience.
The series follows Meredith Grey, played by Ellen Pompeo, the daughter of a revered local surgeon, as she is accepted into a residency program at Seattle Grace Hospital and embarks on her career. As the series unfolds, Grey and her fellow doctors struggle to balance their personal and professional lives in a high-pressured environment.
Created by esteemed television producer Shonda Rhimes, at its heart Grey's Anatomy is on its face a medical drama, but Rhimes focused on creating a show about "smart women competing against one another," which helped propel the show to its immense popularity.
In its thirteenth season, Grey's Anatomy has seen an ever-evolving plot where many cast members come and go, but it was still ABC's highest-rated drama. Its popularity has fallen since its early days when it was among the top 10 shows across all U.S. networks, but it hangs on as one of the go-to shows for viewers in the 18-49 demographic.
Where did the Grey's Anatomy season 13 finale leave things?
Here at Metro, we're of the opinion that the best way to refresh your memory on the nuances (and there were many) of Grey's Anatomy season 13 is to simply go back and re-watch it — if you don't have time to watch all 24 episodes before season 14 comes out, we'd suggest at least watching the season finale.
But if you're just looking for a quick recap, we've got you. But if you haven't seen season 13 yet, the next paragraph is doomed to be full of spoilers, so avert your eyes now.
This is your final warning.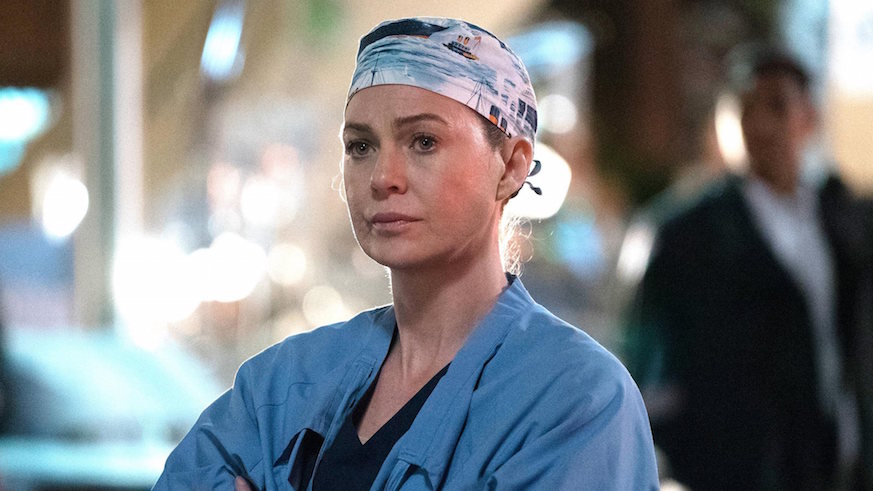 Grey's Anatomy season 13 finale opens with the hospital in chaos after fiery explosion ignites the building — this explosion was caused by Dr. Stephanie Edwards and a child named Erin, played by Darby Camp, who in the episode before were being held hostage inside the hospital by a crazy rapist who they set on fire and rolled into a room full of gas canisters that exploded.
The scene is total chaos as doctors try to evacuate patients as the flames continue to grow. Stephanie can walk and is somehow alive despite the massive explosion that occurred literally right next to her, but the little girl, Erin, is stuck under a piece of heavy machinery. Stephanie heroically runs through fire to get to Erin's aid, using tourniquets and even performing some kind of surgery as the flames continue to blaze. The chaos of saving patients continues throughout the hospital and Stephanie and Erin have a few more near-death moments, but eventually make it to relative safety on the hospital roof.
After the smoke clears, Dr. Eliza Minnick is fired as she was more focused on protocol than saving missing patients and doctors. As Stephanie is being treated by Dr. Andrew Deluca, she announces that she's "spent her whole life in hospitals" and she's quitting to get out in the world. Oh, and Dr. Nathan Riggs, played by Martin Henderson, is back to his first true love, Megan Hunt, played by Abigail Spencer. 
So, when does Grey's Anatomy season 14 start?
You can catch the two-hour season premiere of the next season of Grey's Anatomy at 8 p.m. EST on Thursday, Sept. 28 on ABC. It's going to be a good night of television because the season 14 premiere is paired with the season 4 return on How to Get Away with Murder, which airs at 10 p.m. EST.