Summer is over. Sure, you could be sad. Or you could start rejoicing in one heck of a fall television lineup. And while we know there are bigger and flashier shows out there, we also know you're excited for the upcoming premiere of Shark Tank season 9 — after all, don't we all suspect we could be that successful entrepreneur given the chance?
There's just something about Shark Tank. You randomly come across it when you're flipping through channels and a weird-yet-nifty new product piques your interest. Fifteen whole minutes and a new segment later, and you finally realize that you're still watching it. Forty five minutes later, you completely forgot what show you wanted to watch in the first place and you are still, indeed, watching Shark Tank. Still. Probably time to admit that you simply love it, and start making room in your weekly TV watching schedule for Shark Tank season 9.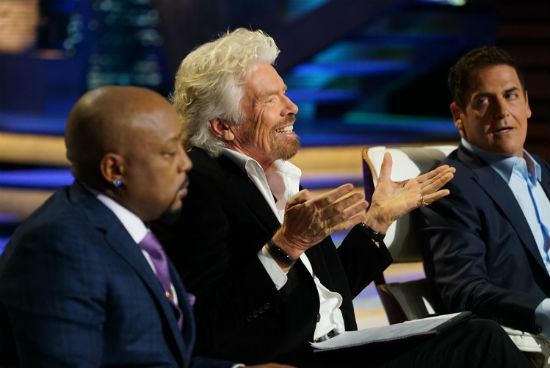 Get excited for the guest Sharks coming up this season. First up, is Sara Blakely (Spanx founder). Next is Richard Branson (founder of Virgin group and philanthropist). Then, we've got Bethenny Frankel (Bethenny Frankel!). Next, is Rohan Oza ("Hollywood's Brandfather;" perhaps you've heard of Vitaminwater, Smartwater and Bai). And last but not least is Alex Rodriguez (former Yankee baseball player extraordinaire).
Then, of course, there are the ever-competitive and amusing Sharks: Mark Cuban, Barbara Corcoran, Lori Greiner, Robert Herjavec, Daymond John and Kevin O'Leary. And you, sitting on the couch judging contestants. Because we all know that's the best part of Shark Tank.
So when does Shark Tank season 9 start?
Whether you're a closet Shark Tank addict or a loud-and-proud fan, we've got good news for you. Shark Tank will return for its ninth season starting Sunday, October 1 at 8 p.m. EST on ABC. The ninth season kicks off with a two-hour premiere. Kick up your feet!