The upcoming Netflix series Insatiable is already a talker, thanks to heated backlash over what critics perceive to be fat-shaming. The show, starting Disney actress Debby Ryan, is already facing demands that it be canceled, and it's not even released yet.
Insatiable centers around "Fatty Patty," a high school student tortured over her weight. According to the trailer, all it takes is a man punching her in the face to turn her into a "hottie." That's because the assault results in her getting her mouth wired shut, presumably forcing her to adopt a liquid diet and shed a bunch of sizes. She returns to school with a new identity as a hot girl seeking revenge on her fat-shaming peers.
It's kind of a no-brainer that this would irk the body positive community.
The Insatiable trailer gives a few hints about what viewers can expect from "Fatty Patty's" revenge fantasy storyline, and it was enough to prompt a national outcry for the show's cancellation, with a Change.org petition collecting over 144,000 signatures.
Again, the show's not even out yet.
When can you stream the Insatiable TV series on Netflix?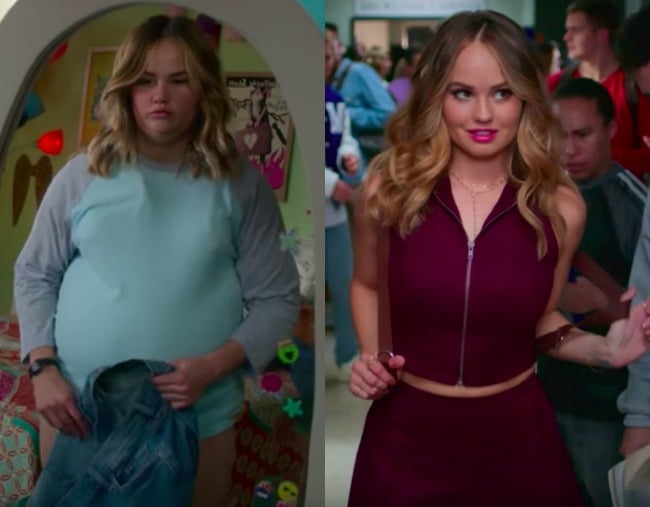 Assuming the show does not get canceled before its release, Netflix viewers can expect Insatiable to come out on August 10. But seriously, viewers shouldn't hold their breath considering the outrage over Insatiable within the body positive community.
"The release is set to be the 10th of August, we still have time to stop this series from being released, and causing a devastation of self-doubt in the minds of young girls who will think that to be happy and be worthy, they need to lose weight," critics say in the Change.org petition.
The show also stars women's rights advocate Alyssa Milano, who has been a prominent voice in the Me Too movement. But her involvement in Insatiable has a lot of female advocates irate.
Milano addressed the critics, defending "Fatty Patty's" plight and the show's premise.
"We are not shaming Patty.  We are addressing (through comedy) the damage that occurs from fat shaming. I hope that clears it up," she tweeted on July 19.
We are not shaming Patty. We are addressing (through comedy) the damage that occurs from fat shaming. I hope that clears it up. Also, this article does a good job of explaining it more: https://t.co/WoR8R7TjqR #Insatiable https://t.co/GFkDdsn1uh

— Alyssa Milano (@Alyssa_Milano) July 19, 2018
But critics aren't swayed.
"Really…..so she wasn't able to take revenge until she was "conventionally attractive"? This is disgusting! You are the face of the Women's Movement and THIS? Shame on you!" said Twitter user Amber Victoria.
Netflix has not yet commented on the controversy, and as of now, Insatiable is still set to air next month.
Watch: The trailer for the Insatiable TV series on Netflix