Firecrackers, lion dances, lanterns — even if you faithfully celebrate the new year between December 31 and January 1 each year, there are plenty of reasons to add Chinese New Year to your calendar. So when is Chinese New Year 2018?
You're in plenty of time to usher in the year of the dog during the Chinese New Year, but there are some things you need to know before you start planning your party.
When is Chinese New Year 2018?
New Year's day can fall anywhere between January 21 and February 20 when you celebrated based on the lunar calendar. Quite a wide range. So when is Chinese New Year 2018? This year Chinese New Year begins on Friday, February 16.
And, unlike New Years festivities under the Gregorian calendar (that's what a majority of you recognize at midnight on January 1), the Chinese New Year celebrations can last for two whole weeks. (You're marking your calendar already, aren't you?)
What animal year is 2018?
You might have caught it before, but 2018 is the year of the dog. The Chinese zodiac takes 12 years to cycle through completely, so you won't see another year of the dog until 2030. But it gets a little more complicated than that: there are variations to each of the animal years. 2018, for example, is year of the earth dog. The last one of those took place in 1958.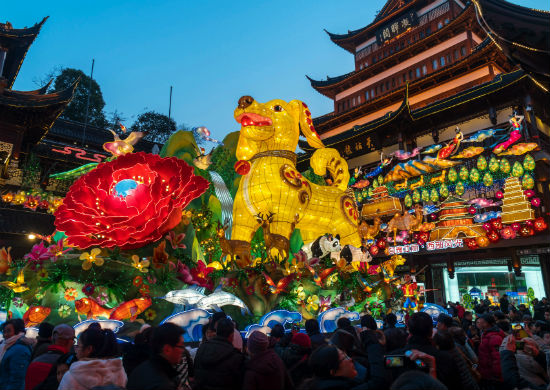 The Chinese zodiac signs have more to do with the people born in any given year than the celebrations that ensue. Kids born during this year of the earth dog, for example, are supposed to grow up to be communicative, serious and responsible workers. (If you want to know more about your specific Chinese zodiac sign and what it means for your personality traits, check out this helpful guide.)
How Chinese New Year is celebrated
You're probably familiar with the gorgeous glowing lanterns and the colorful dancing lions, but there's also plenty of bell ringing and lighting of firecrackers involved. But those are just the public celebrations. The Chinese New Year is also a family holiday, with traditions specific to the home.
Traditionally, Chinese families will come together for reunion dinner on New Years Eve. New Year's Day is spent cleaning the house in order to rid the home of bad fortune — which is probably a habit we could all stand to adopt. Red envelopes are also given out, mostly to kids by their parents and grandparents, that are filled with "lucky money." But the relatives that are gone are not forgotten; sacrifices are also set out for ancestors.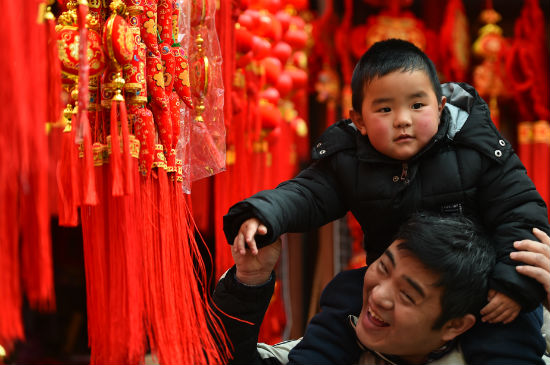 The Lantern Festival marks the end of the Chinese New Year celebrations and is generally held on the fifteenth day of festivities. But this holiday goes out with a bang, both metaphorically and literally. Stunning lanterns are lit, revellers enjoy sweet dumplings and plenty more fireworks are set off as everyone sends off the New Years celebrations for another year.
Why red envelopes for Chinese New Year?
So why red envelopes for Chinese New Year? What is their meaning? In Chinese culture, the color red traditionally symbolizes energy, good luck and happiness. Giving someone a red envelope on New Years is essentially bestowing a blessing on them.
Don't live close enough to give someone close to you a red envelope to celebrate Chinese New Year? There are apps for your phone such as WeChat that allow you to send a money transfer through a red envelope greeting that digital mimics this custom. (We know why kids are now asking when is Chinese New Year 2018.)