A lot has happened over the past four seasons of Showtime's award winning series The Affair. Two marriages have been destroyed after the infidelity between Dominic West's restless and self-destructive author Noah Solloway and Ruth Wilson's grieving waitress Alison Lockhart. The "affair" caused a riccochet effect with their spouses — played by Maura Tierney and Joshua Jackson respectively — with more backstabbing a deception as the series went on. The show has won over critics and fans alike for it's inventive storytelling with shifts in narrative perspective — even winning three Golden Globes over the years. The show is currently winding down its fourth season and has shown no signs of letting up. When is the Affair season 4 finale?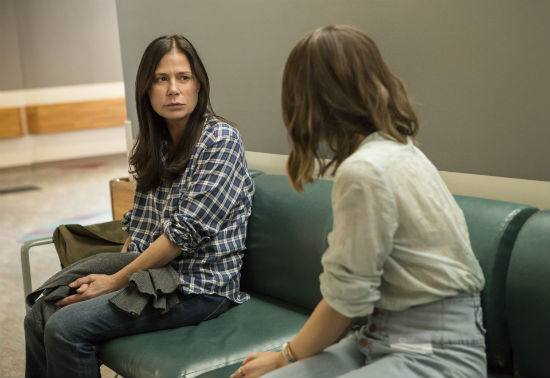 When is the Affair season 4 finale? 
Well, we hope that you are caught up with all the "he said she said" drama that the show spins soo well, because The Affair season 4 finale will bring the story line to a climax on Sunday Agust 19th at 9 p.m. ET/PT. 
Will there be another season after the Affair season 4 finale? 
One thing that we know for sure about the Affair season finale, is that it won't be the last time viewers will be pulled back to the transgressions that went down in Montauk as Showtime announced that it will be renewing the show for one last final season after season four has concluded. After how much praise and success the show has garnered over it's last four years, the netowrk has full confidence in co-creator and showrunner Sarah Treem to finish it strongly. 
"We love the intimacy, the nuance and the emotional honesty of 'The Affair's' subjective examination of both infidelity and fidelity," said president of programming for Showtime, Gary Levine to Variety. Adding "Sarah Treem has always envisioned this as a five-season series, and we will be fascinated to see where she takes her talented cast and all of us next year in its climactic season."
There is no telling when the fifth and final season will premiere, but make sure to check out The Affair season 4 finale this Sunday.