The family of slain rapper XXXTentacion just announced the date of his funeral — and it's open to the public.
The 19-year-old "Sad!" rapper was killed outside a motorcycle dealership on June 18, just moments after leaving. Witnesses captured photos of videos of XXXTentacion slumped over in his car. He was pronounced dead shortly afterward.
Dedrick Devonshay Williams, 22, was arrested on June 20 and charged with his murder.
When is XXXTentacion's funeral?
The funeral for XXXTentacion — real name Jahseh Dwayne Ricardo Onfroy — will be on Wednesday, June 28 at the BB&T Center in Sunrise, Florida. The home arena of the Florida Panthers seats 20,000, so there will be plenty of room for fans and mourners to pay their last respects to the fallen rapper.
It won't just be a rememberance ceremony: the rapper's attorney, J. David Bogenschutz, told People that XXXTentacion's funeral will be open casket.
What to know if you're going to XXXTentacion's funeral
The memorial for XXXTentacion is open to the public, so any fans are welcome. However, the announcement — posted on Instagram — expressly states that no photography or cell phones will be allowed. Anyone found with a device will be turned away and not be allowed to come back in the arena.
XXXTentacion's final 'gift' to his family
XXXTentacion had his life cut short, but his mother said he left a lasting legacy.
"He left us a final gift," Cleopatra Bernard wrote on Instagram with a photo of a sonogram.
It's not clear if XXXTentacion knew about his impending fatherhood, though TMZ said he knew about the pregnancy.
Are police looking for more shooters in XXXTentacion's murder?
Williams was denied bond during his first court appearance on June 21, though police don't believe that he was the only shooter.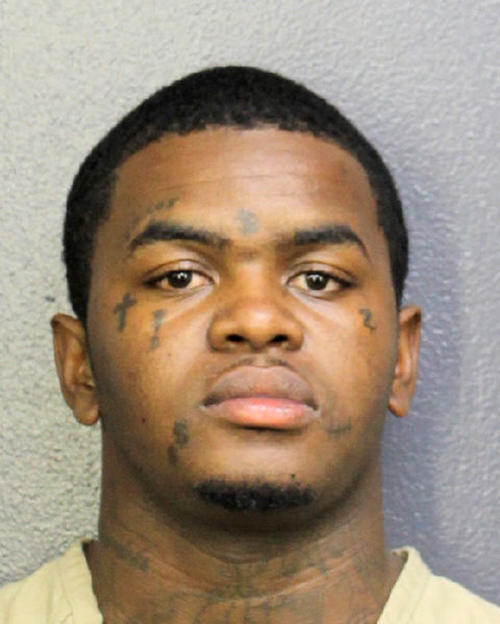 "Homicide detectives are seeking additional suspects," the sheriff's office told People on Thursday. "The investigation continues. Updates will be provided as they become available."